The Langoliers.
These scary little creatures devour today, when it becomes yesterday. Now think about the deep fog, covering your scene. Devouring it, like a Langolier.
Actually, that's a pretty weak analogy. Why? Because the Langoliers just erase everything. On the other hand, fog creates the new world out of ordinary.
And while you're scratching your head, I will strike with the next pop-cultural reference.
Silent Hill. When you travel from the 'real' world to bizarre dimension of Silent Hill, the first thing you see is fog. The fog (a simple change of lighting!) means that now you are in completely different place. Tete-a-tete with demons. Knee deep in the past.
Apparently, fog is not just an effect, or a mood. It's a massive creative force.

And it's an aesthetic experience, more than anything else.
You can create the new world just by introducing new lighting conditions. Just by adding fog.
4 STEPS TO UNLEASHING THE CREATIVE FORCE OF FOG
I bet you have experienced in your life, how fog makes everything strange. I feel this estrangement myself every time I happen to be standing in the fog.
But how to translate that feeling to computer graphics?
While I was trying to recreate that elusive feeling, I captured a few photo scans of Brest. Abandoned buildings (that doesn't exist anymore), a creepy part of the city.

I thought that if I convert them to 3d models and then add fog, I will capture that feeling. From the beginning I felt that the lighting is the key.
Here is what I learned.
After following these 4 steps you will turn ordinary into mystical, and mystical into awesome. I'm pretty sure about it.
1. Forget About Form

2. Isolate the Subject

3. Give Substance to Light Using Thick Fog

4. Let Your Lighting Come From Everywhere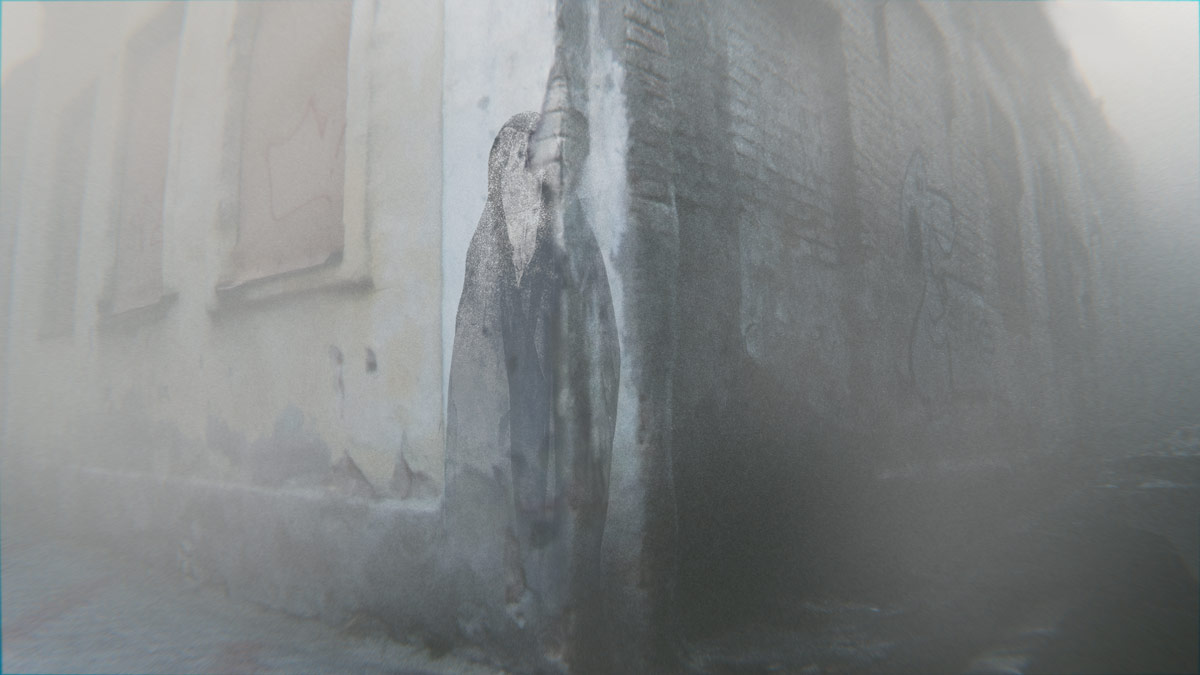 STEP 1. FORGET ABOUT FORM AND CLARITY FOR A SECOND
How many times you wanted to move away from the light-reveals-the-form paradigm? Today is the good day to forget everything you've learned about making CG.
They say, lighting should reveal the form. They say, best lighting is the side lighting to some extent.
Not so fast.
What if you don't want to follow these rules? And you want not to reveal, but to hide your world from others. You can absolutely do it by hiding everything in the thick milky fog.
Sure, nobody will appreciate the masterful texturing, modelling or whatever. Fog will devour the outlines, the shapes, the colors. The only thing that will stay is the lighting. The lighting, suspended in the air.
But still, you have the right to do what you want with your worlds.
So use your chance to think different. Forget about form.
See how fog devours everything.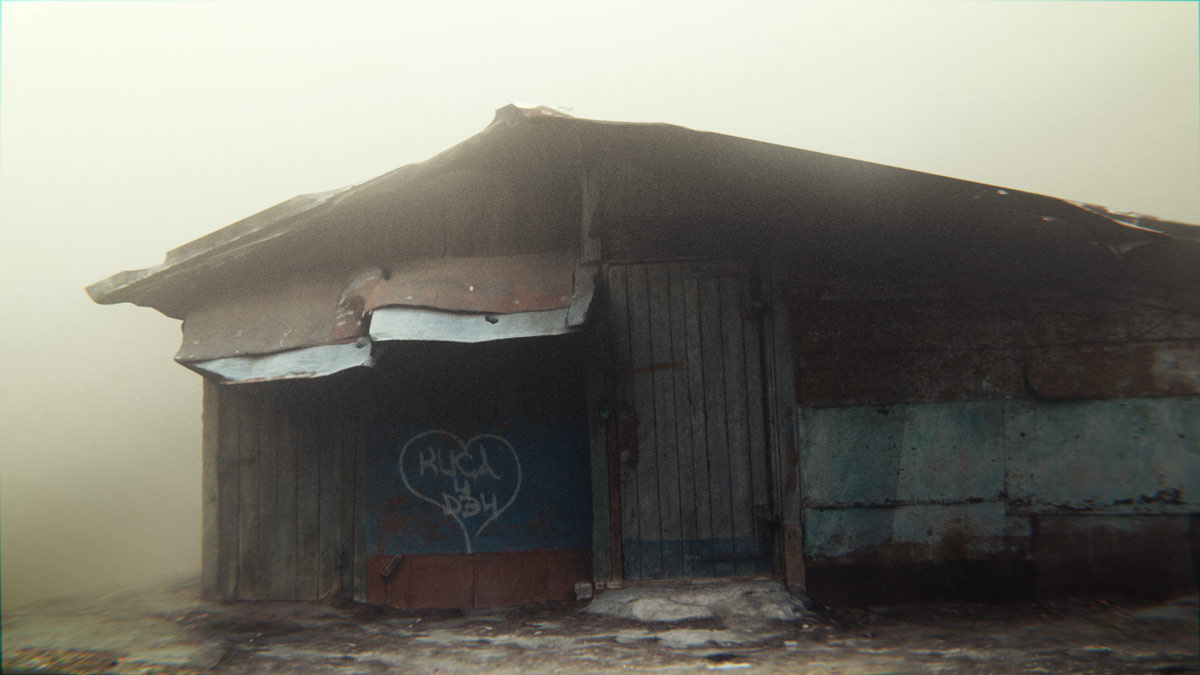 STEP 2. ISOLATE THE SUBJECT FROM THE REST OF THE UNIVERSE
In the 1999, the creators of Silent Hill game decided that the town will be covered with fog. The reason behind it was very prosaic. Unsurprisingly, the game consoles of the time weren't fast enough to render everything in view.
But I think that the real intention was to take away all the garbage. Do the same and you won't be disappointed.
Now Silent Hill visuals is considered to be a classic.
Isn't it because the minimalism is actually a cool thing (not speaking about Pyramid head here)? Minimalism helps you to drag viewers' eyes to what really matters.
Think of the fog as a screen, that can isolate the subject. Drag viewers eye to subject.
Tip: Minimalism is sexy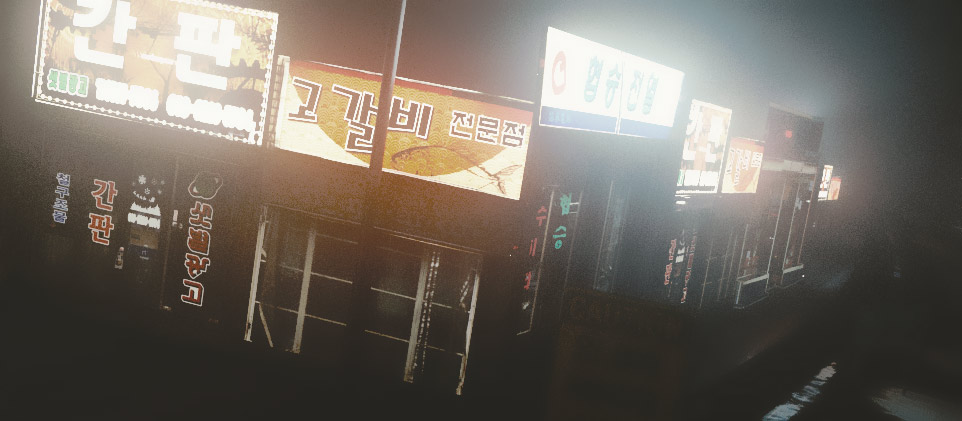 STEP 3. GIVE SUBSTANCE TO LIGHT, USING THICK FOG
Fog kills the sense of direction.
But in exchange it gives a substance to light. A body.
Imagine an invisible person, standing in the rain. The streaming water reveals the outline of a hat, a coat, and a suitcase. That is similar to how fog works.
Now look how fog particles trace the light. If you place a small lamp in the fog, it becomes a large glowing sphere. Or maybe it becomes a cone of light.
The real fun begins, when you use the bright colored light sources. Dozens of them, like on a night highway.
And you will end up with having a story, told exclusively by light.
Isn't it freaking awesome?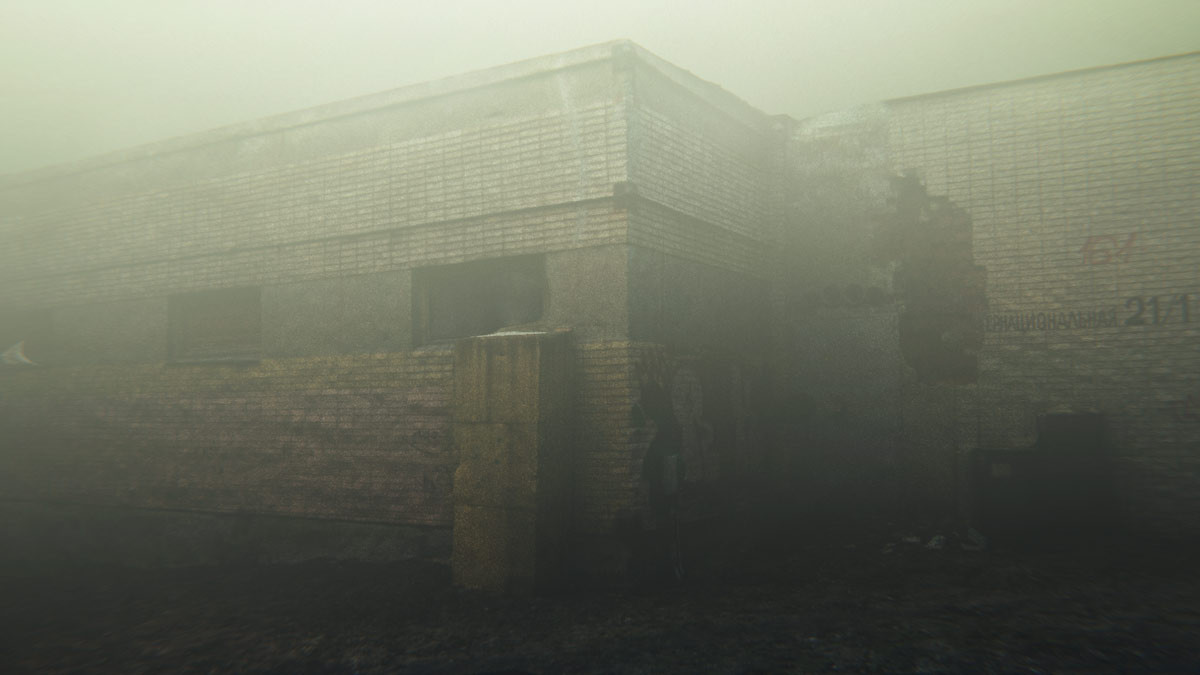 STEP 4. LET YOURSELF FREE. LET YOUR LIGHTING COME FROM EVERYWHERE
Direction, quality, direction.
Lighting should reveal pretty details, they say. Good lighting should have a direction. And you'd better develop a strong sense of directionality.
And huh, don't you love the side lighting?
Side lighting helps you to showcase microscopic changes in roughness. Tiny bumps. It helps you to sell your texturing skills.
But let me put it this way: let yourself free. Let your lighting come from every direction at once.
Fill your ghostly town with fog and see how it scatters the light. Imagine that you use a huge soft-box.
"The sun can't penetrate a deep fog layer, so the light reaching the ground seems to come from all directions."

 James Gurney
All directions sounds awesome.
Try it now and you will be amazed at how cool is the ambiance.
START BRAINSTORMING YOUR NEXT FOGGY IMAGE
Now it's your turn to go to Silent Hill.
Go ahead and start brainstorming your next foggy image idea. Maybe it will be a boat in the middle of the ethereal river. Who knows.
Just make sure to share it with the world, when it's done.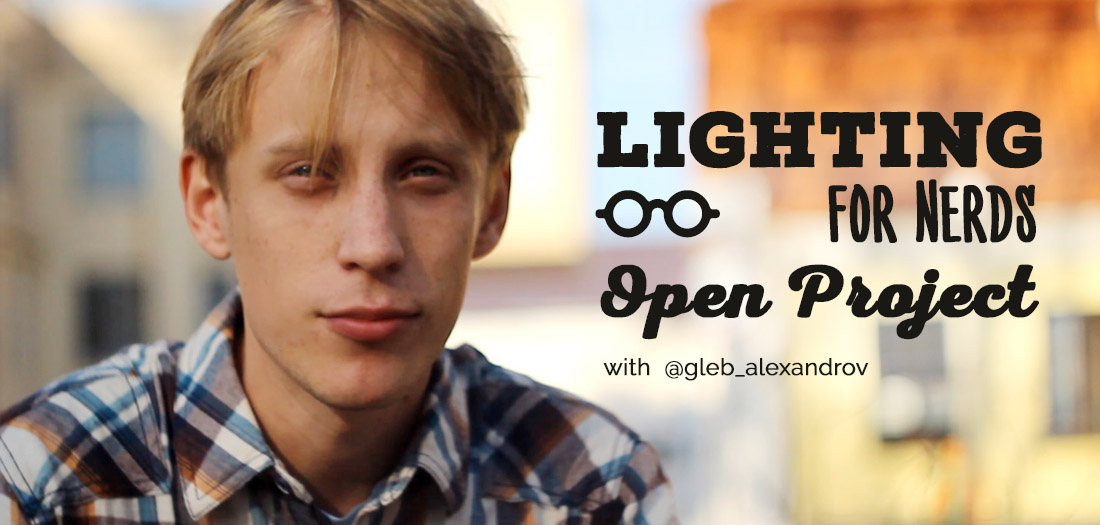 THE LIGHTING PROJECT
The Lighting Project is taking shape and personally I'm super excited about it.
I really appreciate your help with promoting this project and I want to say thank you to each one of you. If you want to take this open project even further, feel free to spread the word about it.
By clicking these fancy social share buttons below and above the post
We can do it together. Together we will make an incredible book about lighting for digital artists (and nerds!).