When you go by car from Amsterdam to Vilnius, tired and sleepy, it's not easy to notice how captivating is a night highway lighting. Really, I am speaking from my experience of night travels. The last thing that comes to mind is that you see an awesome lighting, created by traffic.
But what if you actually start looking? Start looking like you just saw the road for the first time in your life?
You will discover the weird world full of light. You will discover rhythm. Blazing trails. Infinite motion.
Night highway with a flickering motel sign is an inspiration for Steven King. Movie makers, from Alfred Hitchcock to Steven Knight, love depicting road too. Just remember the recent Locke film.
In this tutorial we will talk about the unique lighting scenario of a night highway. For an artist, night highway lighting is a huge discovery. That discovery will help you create your own night and your own highways.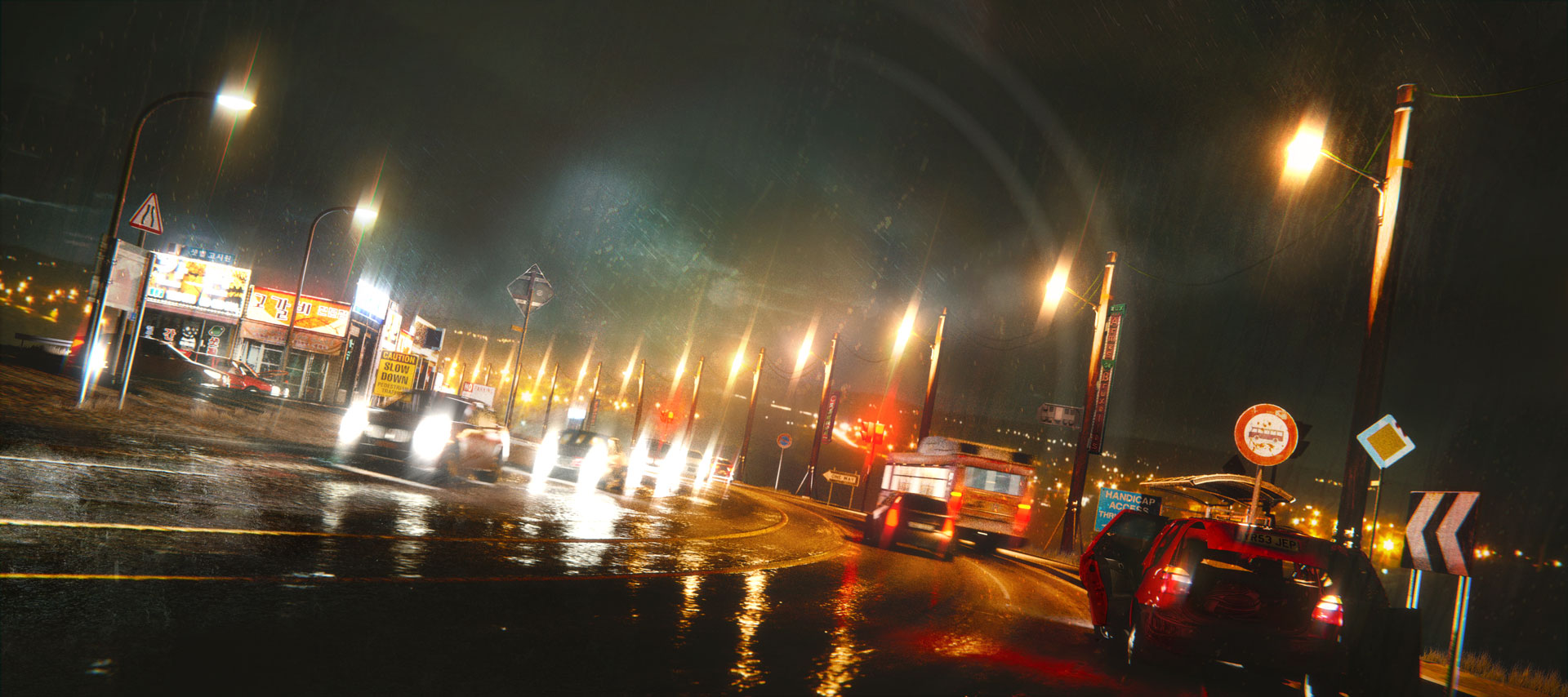 LEARN THE BASICS OF THE NIGHTTIME LIGHTING
Night lighting is a very complex visual experience. Let's break it up into few smaller experiences. For example, for me the night road lighting is:
The trembling fireflies of traffic

Rhythm, created by lamps, cars, shops and billboards

Blazing trails when you take photo using a long exposure

Bursts of light, refracted by the raindrops on the windshield

Dim lights of distant city, forming the glowing chain

Focus on these things one by one, and after reading this article you will have a new set of artistic tools at your disposal.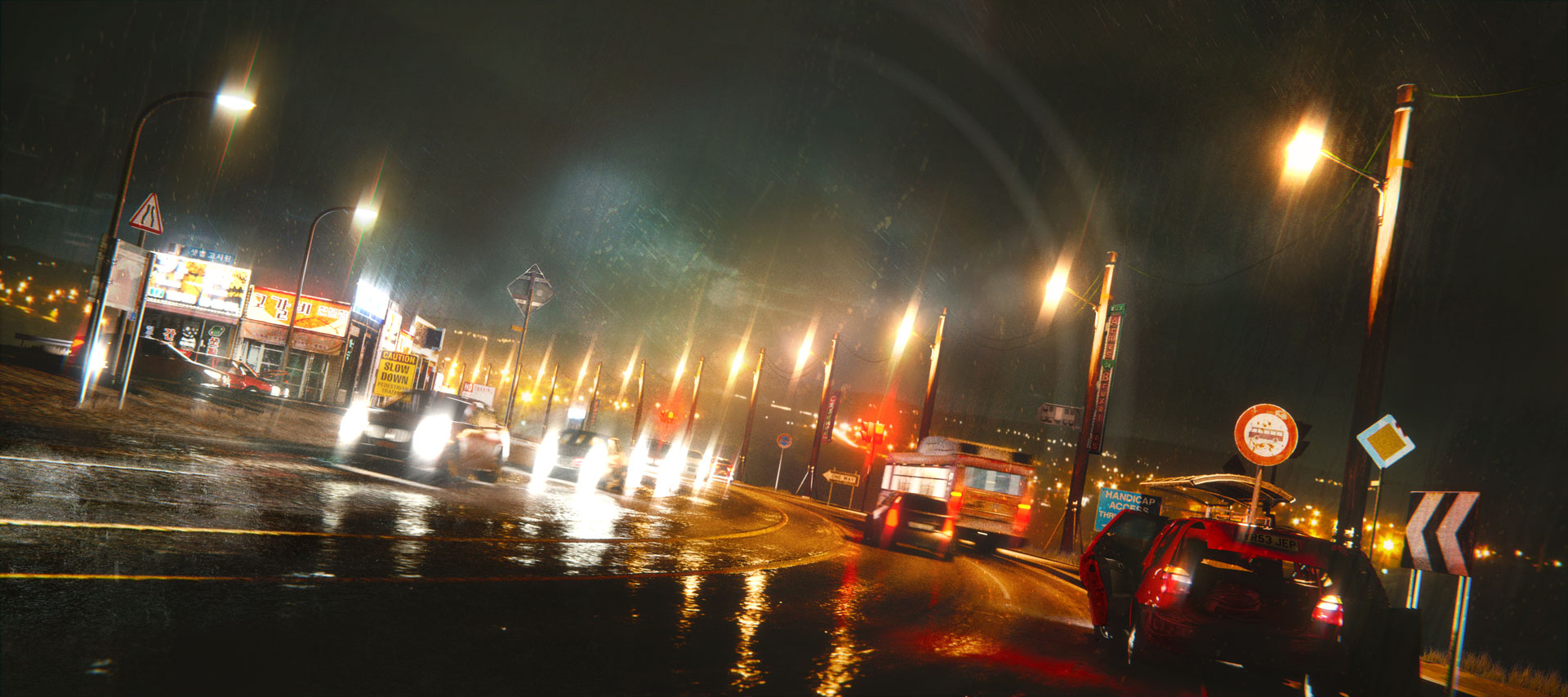 1. CREATE THE FIREFLIES. DOZENS OF THEM
Night highway looks almost as if it's swarming with fireflies. Dozens of fireflies. At times, these tiny light sources appear to illuminate only a tiny area around them. Often, their light appears not to hit anything at all.
Often, they are prominent only in reflections on the wet asphalt as well as on the car paint. As if it was a hallucination of a tired mind. Drifting splotches of color.
Now compare it to a day lighting. During a daytime, you see only one dominant light source, plus the softbox of the sky. On the contrary, the night throws hundreds of small light sources at us.
If you want to create an awesome night highway lighting setup, be ready to handle 10, 20, 100 light sources. Tiny, sharp, and overly bright for sure.
Look at the picture, it features 52 light sources. Plus 200-300 if we count distant city.
Day: 1 dominant light source and a soft fill
Night: Dozens and dozens of light sources and only a hint of a fill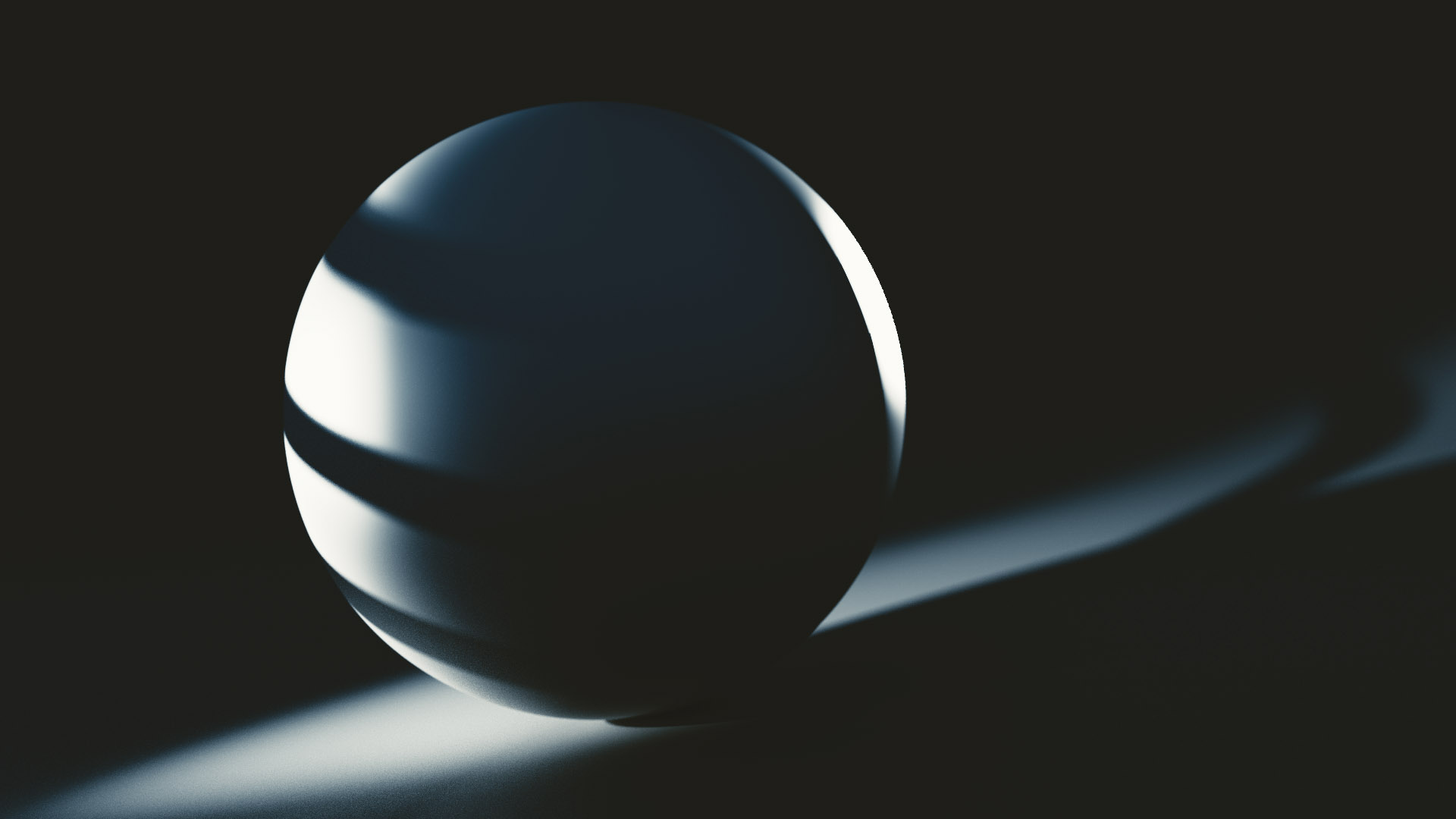 2. THROW AWAY YOUR SOFTBOX, WHEN RENDERING NIGHT
Have you ever noticed that night doesn't feature soft lights? As the lamps are small, and the city is nothing more than a distant glowing chain, the shadows are very hard.
Why? To wrap around the objects light needs to be emitted from a big surface. Small surface means focused, hard light.
Hard light reminds me of Film Noir (check the tutorial about Low Key Lighting to know what I mean).
If you love photography (and love using softboxes), this kind of lighting probably drives you nuts. It isn't flattering by any means. Especially when you consider the fact that often it is a lighting from below.
Sure, billboards can be reasonably soft, but who cares.

3. USE RHYTHM
For me, rhythm is what makes me feel so excited. It makes me watch the swarms of lights passing by, like you watch the movie.
If you look carefully, you'll notice that lamps are placed over the fixed intervals. You'll notice that the cars in a long traffic queue move at the same speed. You'll notice that the distant city is not totally random.
After that shift, you start to see rhythm in this chaos. And you should know that rhythm is what makes a great composition. Not only artists ranged from Van Gogh to Andy Warhall to everybody else played with rhythm.
CG, motion graphics, visual arts, architecture use rhythm like there is no tomorrow (hey, Beeple!).
So should you. Focus on rhythm, when looking at the night highway. After all, it's a freaking amazing opportunity to do so!

4. SPICE IT UP WITH THE LENS FLARE
As a maker of art you are capable of seeing the defects, such as lens flares, as a part of the experience.
When light is refracted through the dirt windshield and then passes through the lens of your eye, you see an overwhelming lens flare. It often looks like a streaks of light, stretching into different directions. Sometimes, it looks like a quasar: a huge vertical ray.
I understand that when you are going by car from point A to point B, the flare is a huge nuisance. It blinds you and makes your grip the steering wheel. But anyway, embrace the flare. You will see that it's a big part of a night aesthetics.
And if you want to simulate lens flare in Blender, be sure to take a look at GLFlares on Blendswap. After Effects peeps should already know about famous Optical Flares plugin by Video Copilot, so I won't put a link here.
Stupid Tip #1: Use lens flare defect as an artistic tool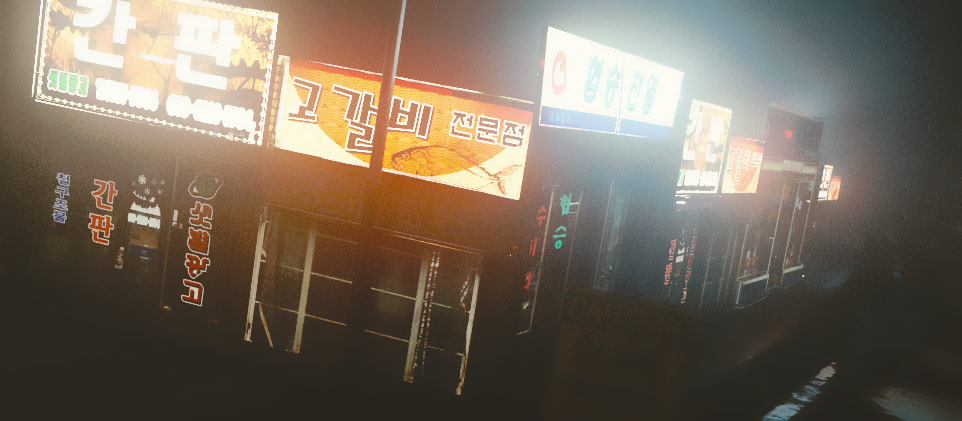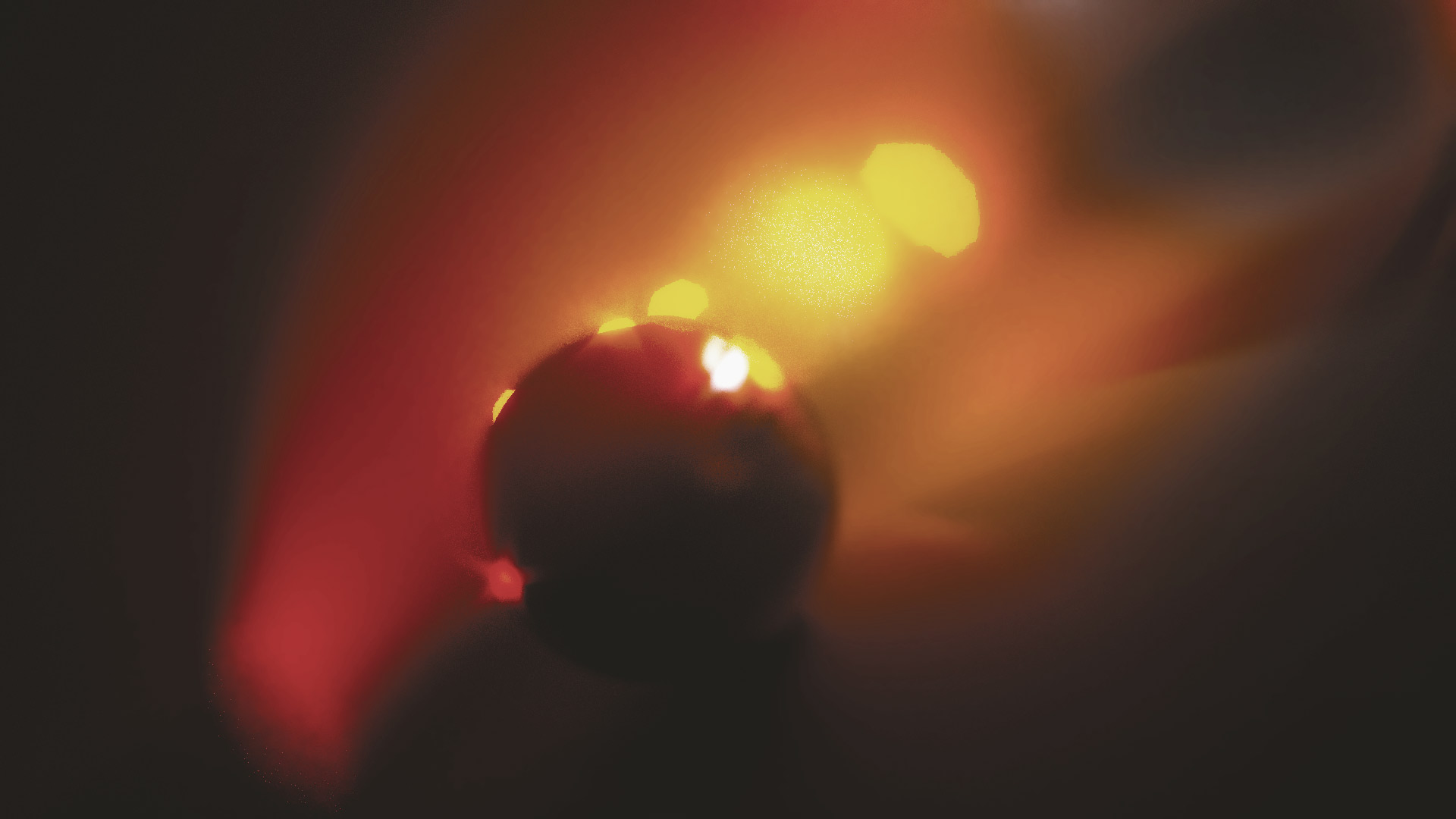 5. ADD THE AIR. MAKE YOUR 52 LIGHT SOURCES GLOW
If you want to recreate the night highway in 3D (or in your imagination at least), don't forget about the atmosphere.
In the real world the air is thick. The light rays are scattered by a billions of water particles, gases, small bits of debris and other stuff.
Add volumetric scattering, and you will get the pools of light. You will get the multicolored fog in your scene. Should I say that with fog, everything looks better?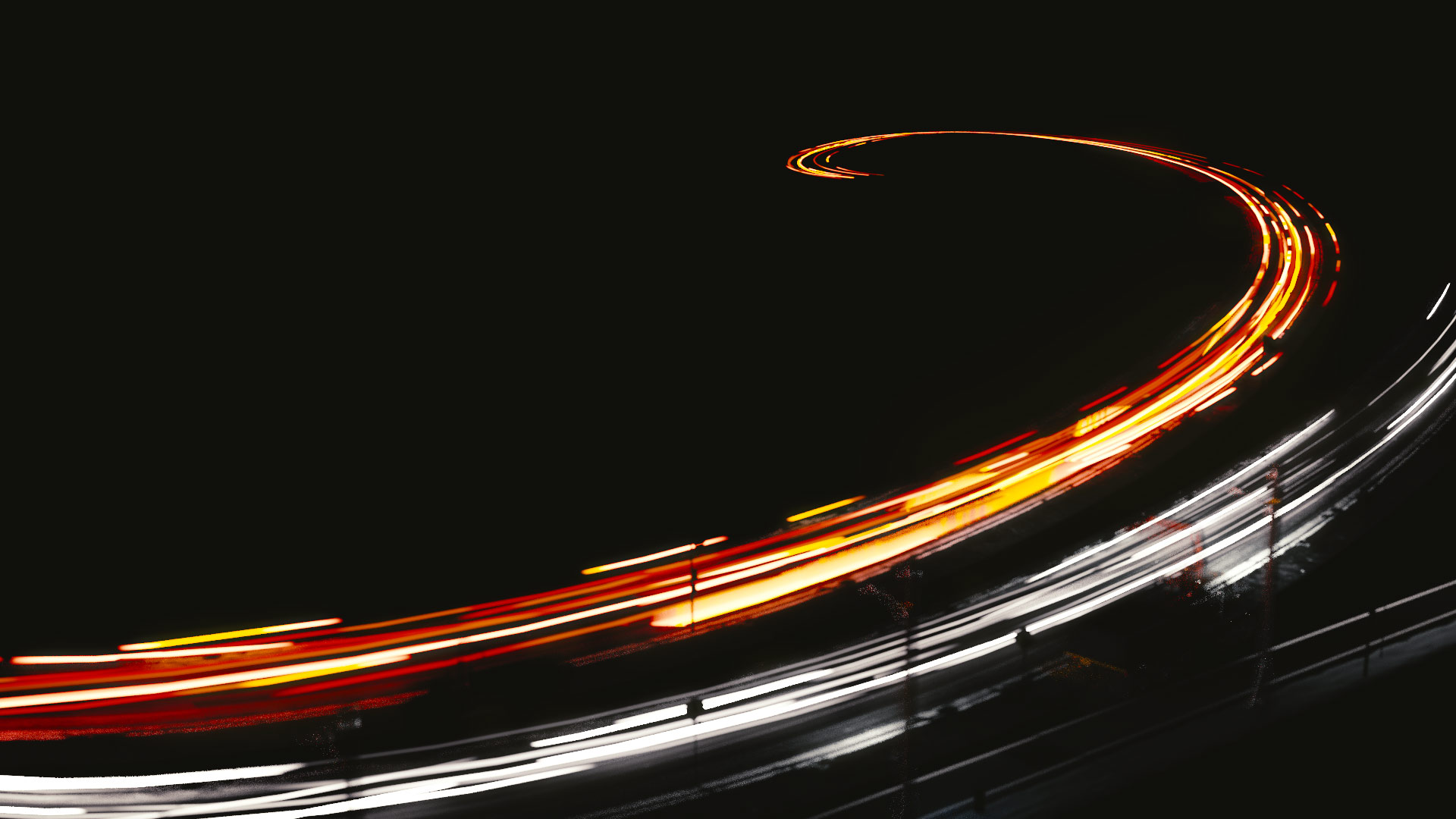 6. CREATE THE TRAILS OF LIGHT (FAKE SLOW SHUTTER EFFECT)
As the light sources are moving fast, they are leaving trails of light behind them. Perhaps that's just a visual inertia, but what I see in these trails is the time.
The time, full of motion. Even if you capture it in photo, or create a render, the time is still there.
So when you approach some setting, that involves roads and lights, add motion blur and move some parts. Create the trails of light. Like your scene existed long before the frame was rendered.
Stupid Tip #2: Fake light trails using splines with emissive material
7. GIVE YOUR LIGHTS A COLOR: FROM WHITE HALOGEN LAMPS TO GREEN LED PANELS
Seen on a black backdrop, night highway is full of color.
Color comes in burst and splotches. Ranging from bright white halogen lamps to dull green LED panels. To illustrate this point, I want to show you short movie, created by my friend. It's featuring a bus, shot in Vilnius at night.
Notice how vibrant are colors: red, cyan, orange point lights all around you.
YOU HAVE THE PIECES OF THE NIGHT LIGHTING PUZZLE, NOW SOLVE IT!
Also, while you are watching it, recall everything you know about night lighting. Imagine each aspect of the night lighting to be a piece of the puzzle.
Fireflies and rhythm, hard shadows and theatrical lighting. Atmosphere, trails of time and bursts of color.
If you are on the same page with me, you should be able to solve this puzzle.
Now go ahead and create your own night and your own highway! You can use any 3D package, as long as it is Blender. Or just take a camera, then ask your friend to be a driver, and … you know what to do.
Share with me you photos/renders/paintings that depict a night time scene.
Let's talk about it 🙂 You can as well use a hashtag #AskGleb on Twitter to ask me any questions.
FURTHER WATCHING FOR NIGHT LIGHTING
To get the feel of the night lighting even more, watch Locke film, starring Tom Hardy. You won't regret it, I promise. This movie is about life that are moving past you at the speed of 180 miles per hour.
Locke inspired me to write this article.
And while you are downloading Locke from torrent, I want to say thank you for reading and commenting. I appreciate you so much.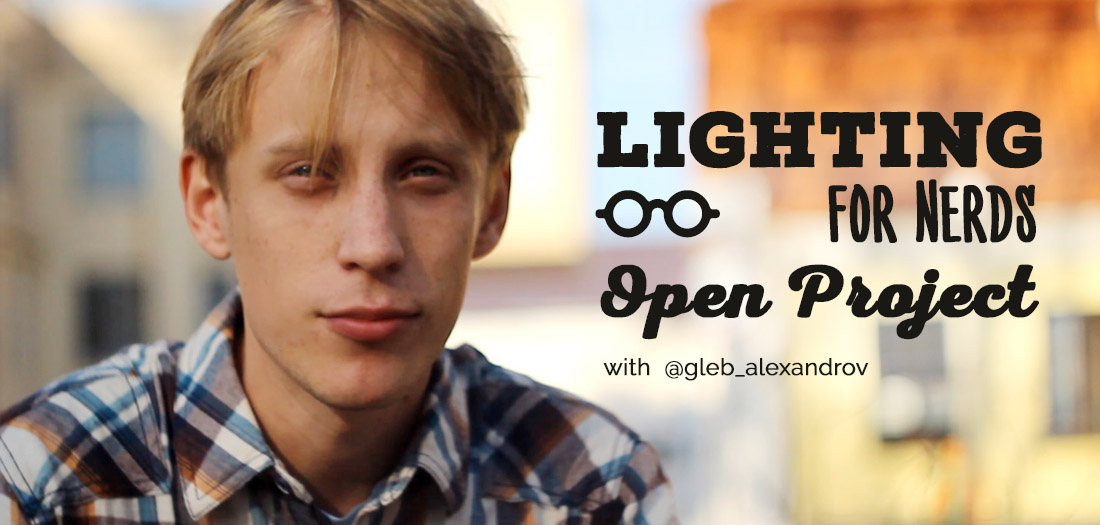 This project is my way of writing a book, with your interest and support.
Every week I publish the tutorial, touching some aspect of digital lighting. Work in progress and other exciting stuff goes straight to social media. So be sure to like (on Facebook) and follow (on Twitter).