Discover how to make your images 273% better by post-processing it like a pro. After following these 12 simple steps, you will be ready to add that high octane 'varoom' to your artworks.
I guarantee it.
Actually, have you ever looked at the image and wonder, why the hell does it look so awesome? Like the image has some magic quality to it.
That magic is called post-processing, my friend.
When you look at the picture, you don't notice the tiny dust particles right away. You don't notice the chromatic aberration (without your good old microscope).

But nevertheless, these tiny details matter a lot.
That's why I'm so excited to share my post-processing workflow with you.
12 POST-PROCESSING TUTORIAL (FOR BLENDER AND PHOTOSHOP)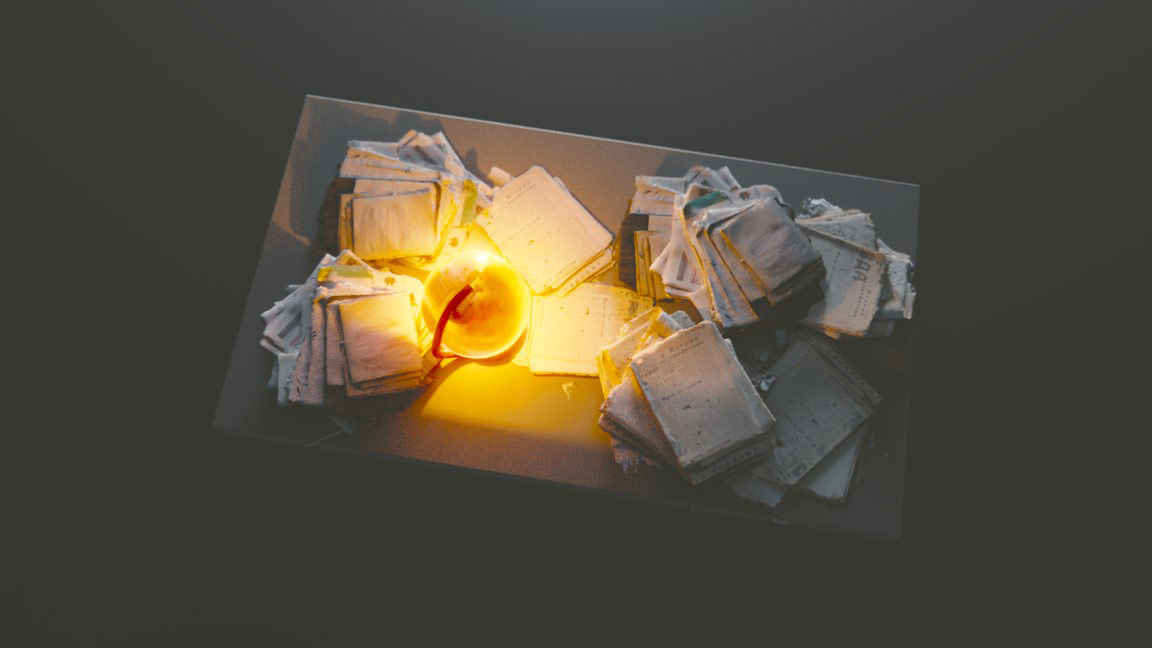 1. Make Sure Your Original Image Is Not Crap
Before post-processing your image, ask yourself a question. Actually, a quite painful question. Does your image suck?
If yes, then rework it. Now it's the best time to do it.
How to know your images sucks?
• Flip the Camera View Horizontally (by selecting camera in Blender and pressing CTRL+M, X, X). Yep, that sounds like a combo from Mortal Combat.
If after flipping the camera you notice that everything went kaboom… yeah.
• Browse Artstation and cry.

2. Apply Tone Mapping
Since the invention of coffee, the best thing that happened to humanity is a tone mapping in Blender.
All joking aside.
Apply Film Emulation to add that kind of a vintage feel to your image. For me, it feels like going back to analog photography.

3. Add Atmospheric Effects
(optional)
Often, you would want to add some kind of atmospheric perspective to your render.
Maybe you want to separate planes. Or maybe you want to enhance the illusion of depth.
The aerial perspective is your friend when it comes to composition.
(But in case of this lamp, I doubt it will look cooler with the fog).

4

. Add a Glow

Glow is well overused, it's true.

But.

Use it anyway, because it's cheap and dirty way to create the good impression. That said, be super careful not to overdo it.

5

. Add a Chromatic Aberration

What the heck is chromatic aberration?

If you have a really bad camera (as I do), you can already enjoy this marvelous effect. If you played Crysis, you know what I'm talking about.

Remember that red-cyan fringe around the edges of the objects? Ta-dam, that is chromatic aberration.

Adds a ton to realism.

Bam!

Here we change horses in midstream. Now let's switch from Blender to Photoshop (or Gimp).

6. A
dd a Diffusion
What happens when you duplicate the image, blur it a bit, and set the blending mode to overlay?
Whites become whiter.
Blacks become blacker.
Everything becomes cooler. Like you use the diffusion filter for camera lens.
But as usual, use a very subtle dose.

7

. Lighten Up the Center of Interest

What can you do to drag viewer's eye to the center of interest?

Lighten up the center of interest!

Usually, I add a bit of color too, just to spice things up.

8

. Throw In Some Particles

For some unspoken reason, tiny bright particles really enhance the work.

You don't even notice them.

But the effect on the viewer is real.

9.

 Add a Vignette

If I had to name just one effect that sells the image, I would name the vignette.

The simple darkening around the edges of the picture.

Doesn't sound like a big deal, yeah? But it is, for sure. Nothing is better for capturing the viewer's eye inside the image.

1
0

. Add a Film Grain

and Scratches

…And now you probably wonder, how the noise and scratches could enhance your image?

Oh they can! Every small detail count, when we talk about post-processing.

Why?
I have a feeling that even the barely visible #film grain unifies the image on a micro-level #somehow.

— Gleb Alexandrov (@gleb_alexandrov) May 16, 2015
You can cite me now on Twitter, if you wish.

1
1. Add Color Grading
Probably, now you came to the most important step. Color grading can make or break the image.
So prepare yourself a coffee. It will help you stay concentrated.
Create a curve adjustment layer. Take a sip and alter the curve.
Repeat till you have copied the Nashville post-processing filter from Instagram.

1
2

. Do Shenanigans

Be unpredictable. Everybody has got bored of good images. You need to make a great one!

I strongly believe that every jaw-dropping image contains some element of shenanigans.

Don't be afraid to do stupid things.
You May Also Like
Make sure to check my article about Lamps and their undeniable personality. You won't regret, I promise.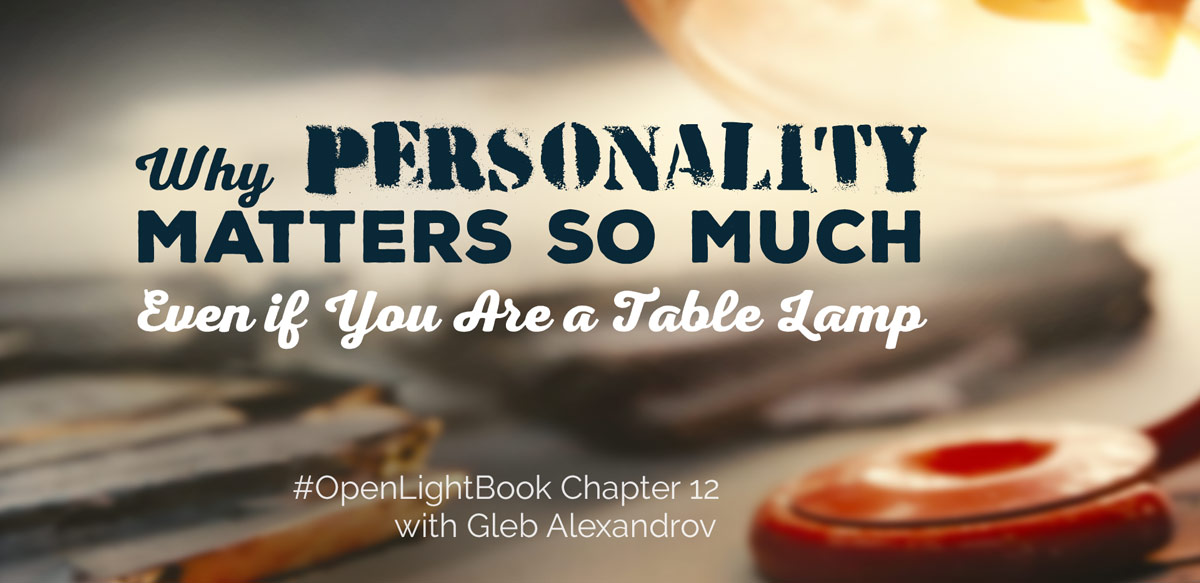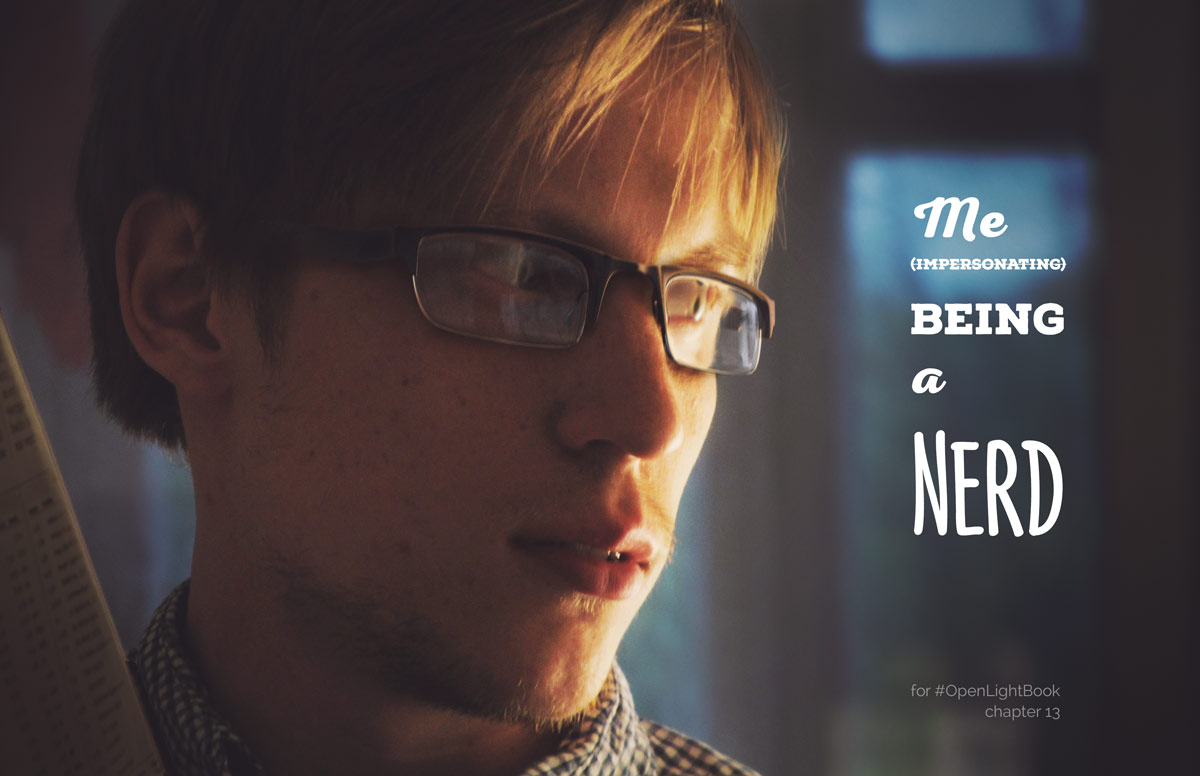 And of course, I will happily paste here the link to Open Lighting Project.
Share Your Post-Processed Images
I hope you enjoyed this crazy post-processing tutorial.
I'm super proud of you, my friend!
Now when you know the steps, you should be prepared to create devastating renders. I keep my fingers crossed.
Go ahead and share your newly post-processed artworks in the comments.
And share this article with other nerds right now by pressing these huge social buttons below and above the article. It means a ton to me.