Want to know what it takes to create a fully fledged Steampunk world with bells and whistles, packed into 1 intense image?
Feel free to ask me anything in the comments to this Q&A session, and I will try to answer your questions.
You can read the full (and pretty hot) making-of in the 78th issue of 3dArtist magazine.
#QuickTip: right-click on the image and select Open Link in the New Tab, to open the hi-resolution image
STATION 45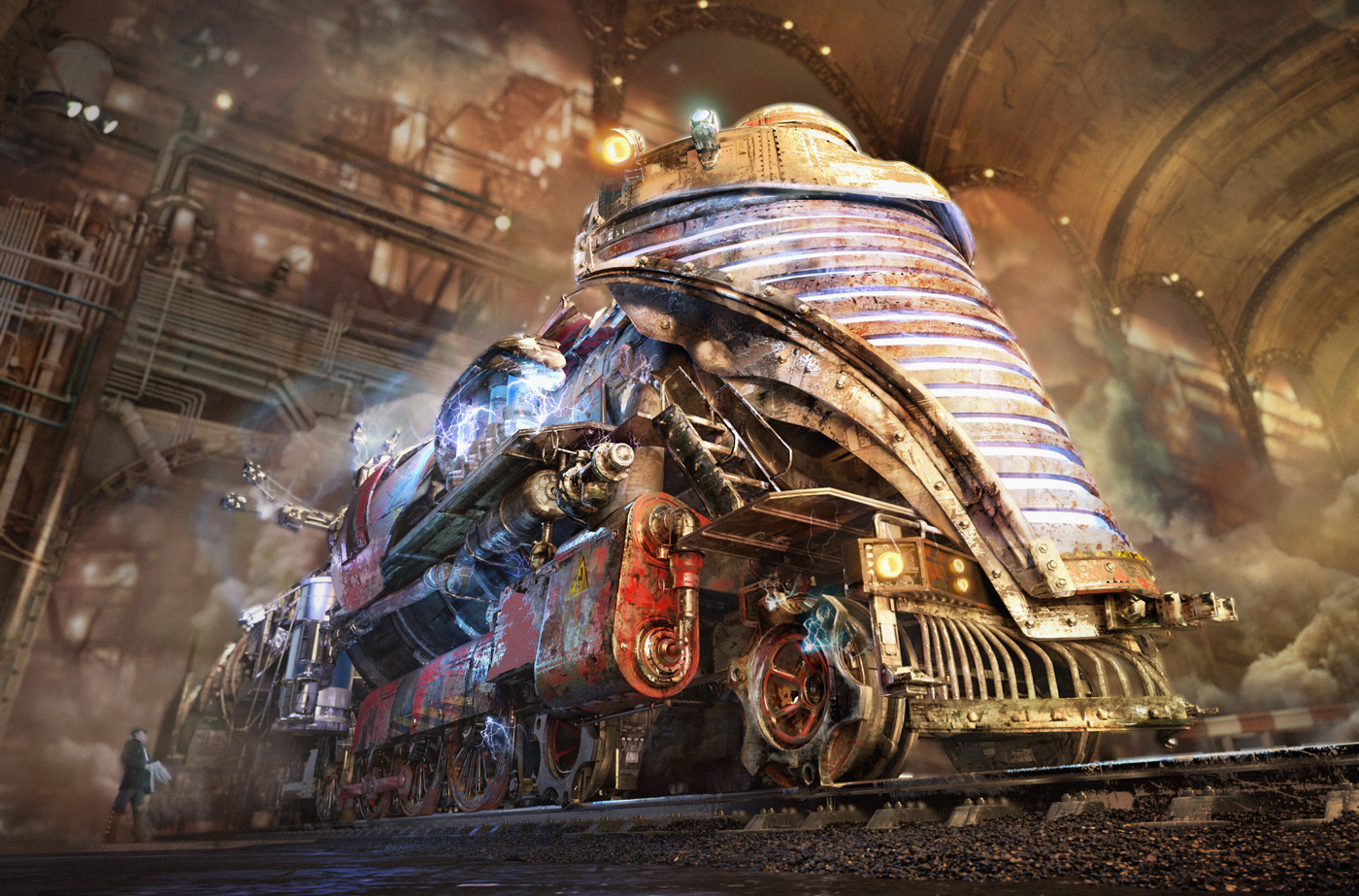 Check out How to Create an Epic Steampunk Machine in Blender (15 Step Complete Guide)
Software: Blender, Cycles, Photoshop
Production Time: It took me nearly a month to move from initial idea to the final image. And I was caffeinated all the time.
Rendering Time: Freaking Long
Inspiration: I'm massively inspired by Jack Delano's photos of locomotives. Rhythm is remarkable.
Step-by-Step tutorial: Huge article published in 3dArtist magazine, issue 78
The Goal: to push myself to the limit. And at the same time, to make something crazy using Blender. Also, I hope that it will inspire you to create weird fantasy worlds.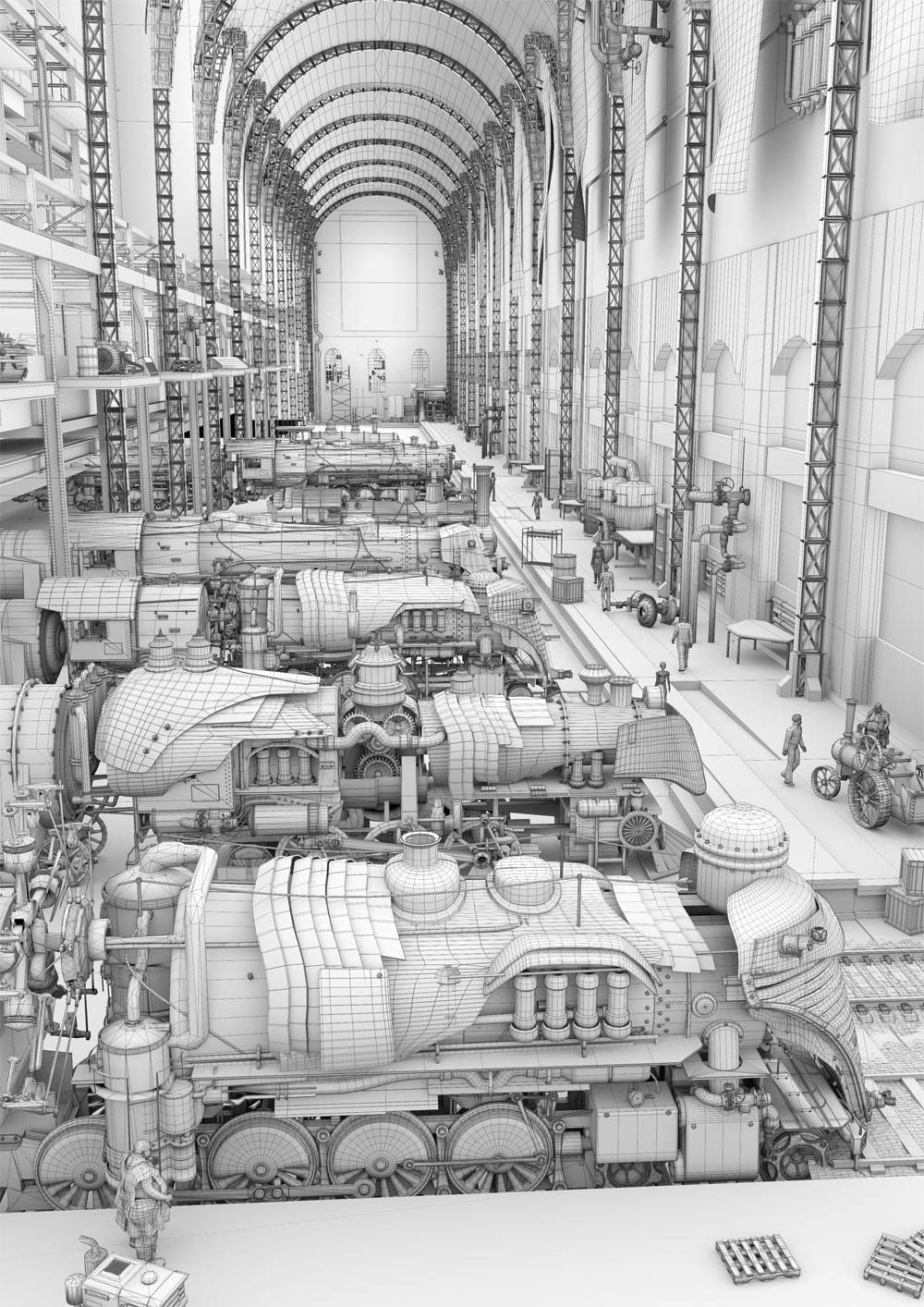 Returning to Steampunk World of Zeppelins
I'm always excited to revisit Steampunk world of Zeppelins. The world of bizarre crossovers between factories and cathedrals; steam and electricity, inspired by Tesla's research; and a heavy machinery, of course.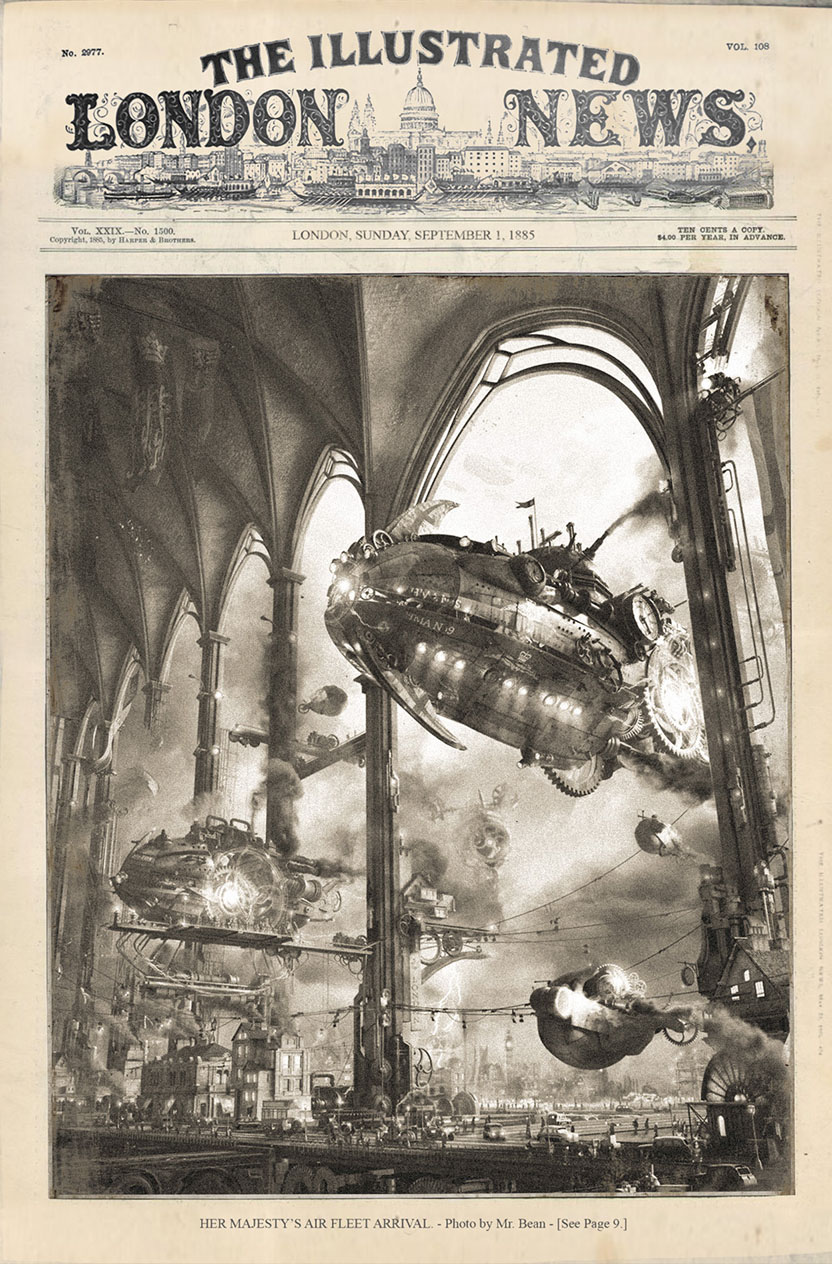 Step-by-Step Tutorial in 3DArtist Magazine Is Now Live!
Check the 78th issue of 3dArtist magazine.
In this tutorial, we will be going step by step through pre-production, blocking out the main shapes. And then straight to detailing, setting up lighting and later on to matte painting, to learn the main principles behind efficient 3d workflow.

The aim of this tutorial is pretty straightforward, to help you cross the gap between imaginary worlds and a real canvas. We will accomplish it by studying what works and what does not, when dealing with millions of polygons and some electric trains.
You will learn how to:
Develop idea and style of a fictional world
Model complex 3d structures efficiently
Set up lighting with dozens of light sources
Enhance a final compose with a matte painting
Lighting Open Project project is my way of writing a book about lighting for CG artists.
Open, transparent, community-driven.
Every week I publish the tutorial, touching some aspect of digital lighting. Work in progress and other exciting stuff goes straight to social media. So be sure to like (on Facebook) and follow (on Twitter).

If you want me to stay updated with latest tutorials and news, feel free to subscribe to my newsletter. It's that easy, yeah.
I appreciate you!