Thanks to new procedural texturing options in Blender 2.8 we can now easily create features such as stones and cracks (and more!) all in real-time using Eevee! There's more to these options than first meets the eye so let's get into the details so you don't miss out!
In this Blender tutorial we'll…
Quickly & easily create stones & cracks
Expand the crackle options further with a simple math node
Do an easy detailed gradient map based on an image
And more!
Chapter List
00:44 – SETUP UI
01:41 – STONES
04:34 – CRACKS
05:06 – MATH CRACK
06:37 – COLORED STONES
07:44 – GRADIENT MAP FROM IMAGE
Important 2.81+ Node Change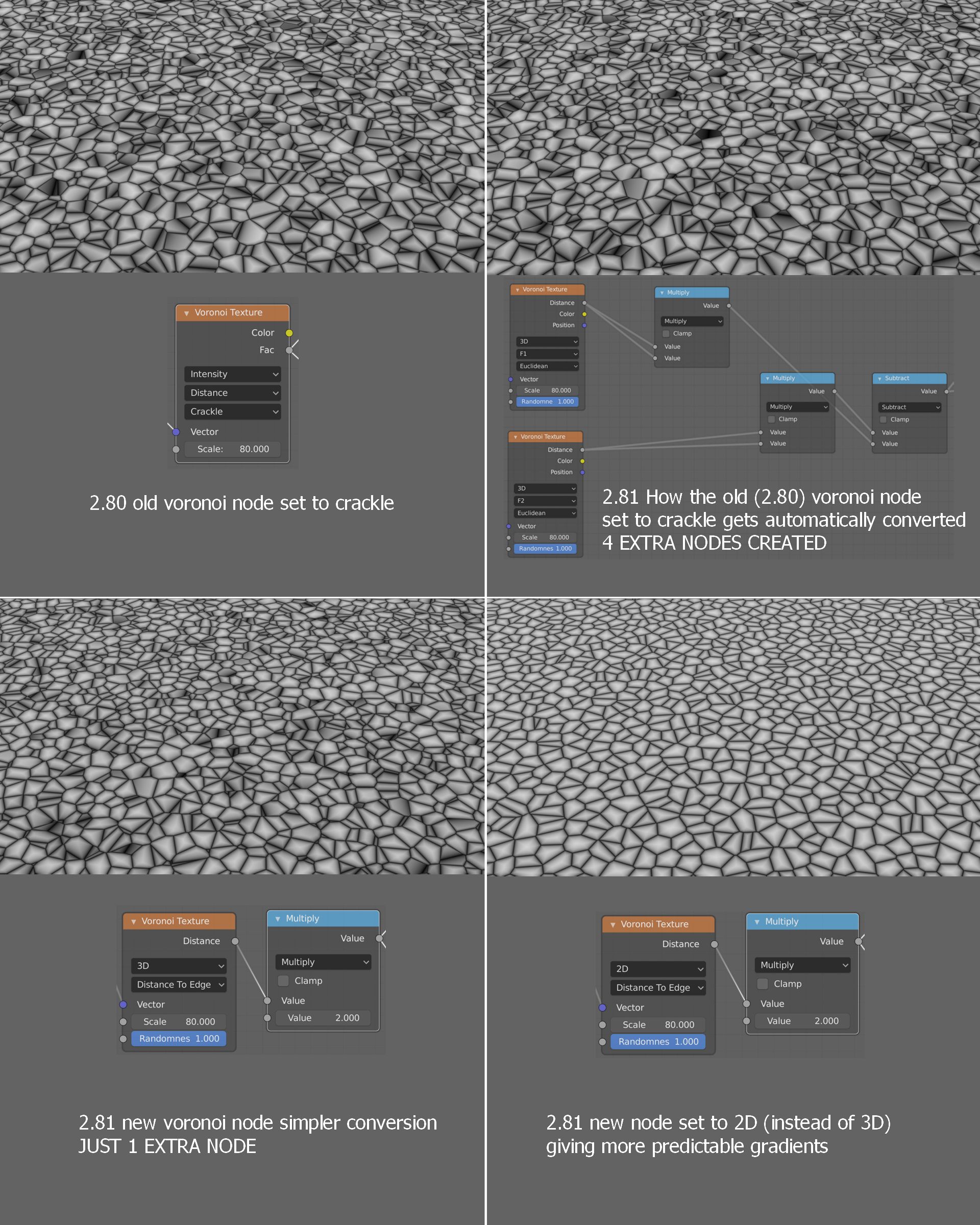 Links & Project Files
Procedural Clean Asphalt Texturing in Eevee Tutorial
Completed Tutorial Updated Blend File
Stone Wall Texture from CG Bookcase
Google Summer Of Code Procedural Texturing Project
We're often asked what our PC Spec's are, here's what I'm using for this tutorial….
AMD Ryzen 7 1700 3 GHz 8 Core Processor
EVGA – GeForce GTX 1080 8 GB FTW2 Gaming iCX Video Card
Thermaltake – Water 3.0 Ultimate 99 CFM Liquid CPU Cooler
ASRock – X370 Taichi ATX AM4 Motherboard
Corsair – Vengeance LPX 32 GB (4 x 8 GB) DDR4-3200 Memory
SanDisk – X400 512 GB M.2-2280 Solid State Drive
be quiet! – Dark Base 900 (Black) ATX Full Tower Case
EVGA – SuperNOVA G2 650 W 80+ Gold Certified Fully-Modular ATX Power Supply
Microsoft – Windows 10 Home OEM 64-bit