Today I'm excited to announce a new art review session with an amazing artist Reynante Martinez. Show your artwork, ask your questions in the comments and win a free copy of Pro-Lighting: Skies HDRi pack (worth $197).
Giveaway is CLOSED, thank you everybody! Check out the results.
Ask Reynante Martinez and Gleb Alexandrov Your Questions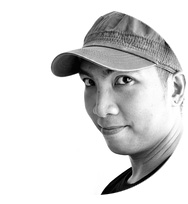 Show Reyn (and me too) your WIPs and ask questions about art, inspiration, composition and anything else in the comments.
We will be glad to review your pictures and improve it.
Maybe you just want to show your latest creations to us?

Maybe you are unsure about your image and think: "How can I improve that crap"? You can improve it. That's why we are here.
Or maybe you just have a question about the universe and your sense of life? That's okay too. (But I'd prefer to see your pictures :))

1. Pro-Lighting: Skies Giveaway Rules
• To enter the Pro-Lighting: Skies giveaway, just show us your artwork in the comments and ask your question.
• Giveaway Deadline: August 27, 2015
• After giveaway is finished,I will pick the winner using True Random Generator.
• The winner will be announced here on CreativeShrimp.
• 1 free copy available
• Subscribe if you want to track the progress of the giveaway (optional):
2. What is Pro-Lighting: Skies plugin?
It is an advanced HDRi lighting plugin for Blender (worth $197.00), that includes easy to use presets like overcast, morning, cloudy, evening and nighttime.
It features its own interface where you can pick the skies type and the plugin does the rest. Like you press the button and kaboom! everything works.
It's another 'instant fun' type of product from Andrew Price, and that's what we love about it.

Learn More About Pro-Lighting: Skies