Dedicated to J.R.R. Tolkien's world, that is still lurking somewhere around that corner.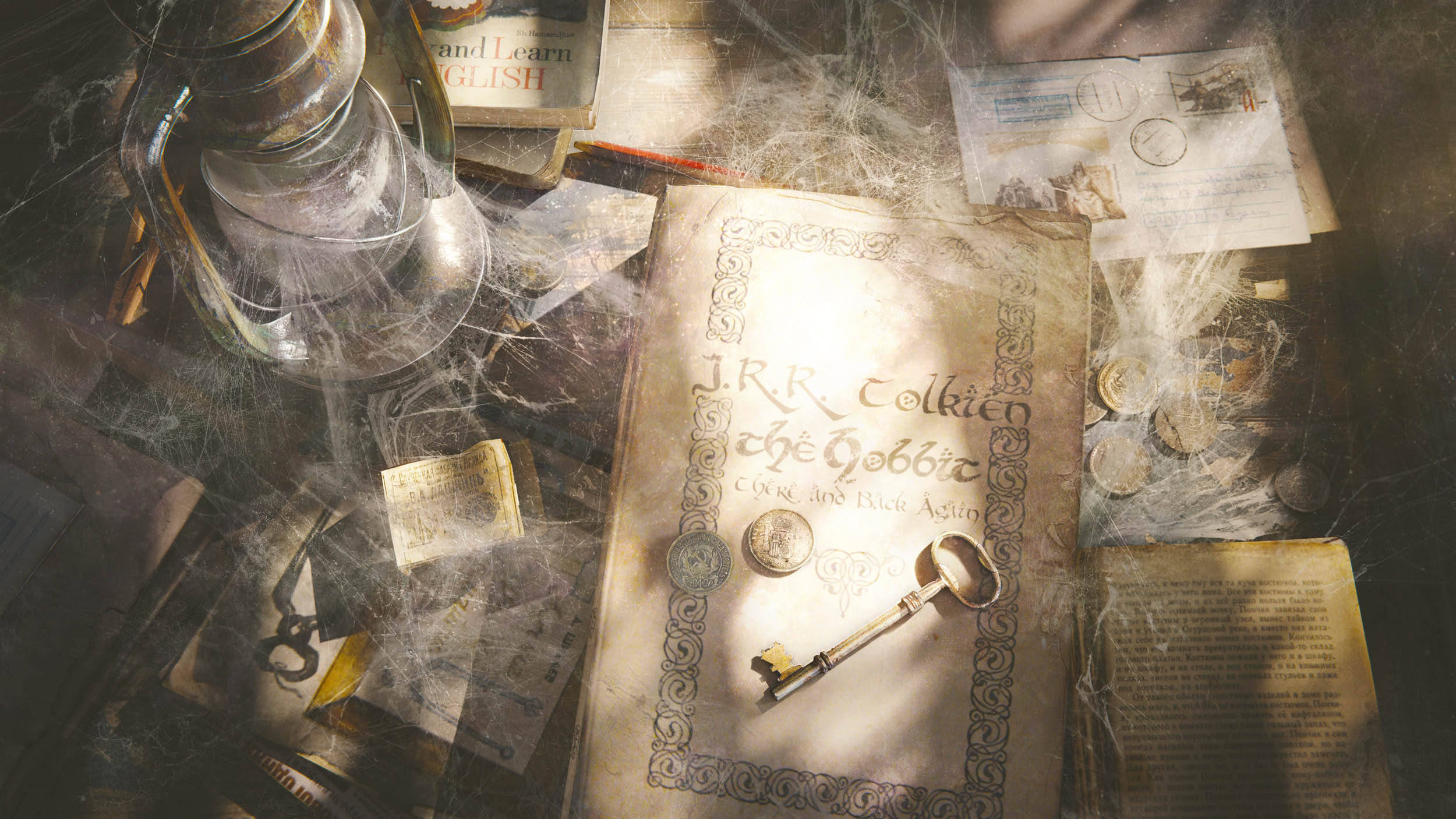 Show Wireframe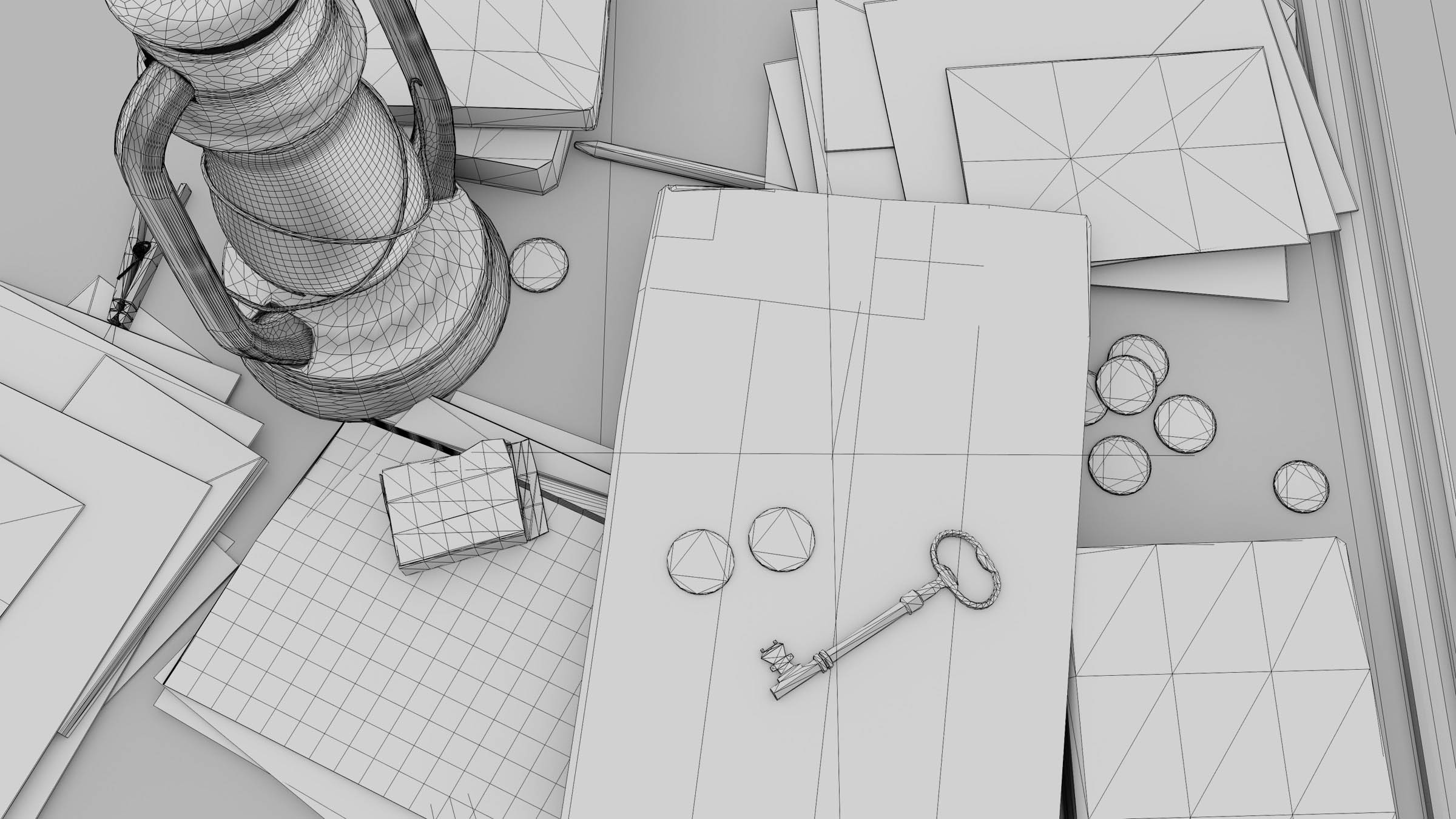 About the image
Imaginary attic, with the book hidden somewhere in its depths, was pretty damn visually provoking (at least, when I imagined it). Came almost as 1 piece, and that was great as I didn't have to painfully iterate through various details and stuff. Everything was just there.
Dappled Light
The biggest discovery for me in this 'The Hobbit: There and Back Again' scene was the dappled light – as James Gurney is calling this kind of light texture.  As I desperately want to share my 5 cents about such lighting, I've already started writing a tutorial.
Indeed, the right lighting can transform dull image into pretty nice image, rich on atmosphere and goosebumps.
If you want to know how to set up this kind of light and shadow interplay in Blender, check Light Texture tutorial.

Alpha-mapped Spider Webs
This semi-transparent woven bastards proved to be not so easy to render. First I tried geometry way of doing webs – and quickly arrived at alpha-mapped solution. Call it game engine way, nothing more than plane, transparent shader and texture plugged in. The trick is to bend the basic plane with a texture, so it looks 3d.
Photo Textures of the Old Books
Some years ago, I made a few photos of the old dusty books and papers (as you can imagine, they were lying somewhere in the attic). Low res, but so damn useful sometimes. Feel free to download it and use in your grungy scenes.
The 2 questions:
1. What do you folks want me to write about, regarding this image?
2. Are you a fan of the Hobbit and LOTR books?