You keep me afloat, that's it.  Let's continue pushing the trend of crazy-quick tutorials further in 2015.  With your interest and support, I'm looking forward to the bunch of fresh, mind-blowing projects.
Just like Lighting Open Project – check it out!
GIVE YOUR PROJECTS A FRESH START
I believe that the beginning of the new year is the right time to give your projects a fresh start. How many times you had burning desire to do something that matters, and then decided: later on.
Sadly, later on never comes. Just like tomorrow, that is elusive and when you are ready to catch it, becomes today.
So, it's about time to start the ball rolling and concentrate on your passion. For me it means working on my book – and my blog. And connecting with people – it means a lot to me (thanks, Andrew!).
For you, it means the other exciting things, that can be brought to life. At last! After days, weeks and months of meaningless postponing.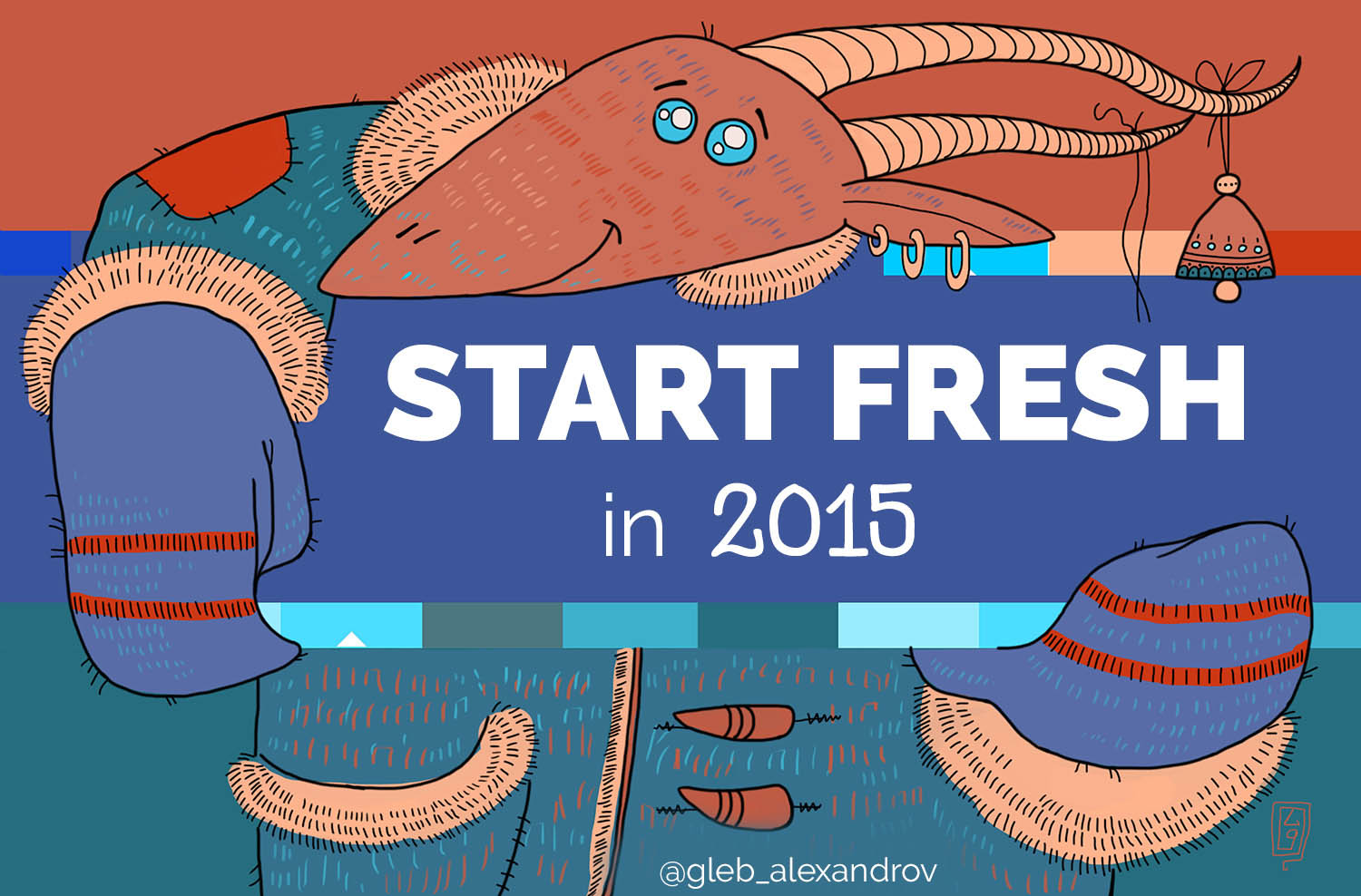 QUESTION OF THE YEAR
Tell me about your dream project, that you will make in 2015.
Flood the comments with your projects!
And ta-da-da-daaam! Champagne.