Here's my talk from Blender Conference 2017 about the secret of making high-quality art. Hint: it's about arranging big, medium and small shapes inside the composition.
The Slides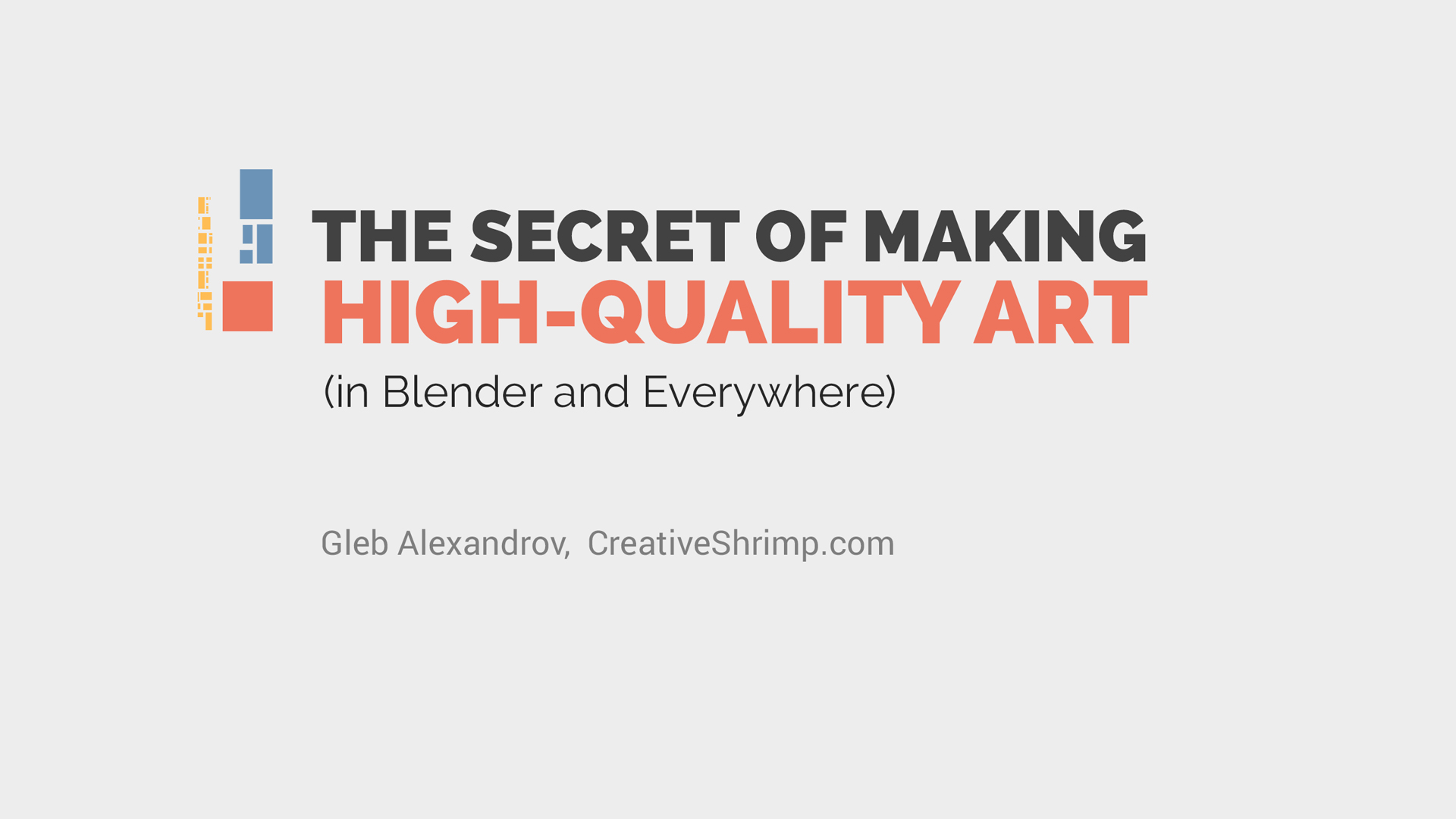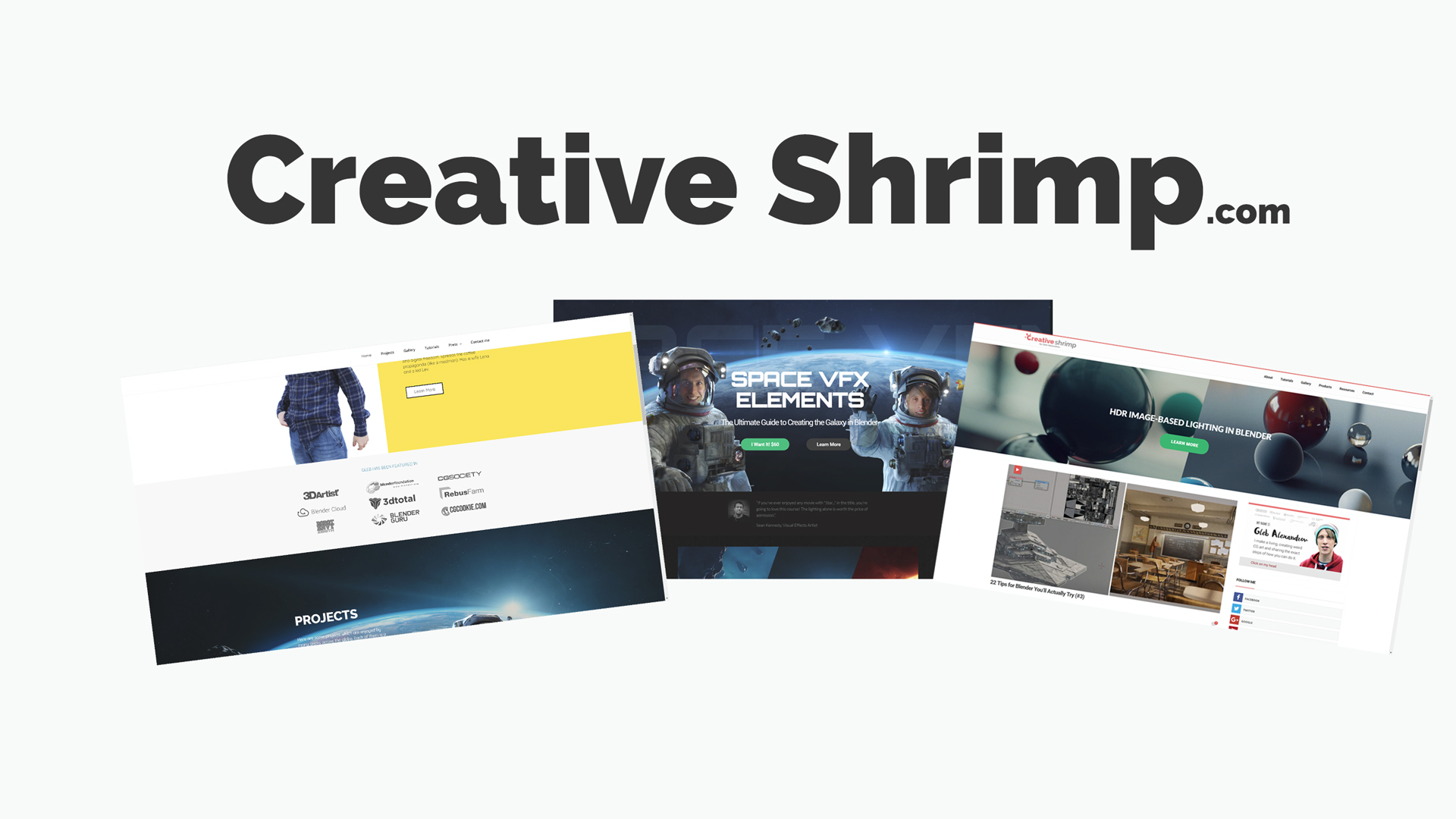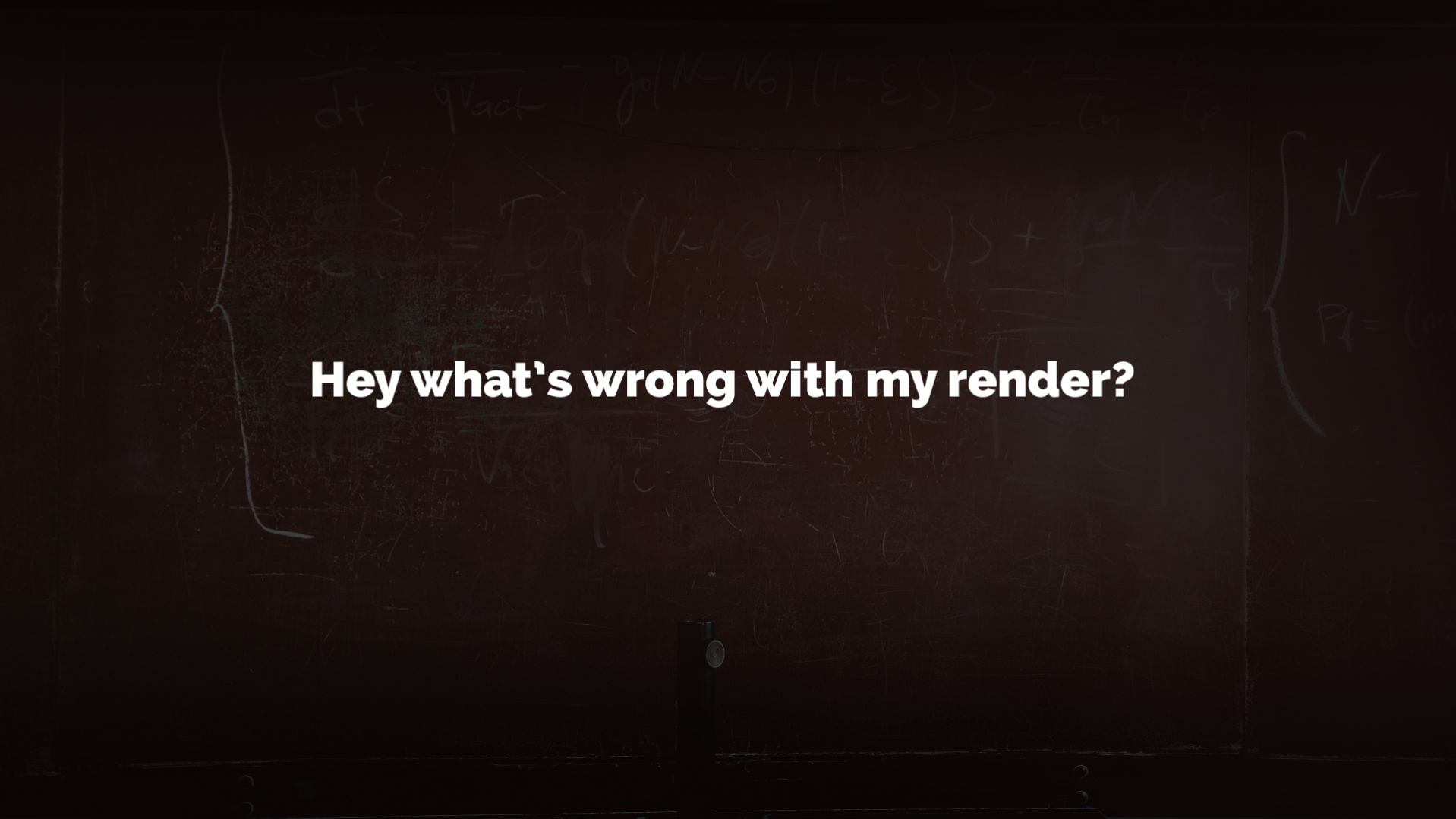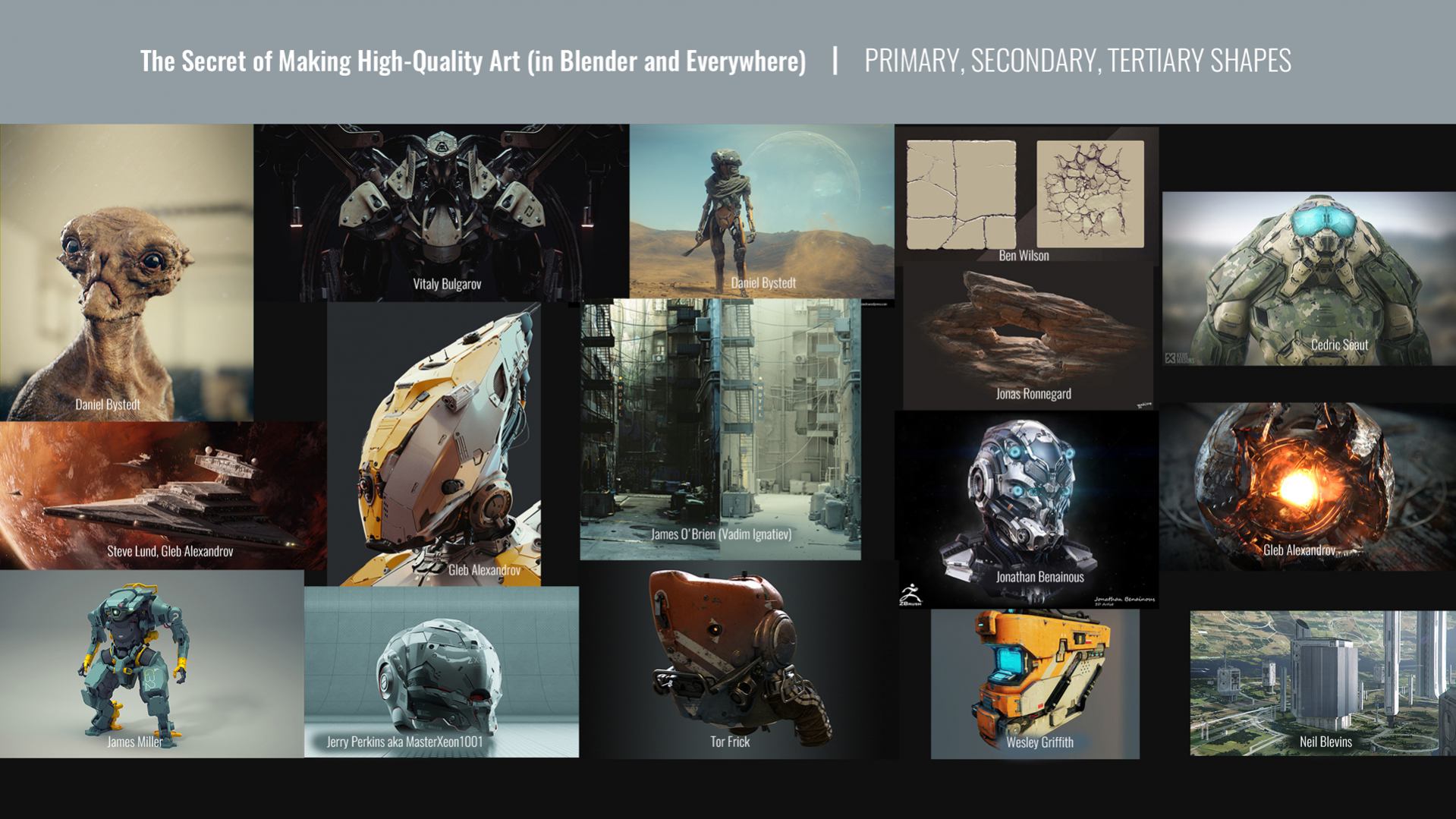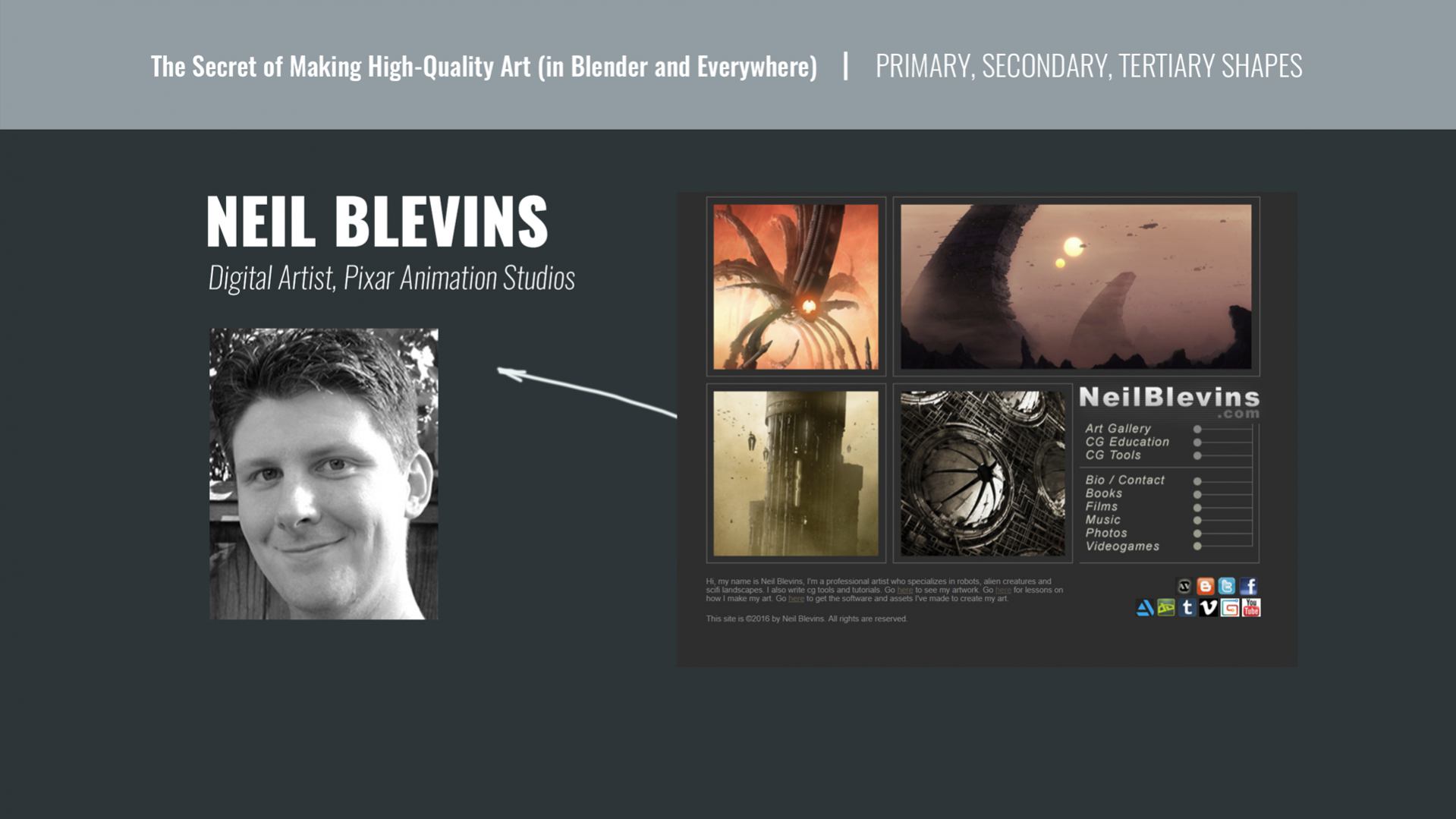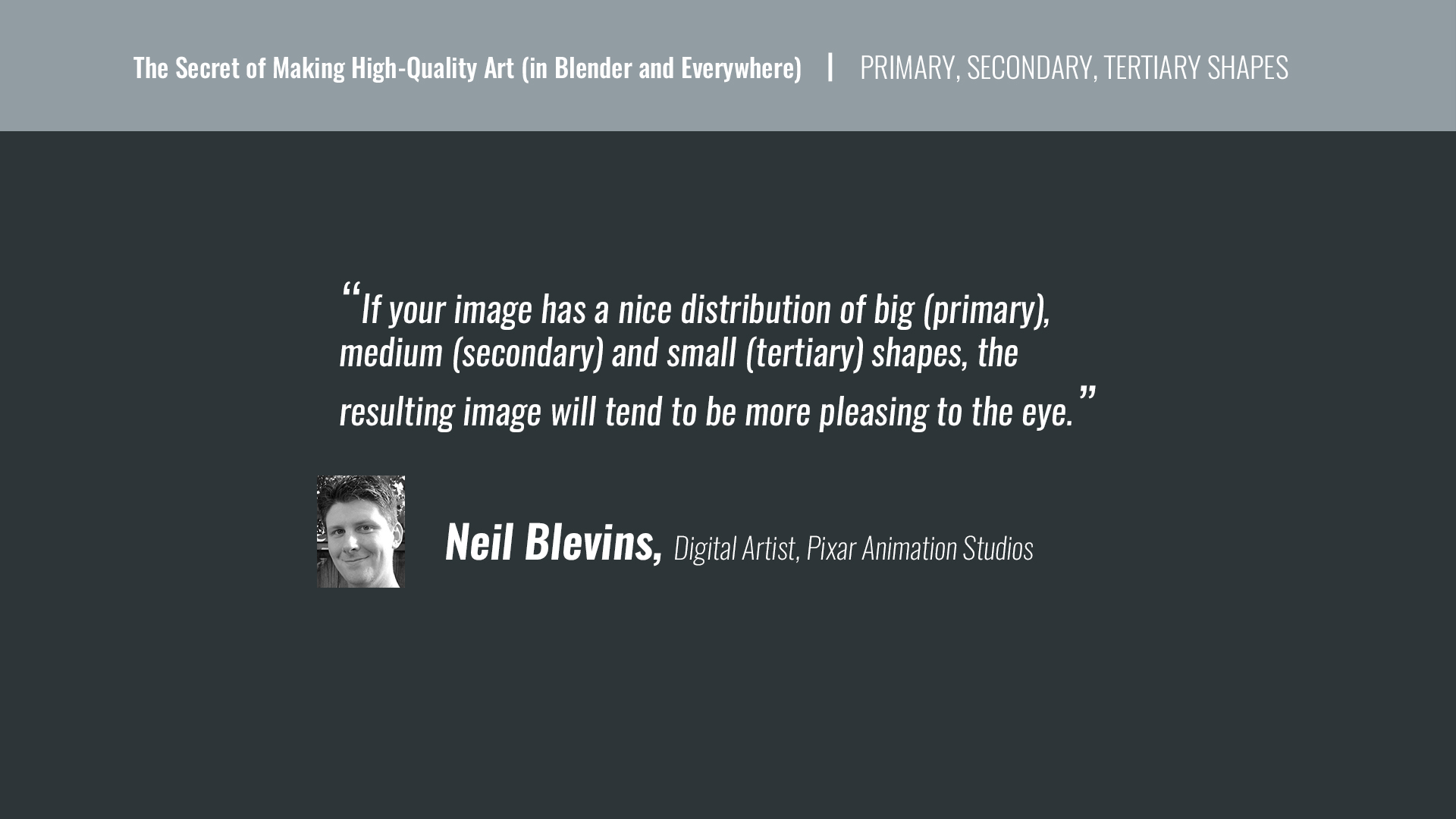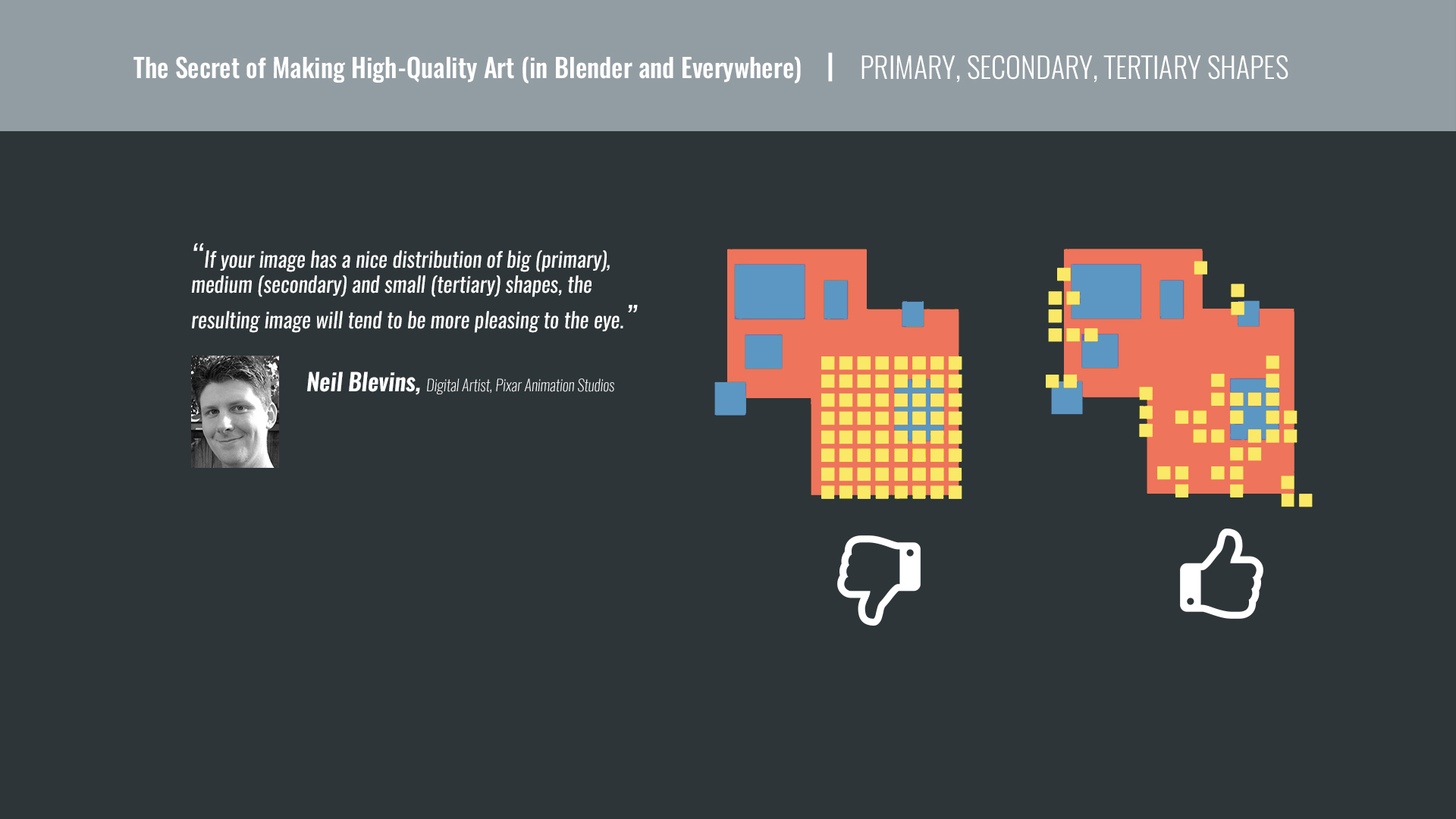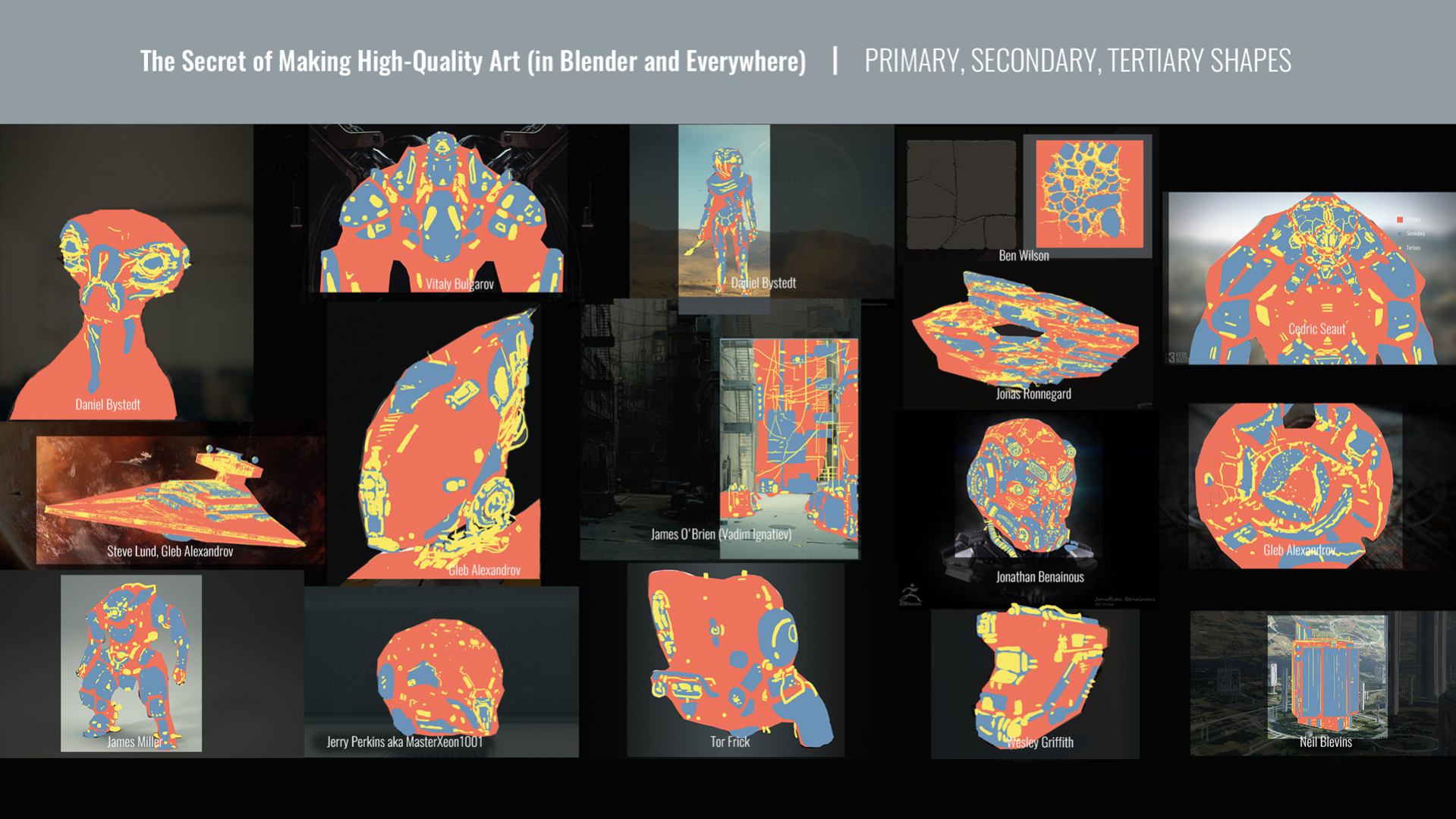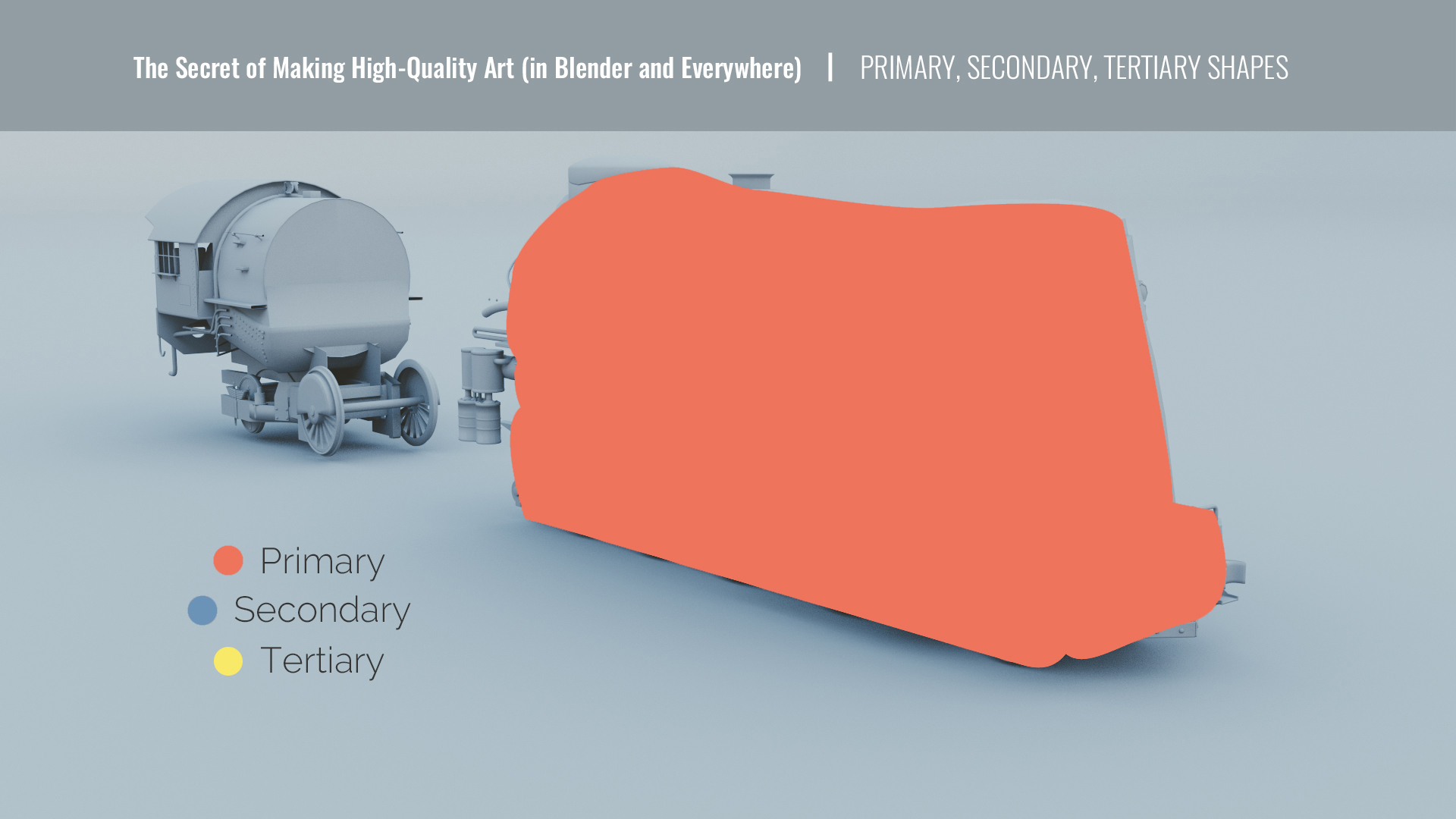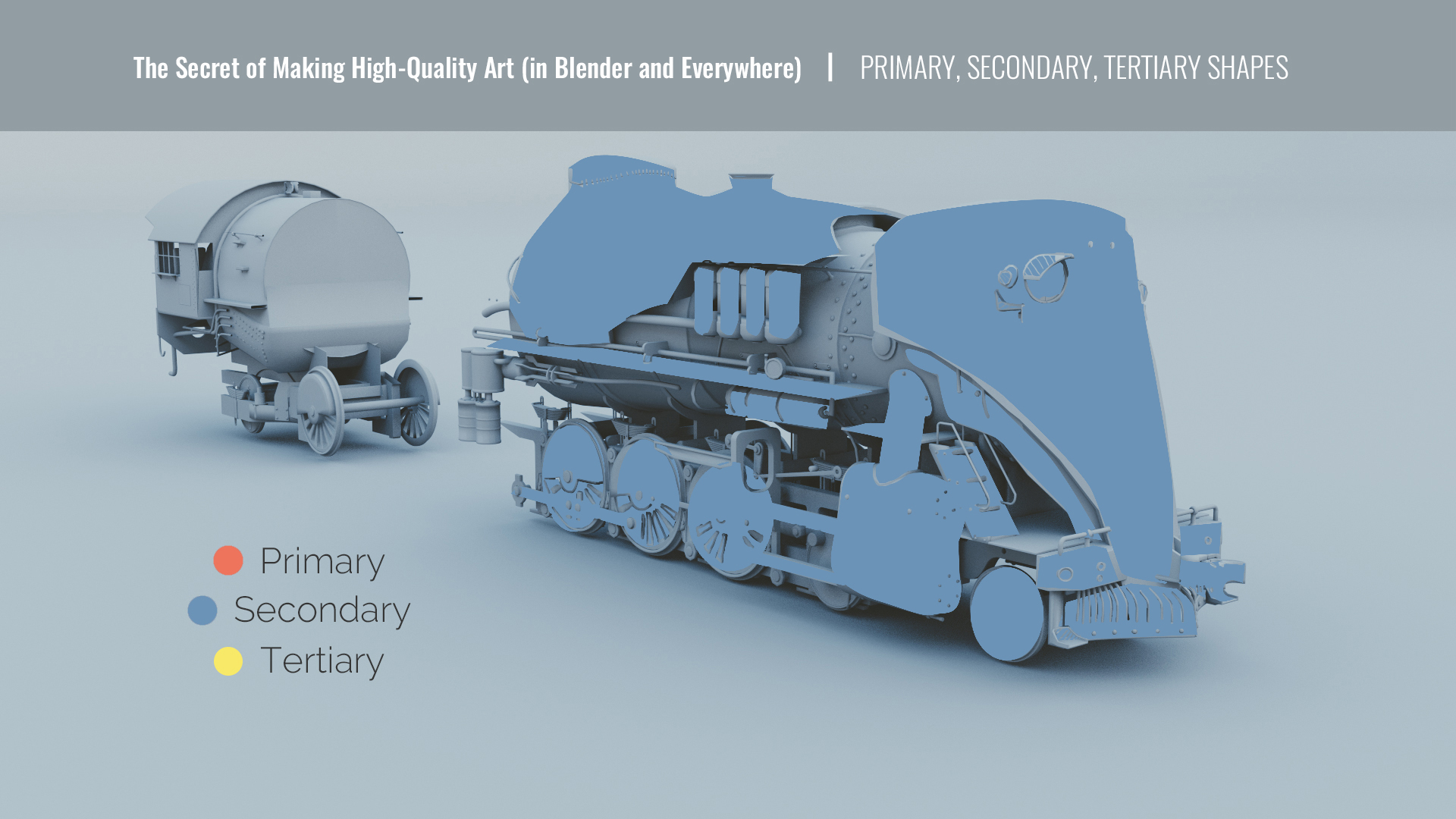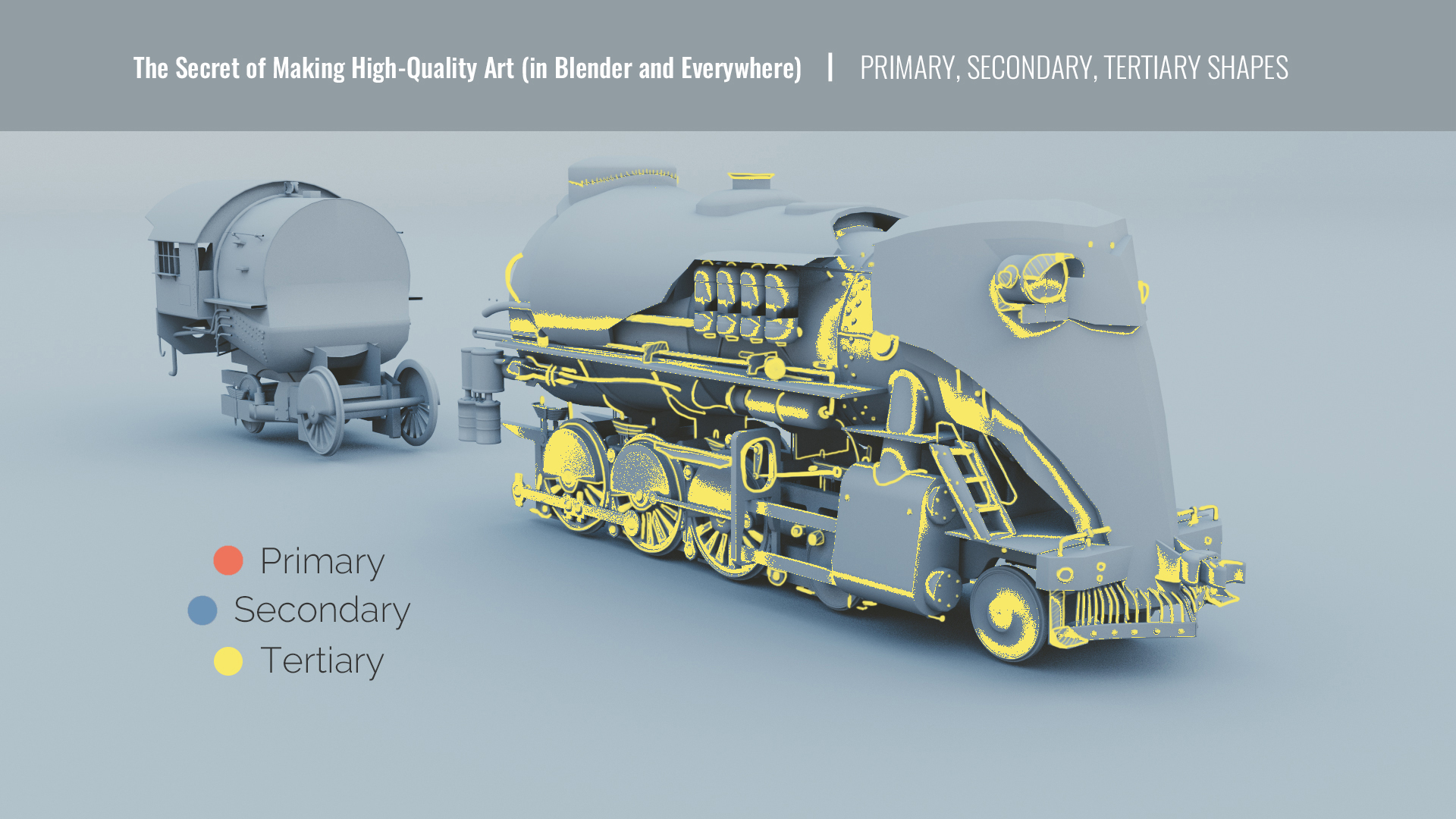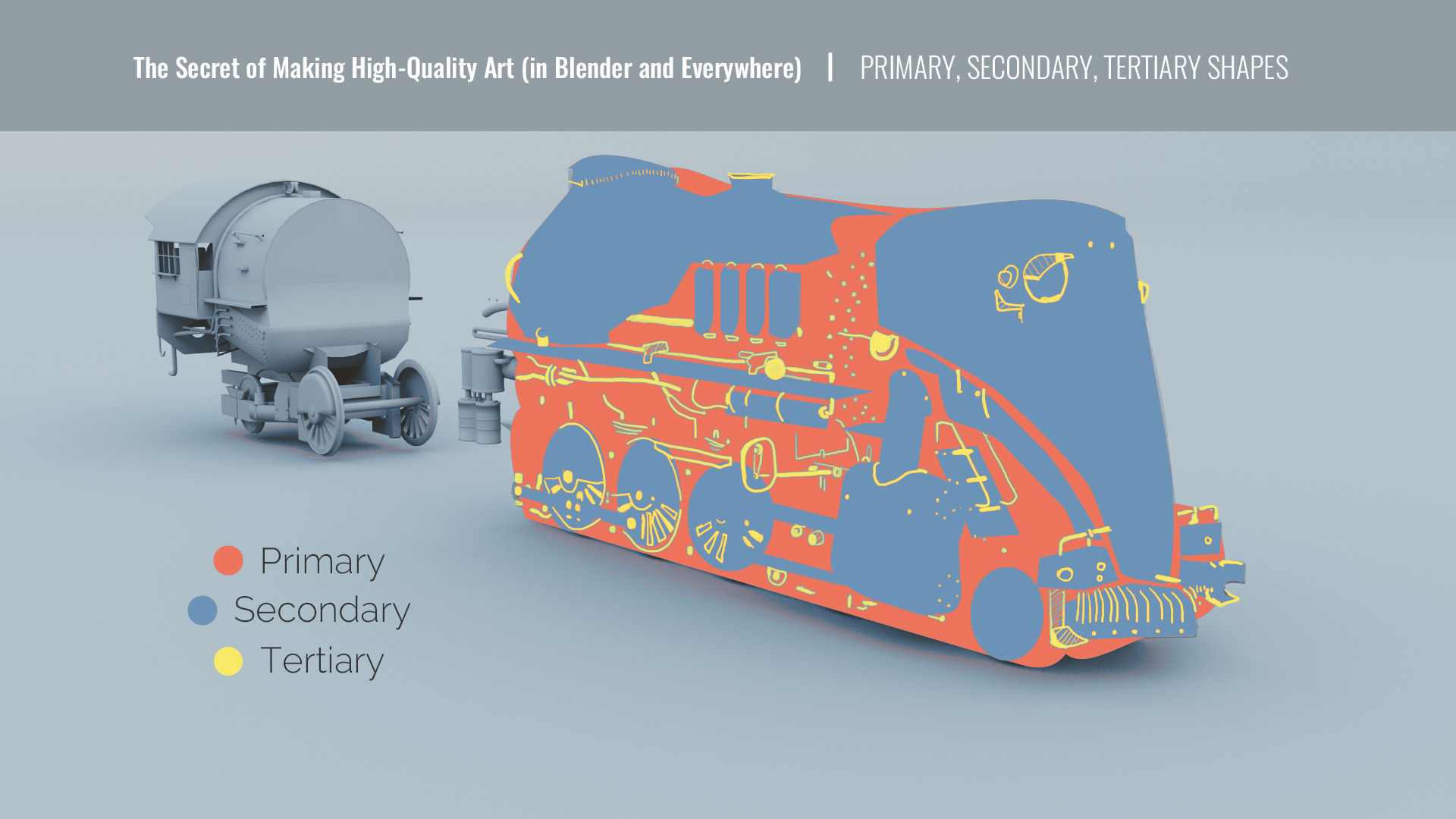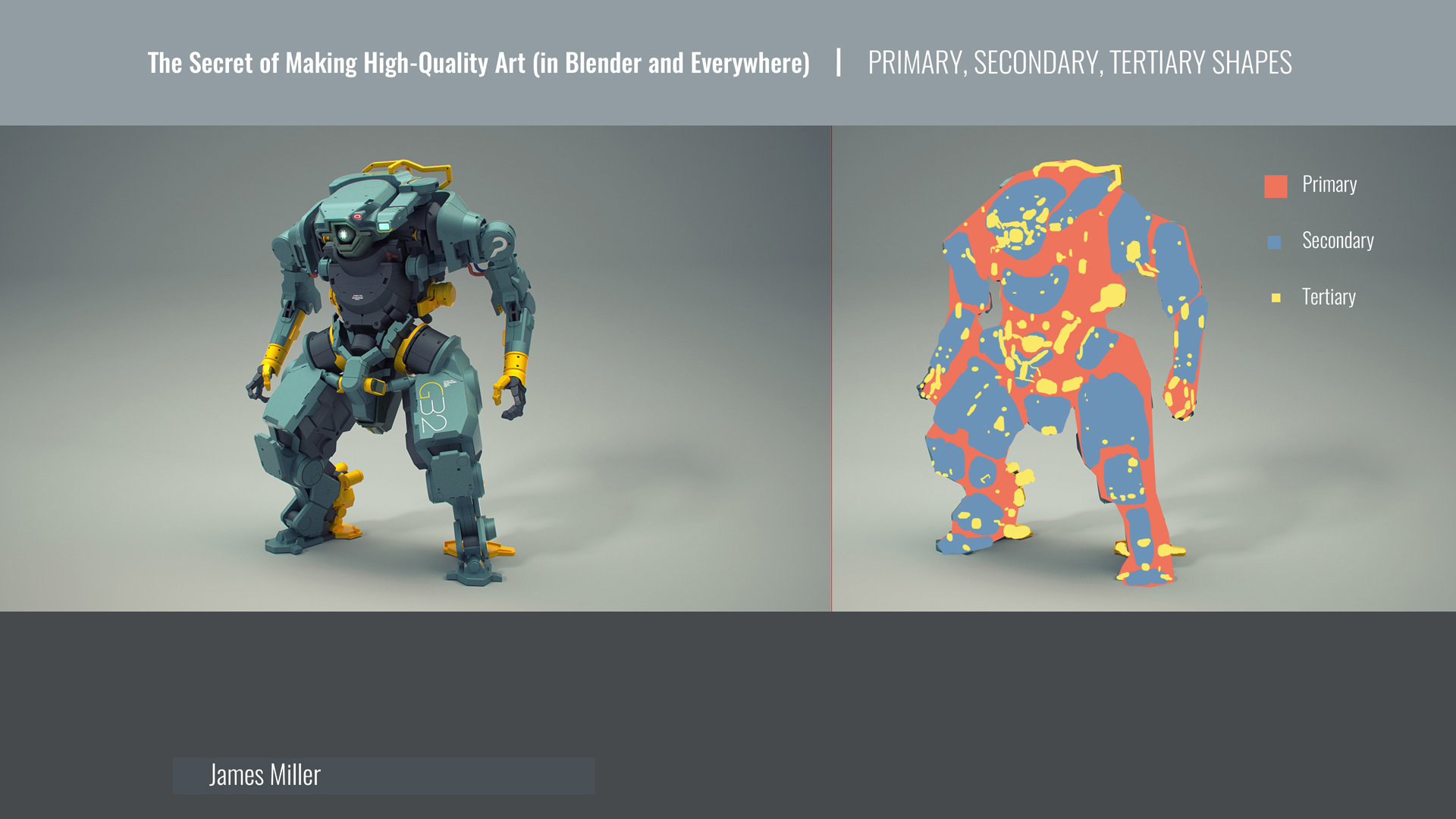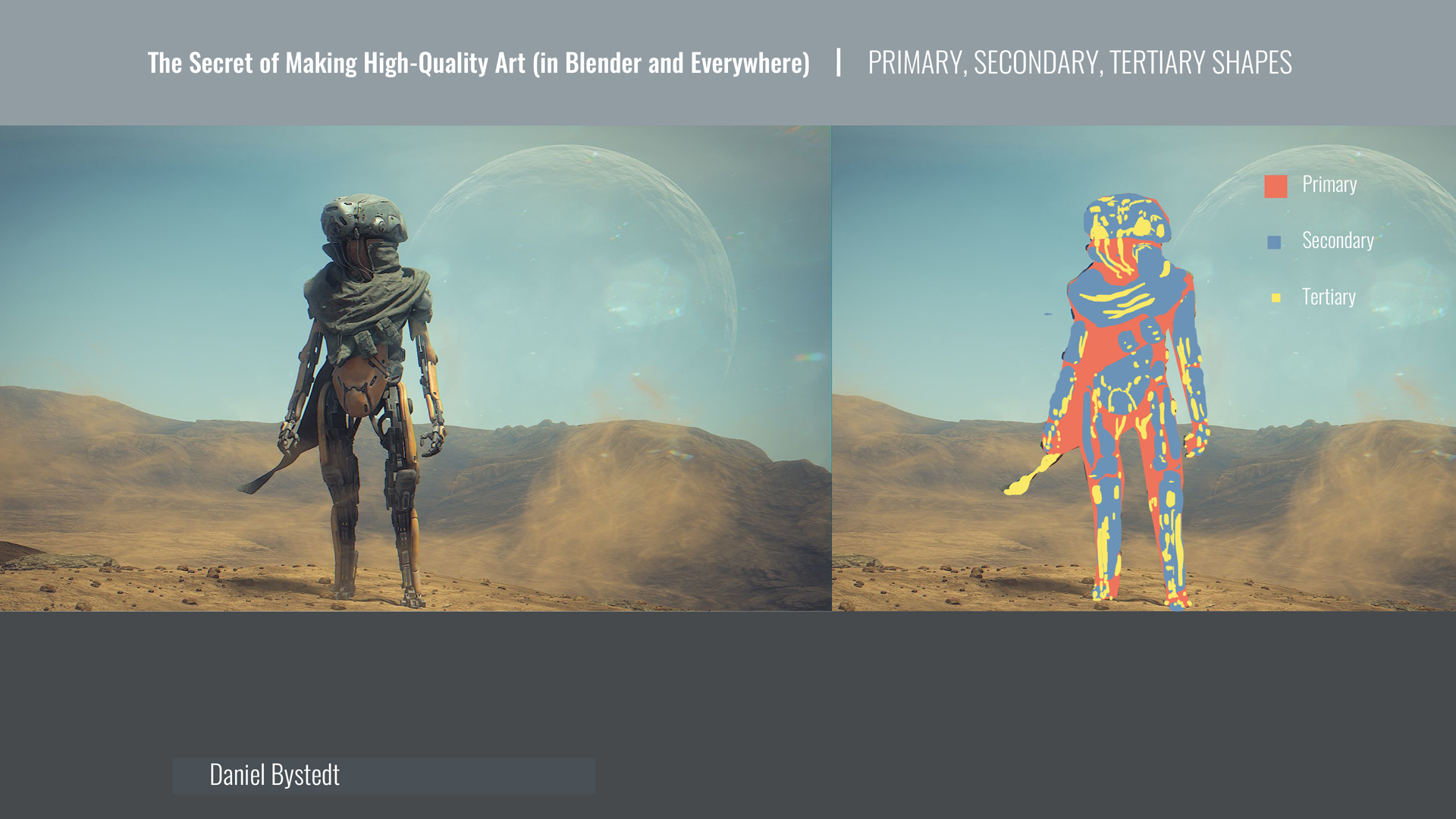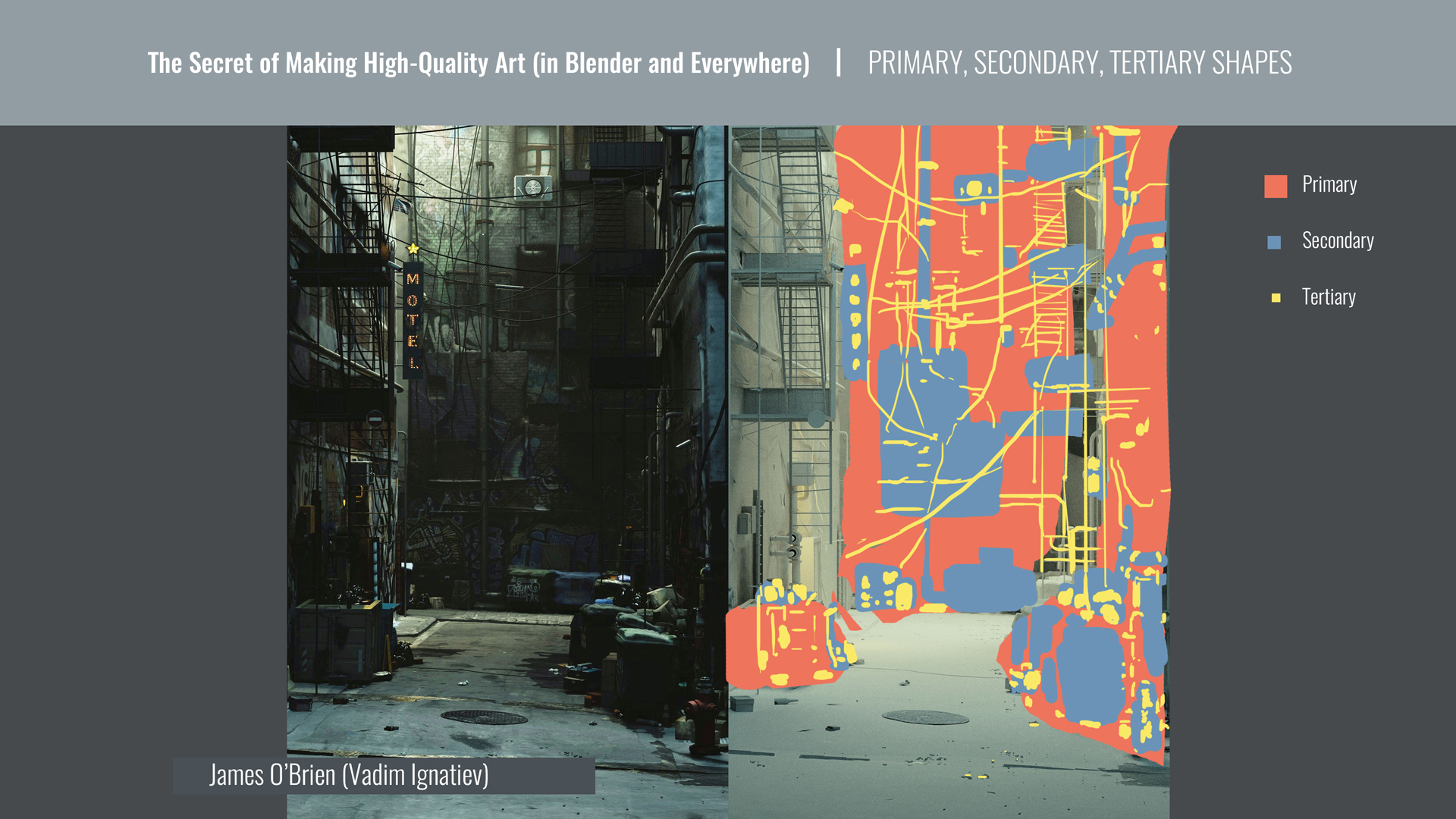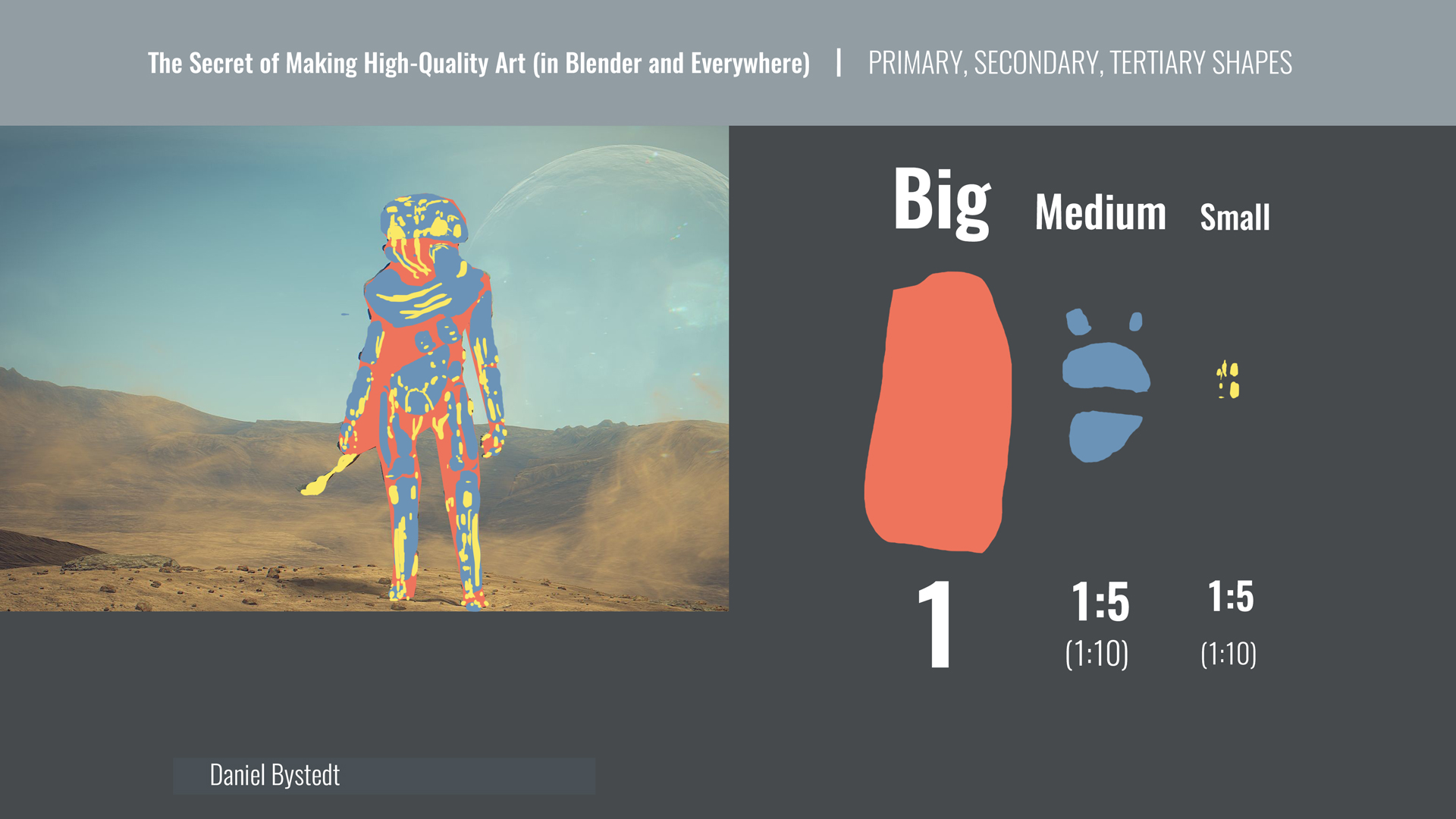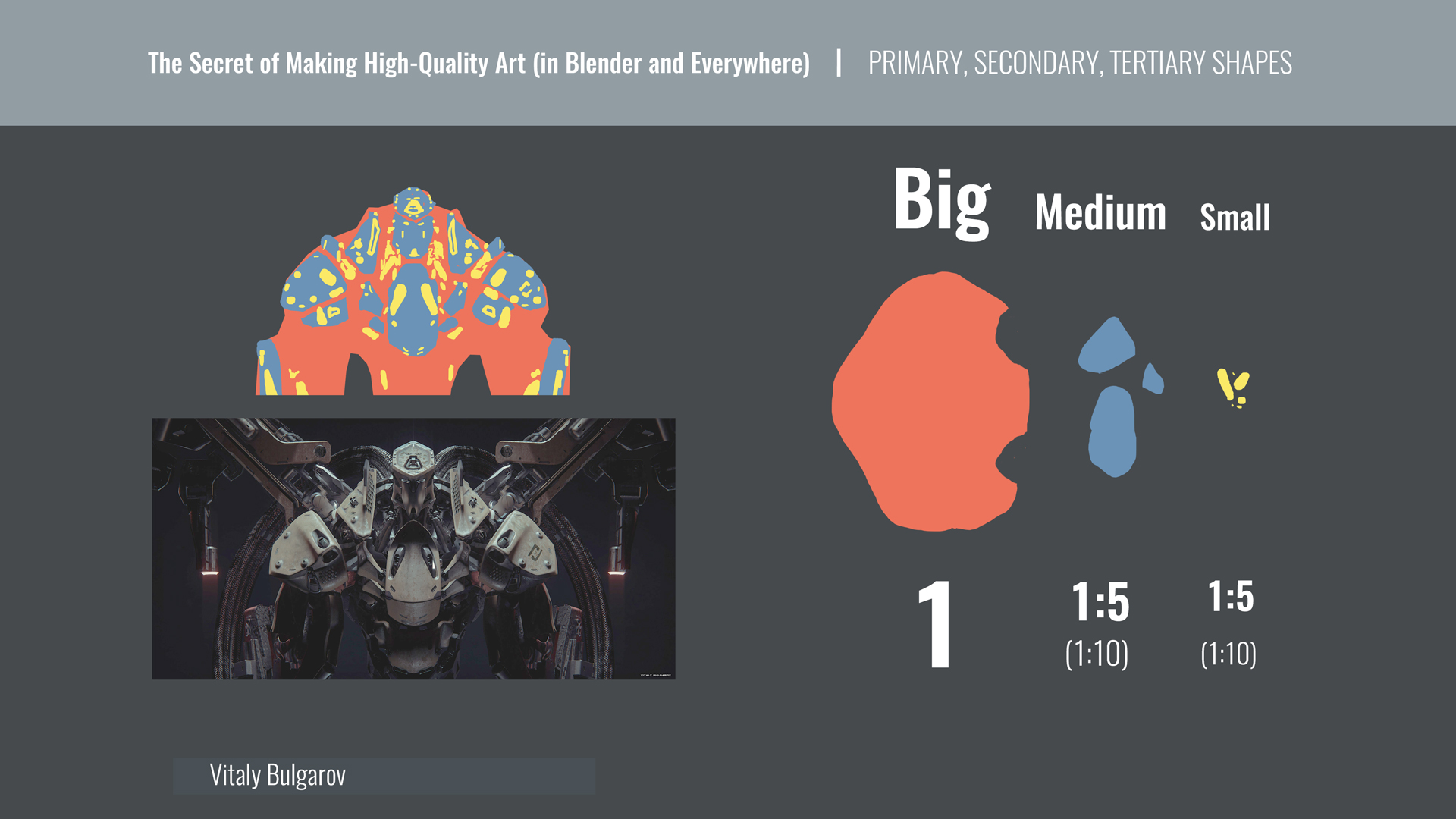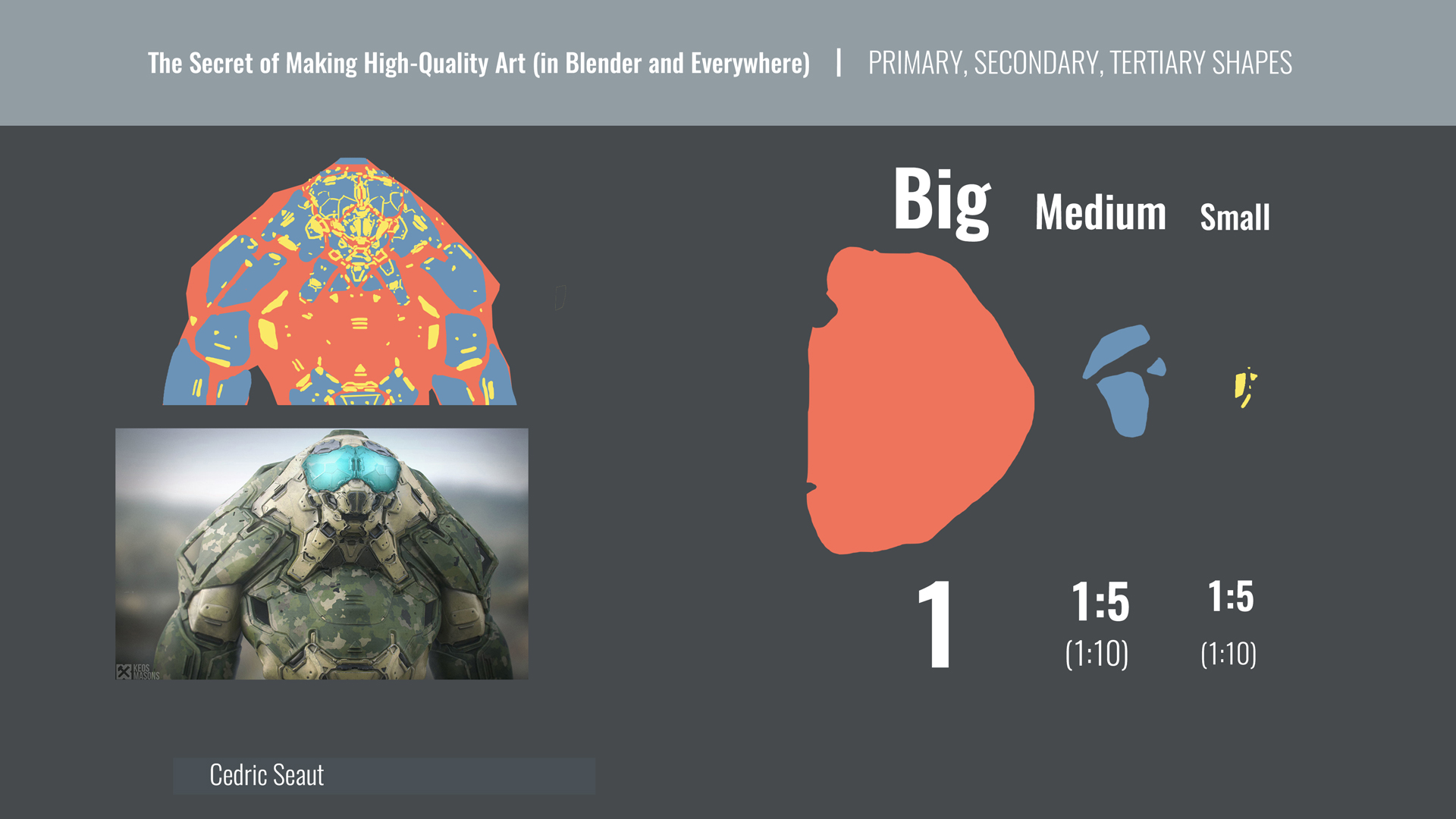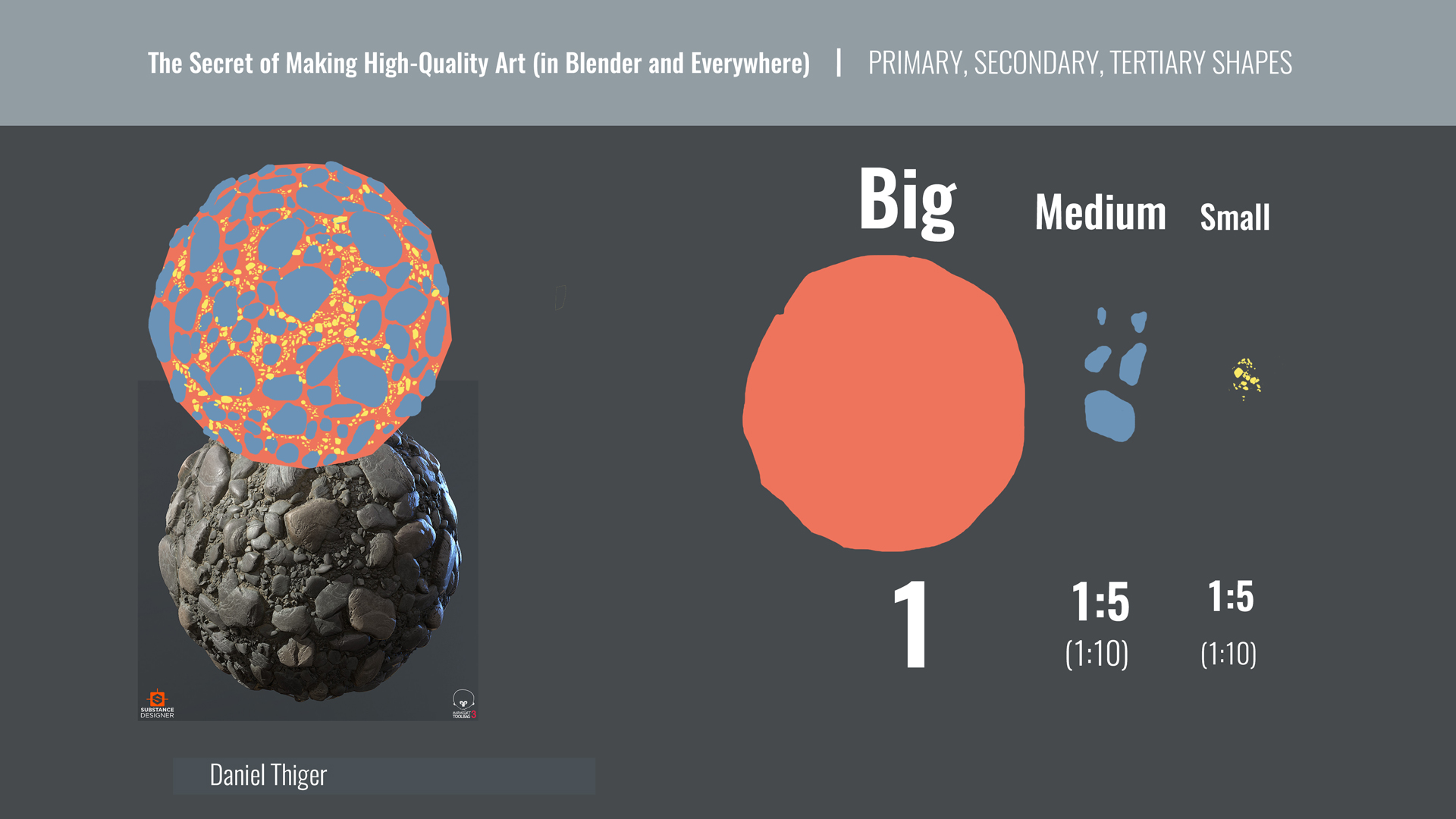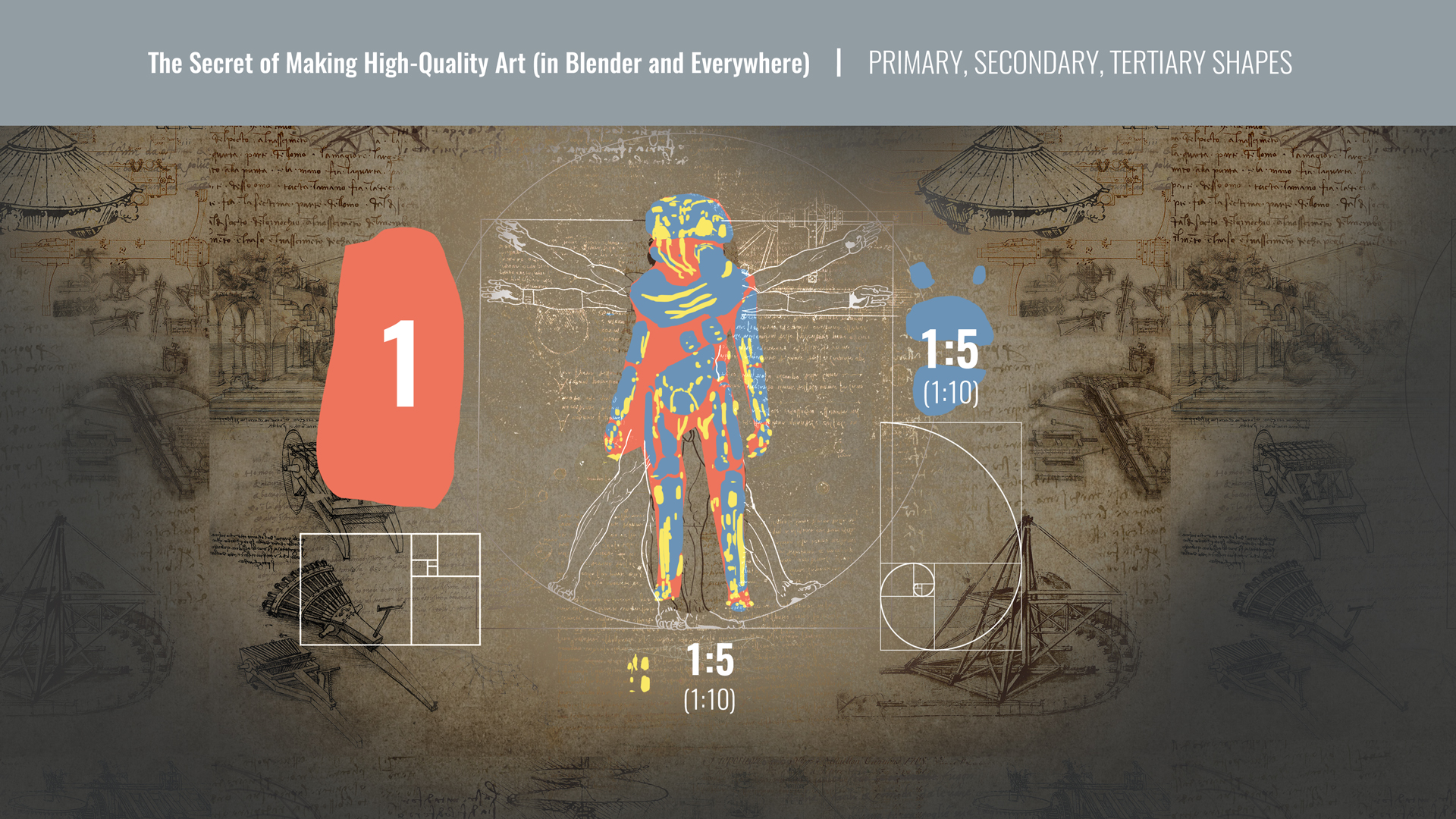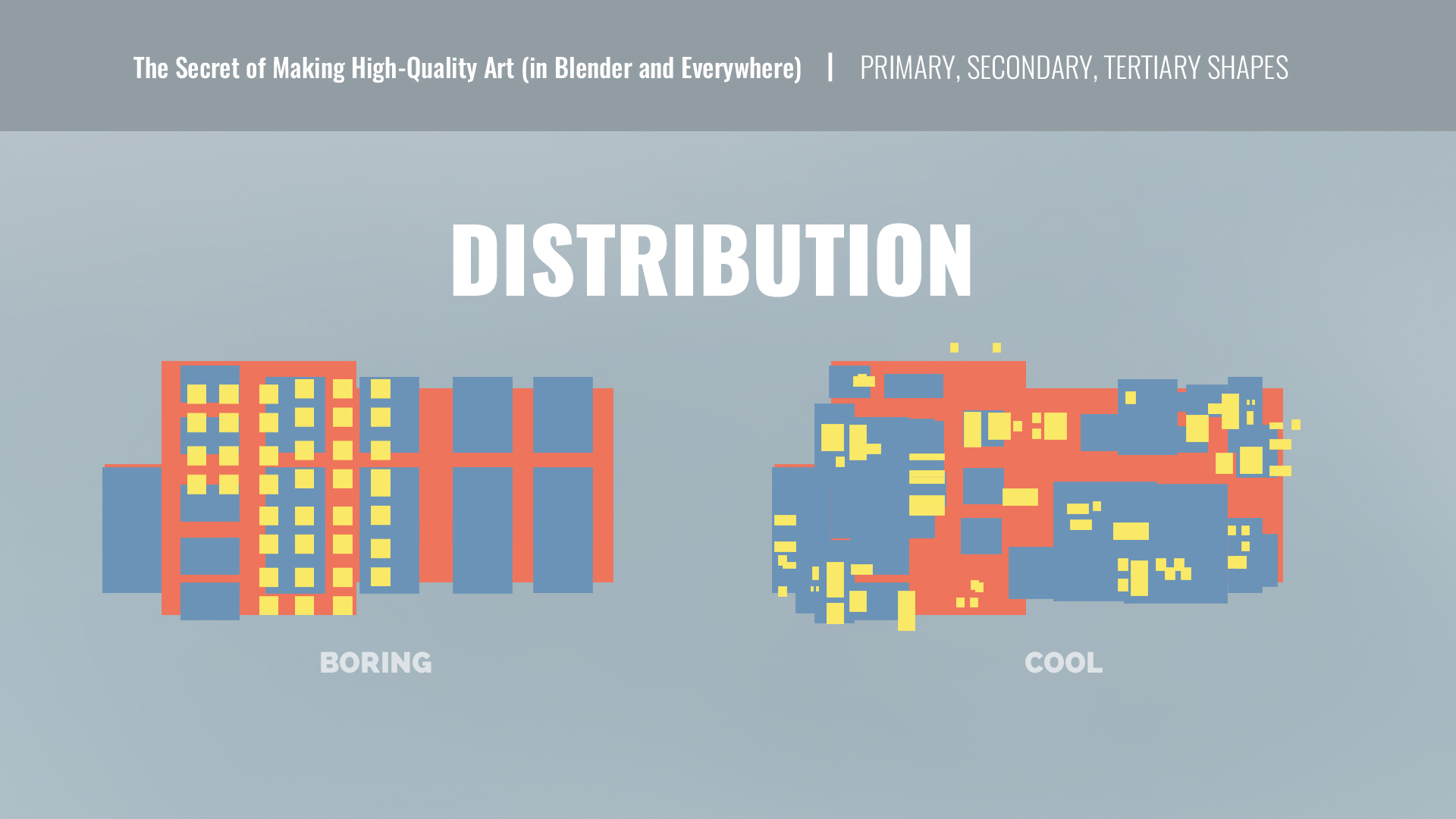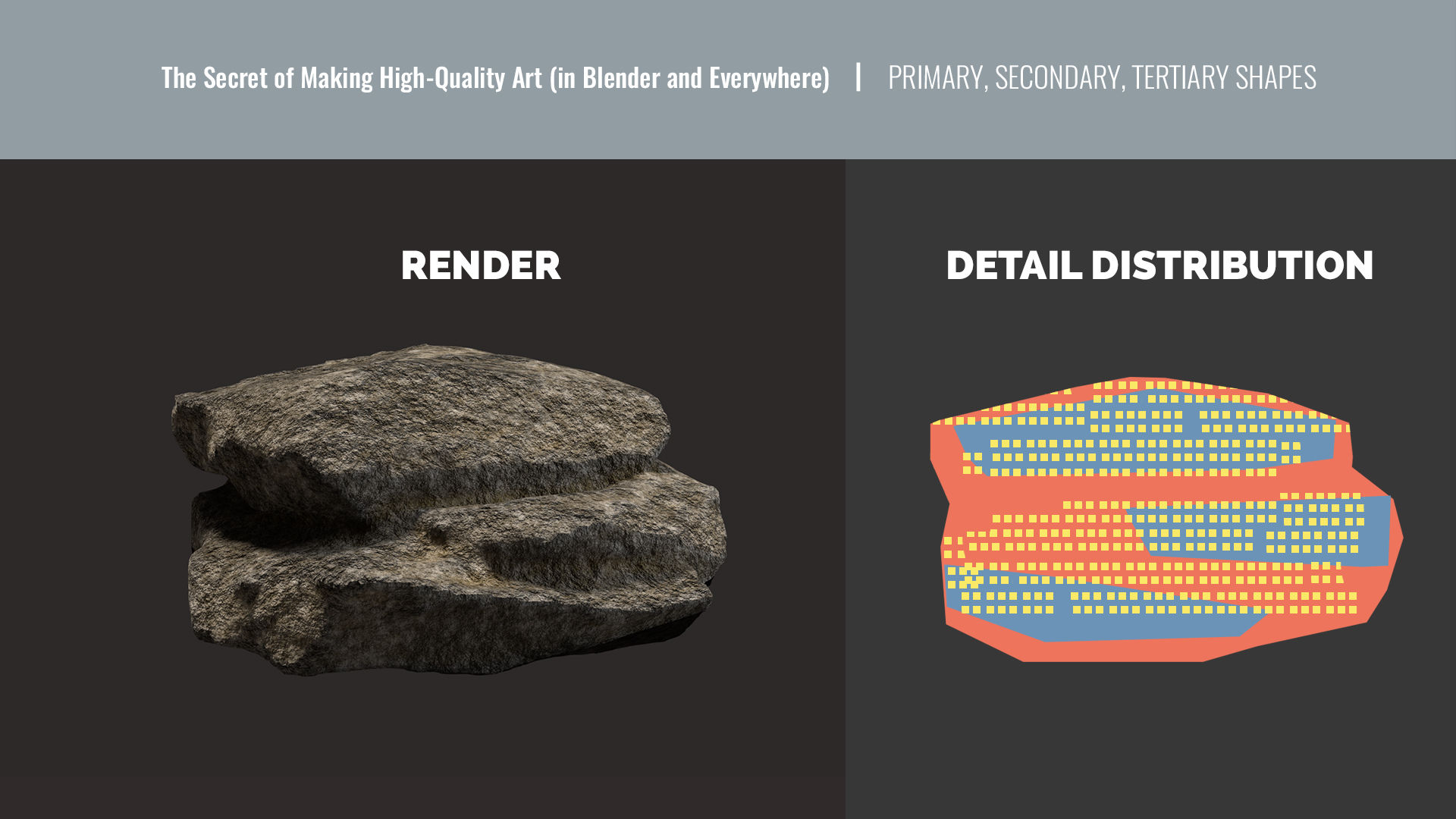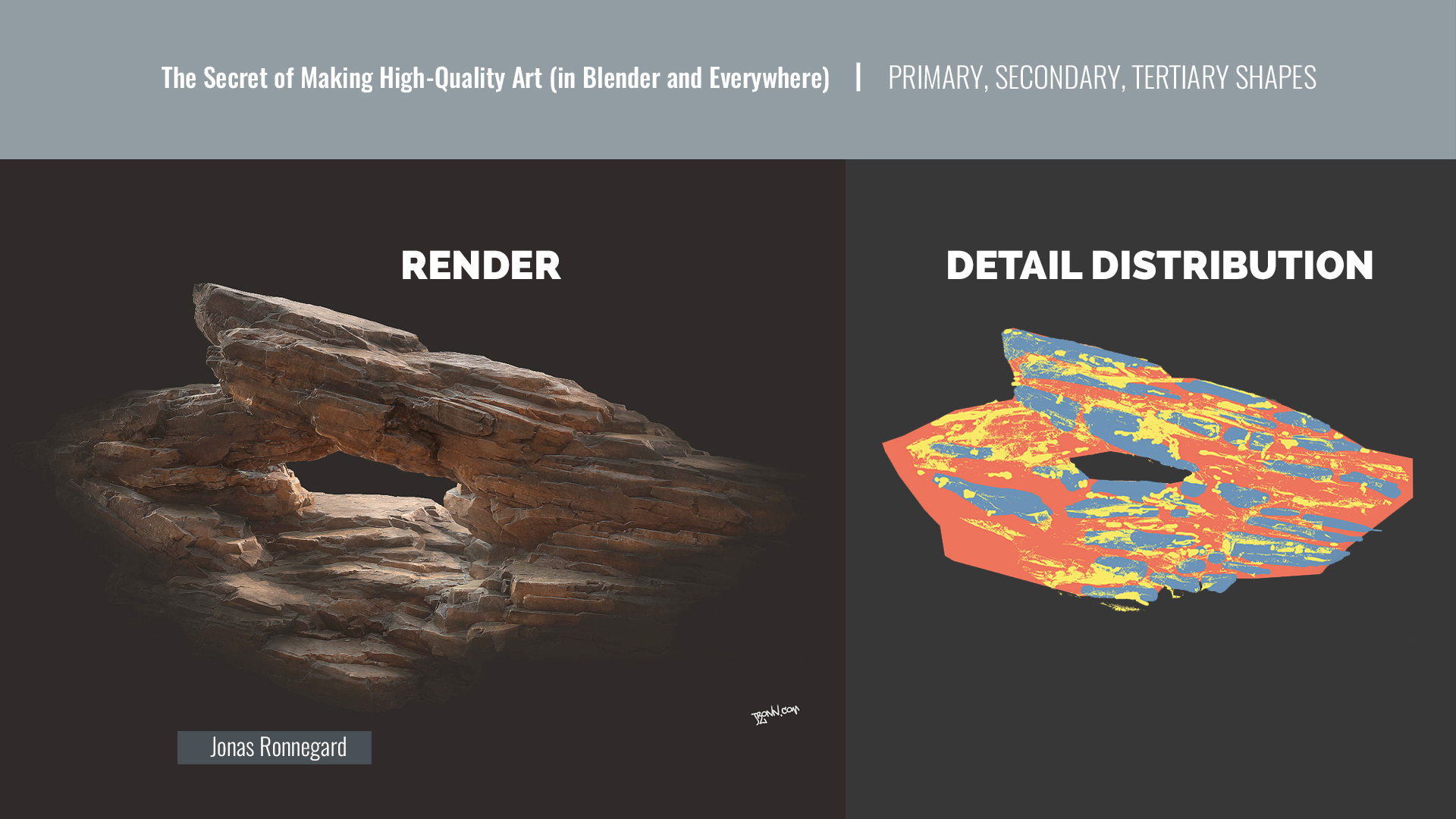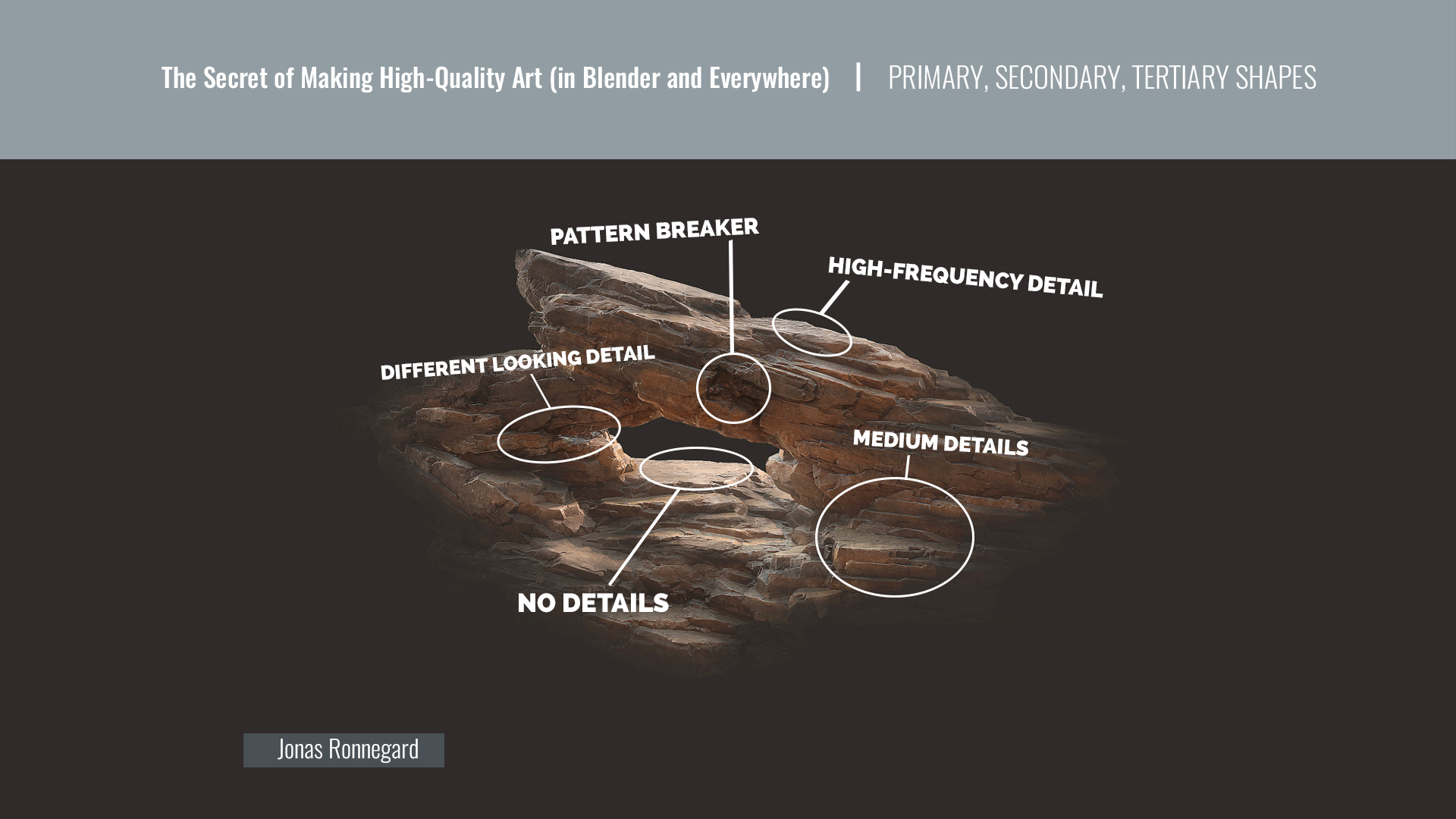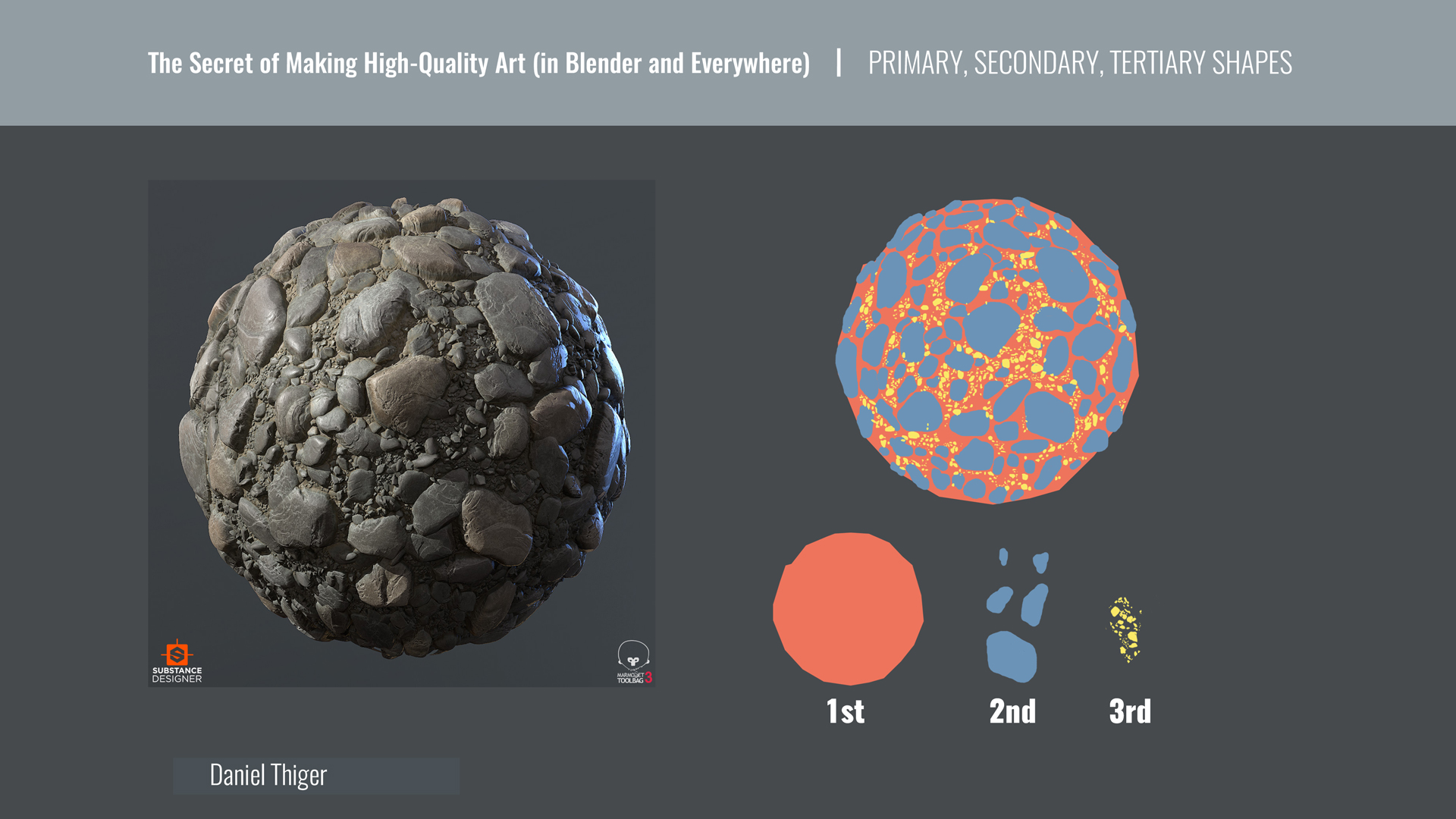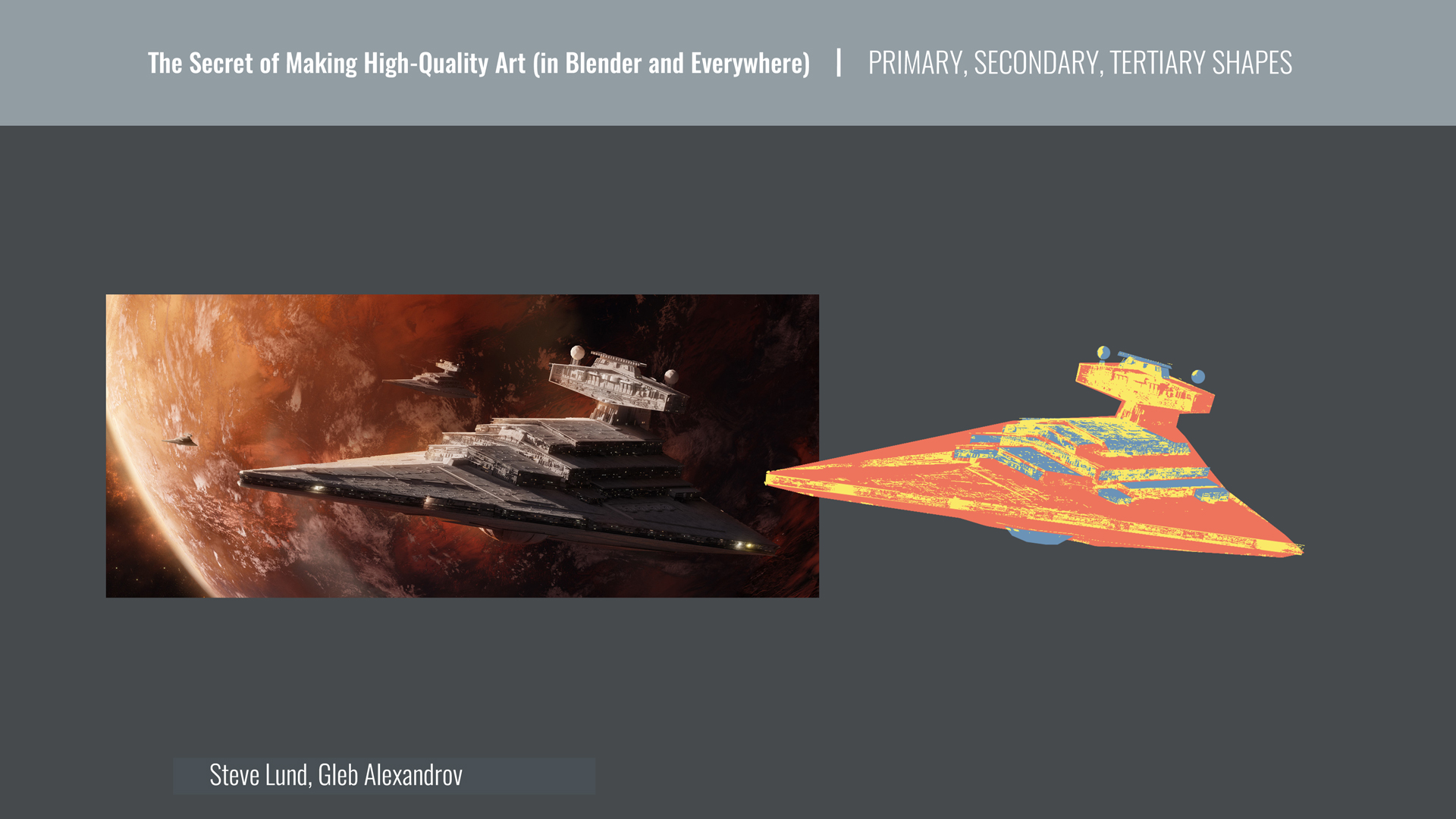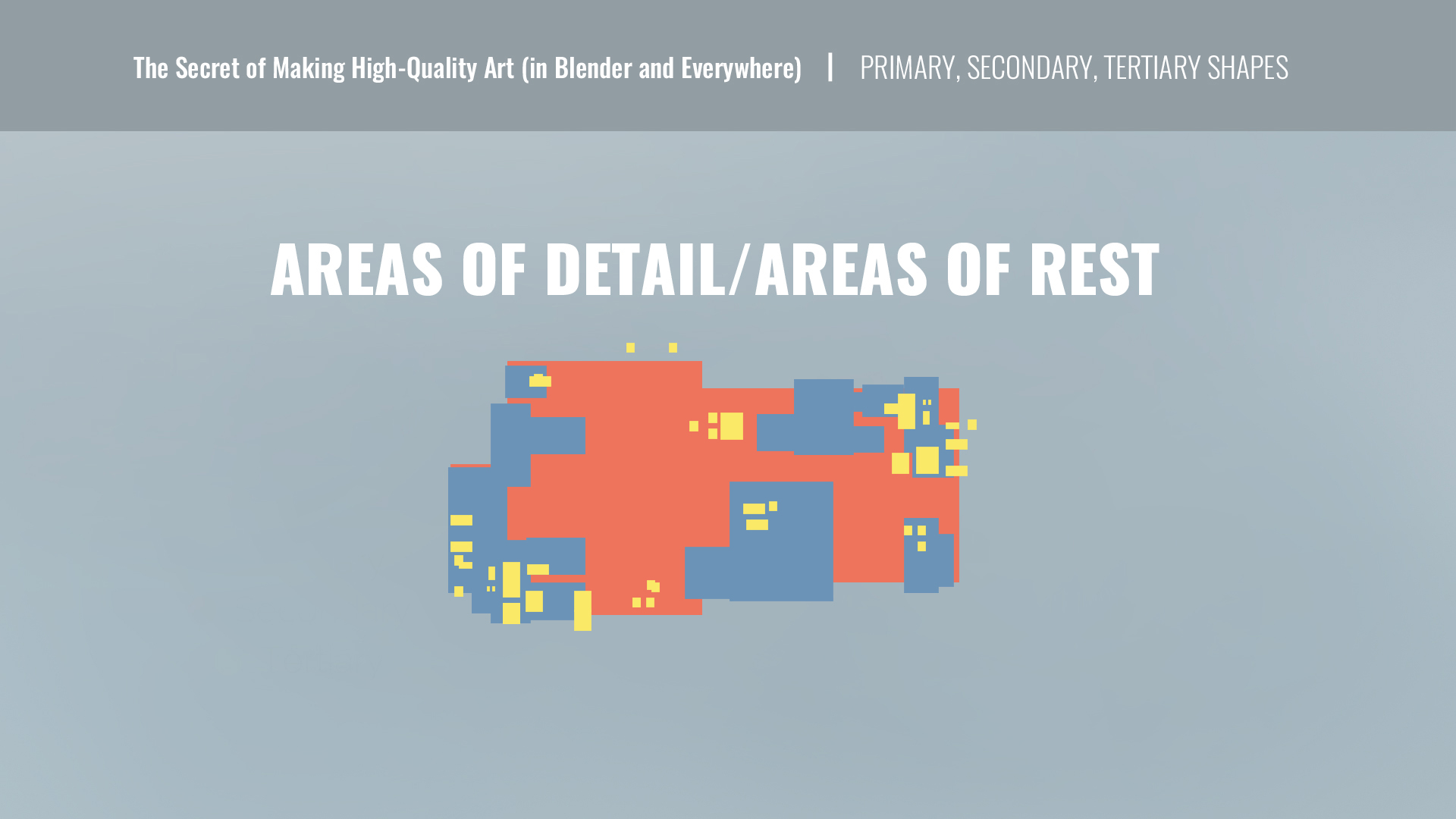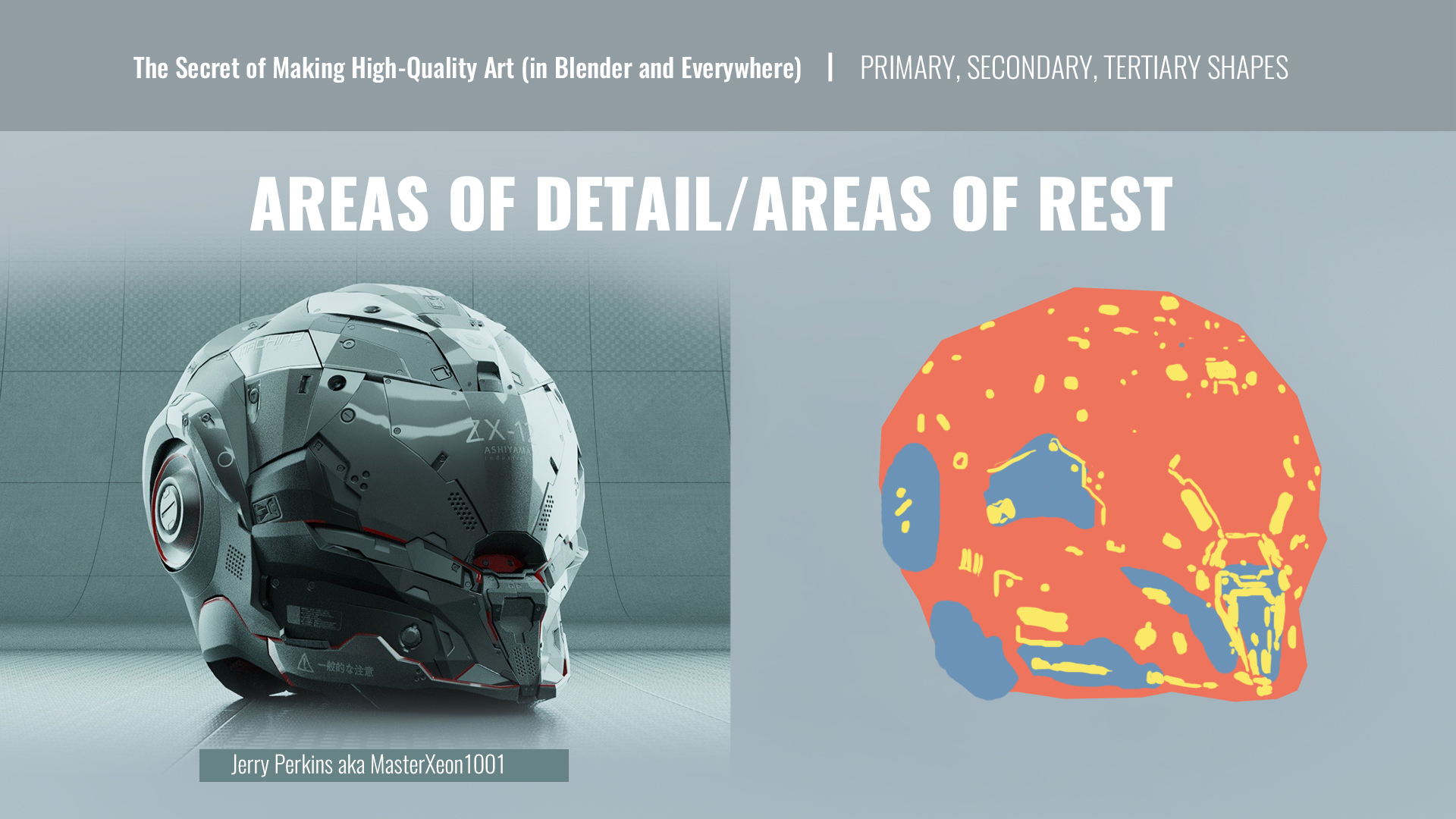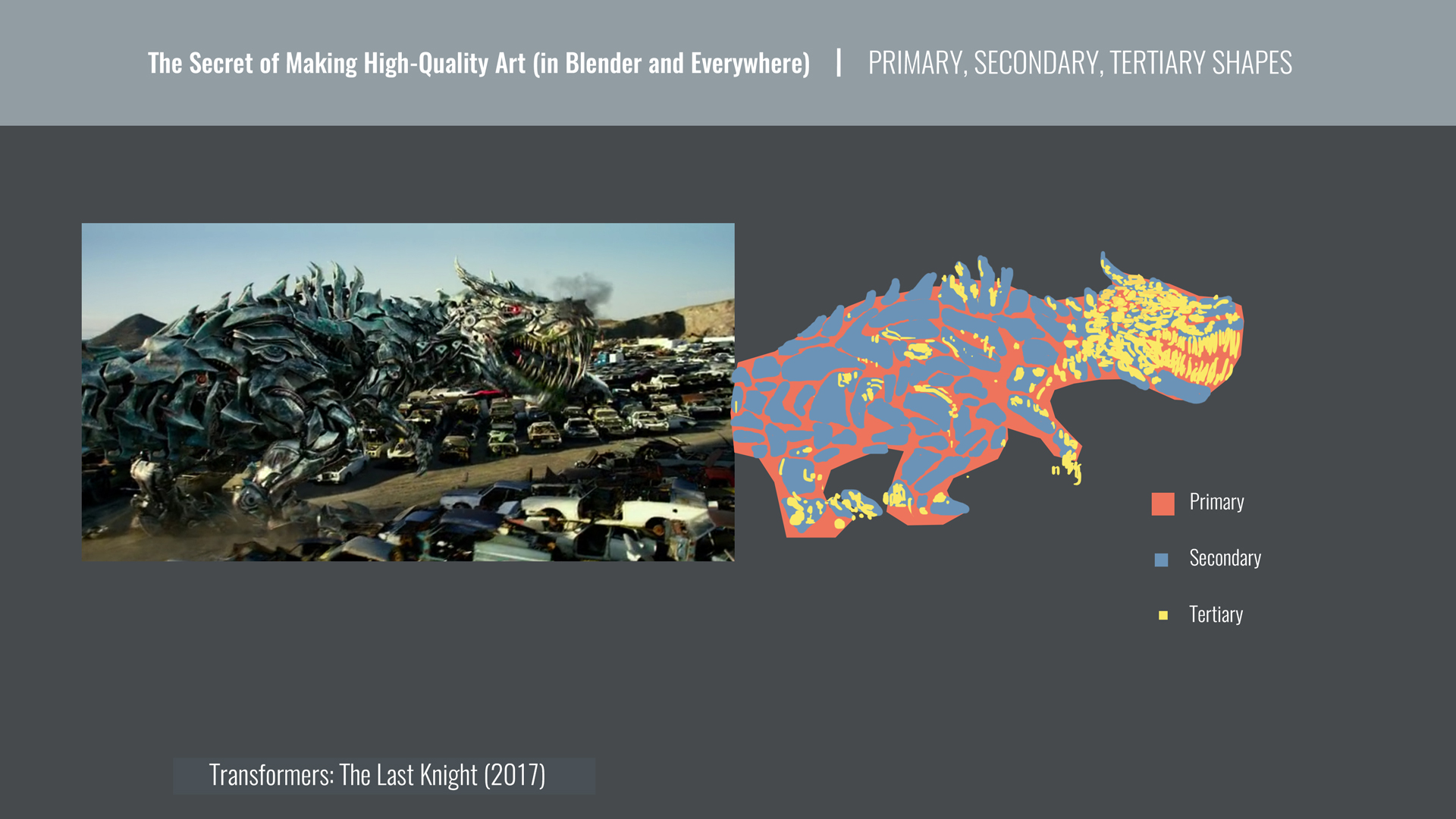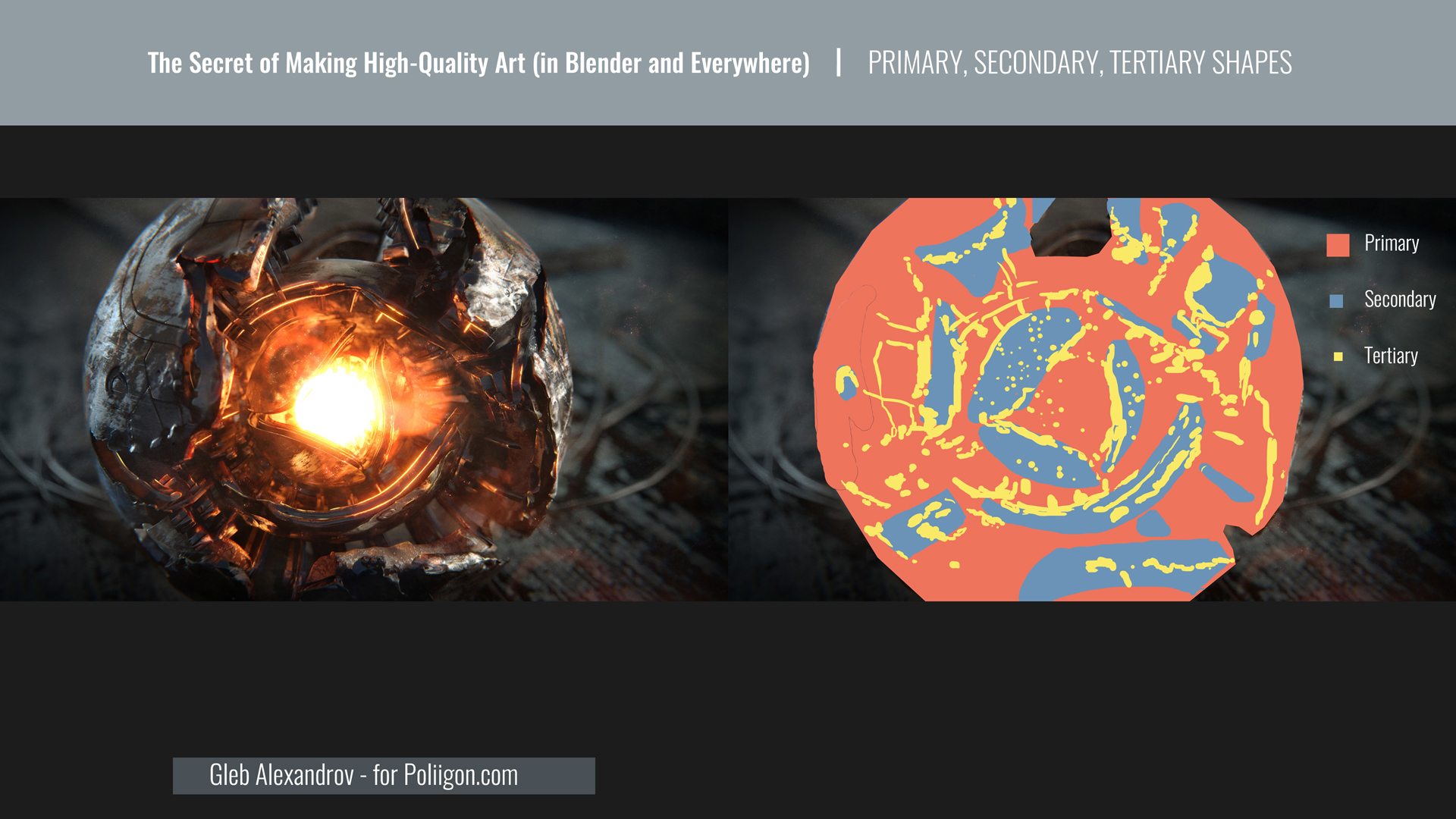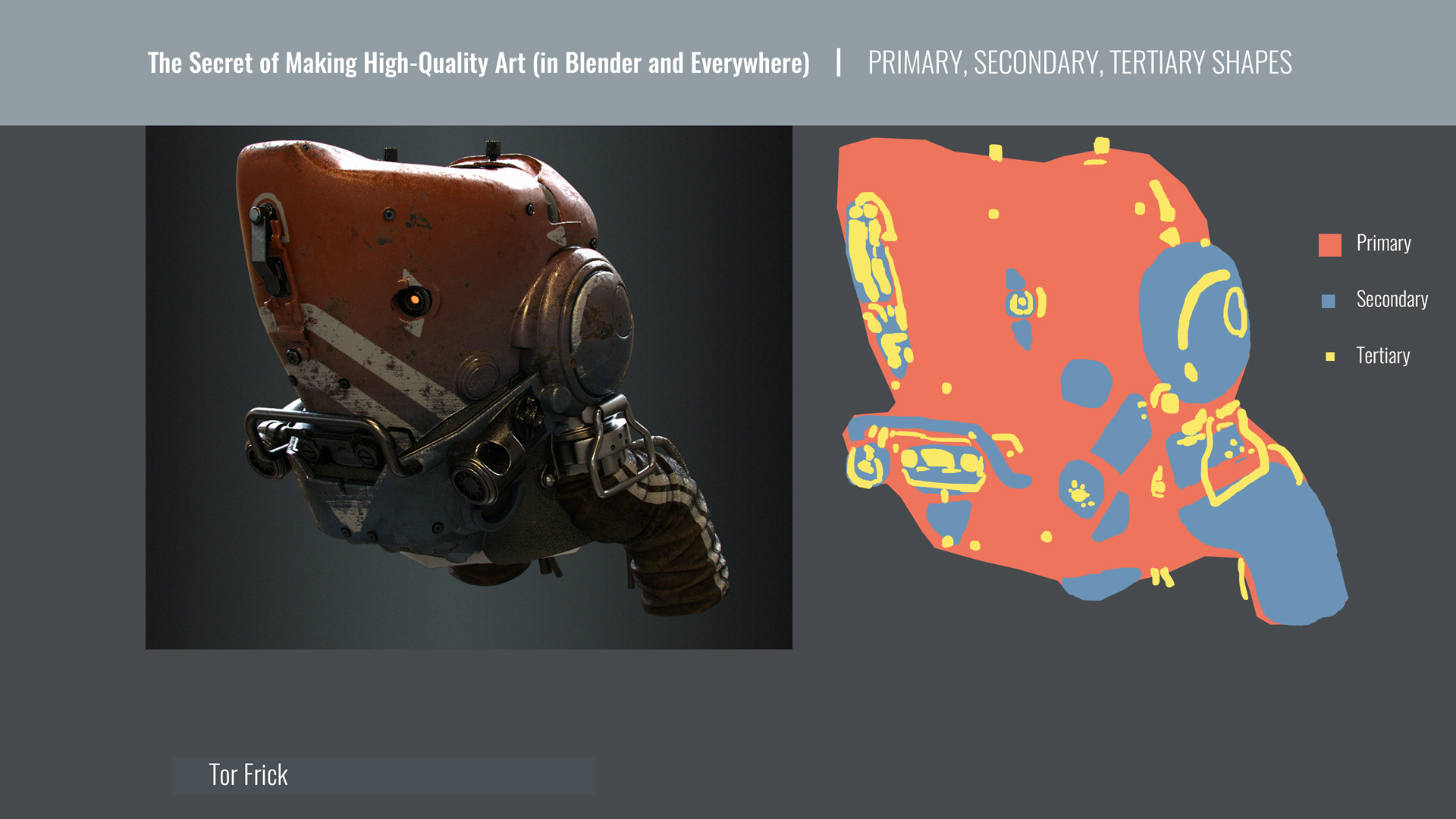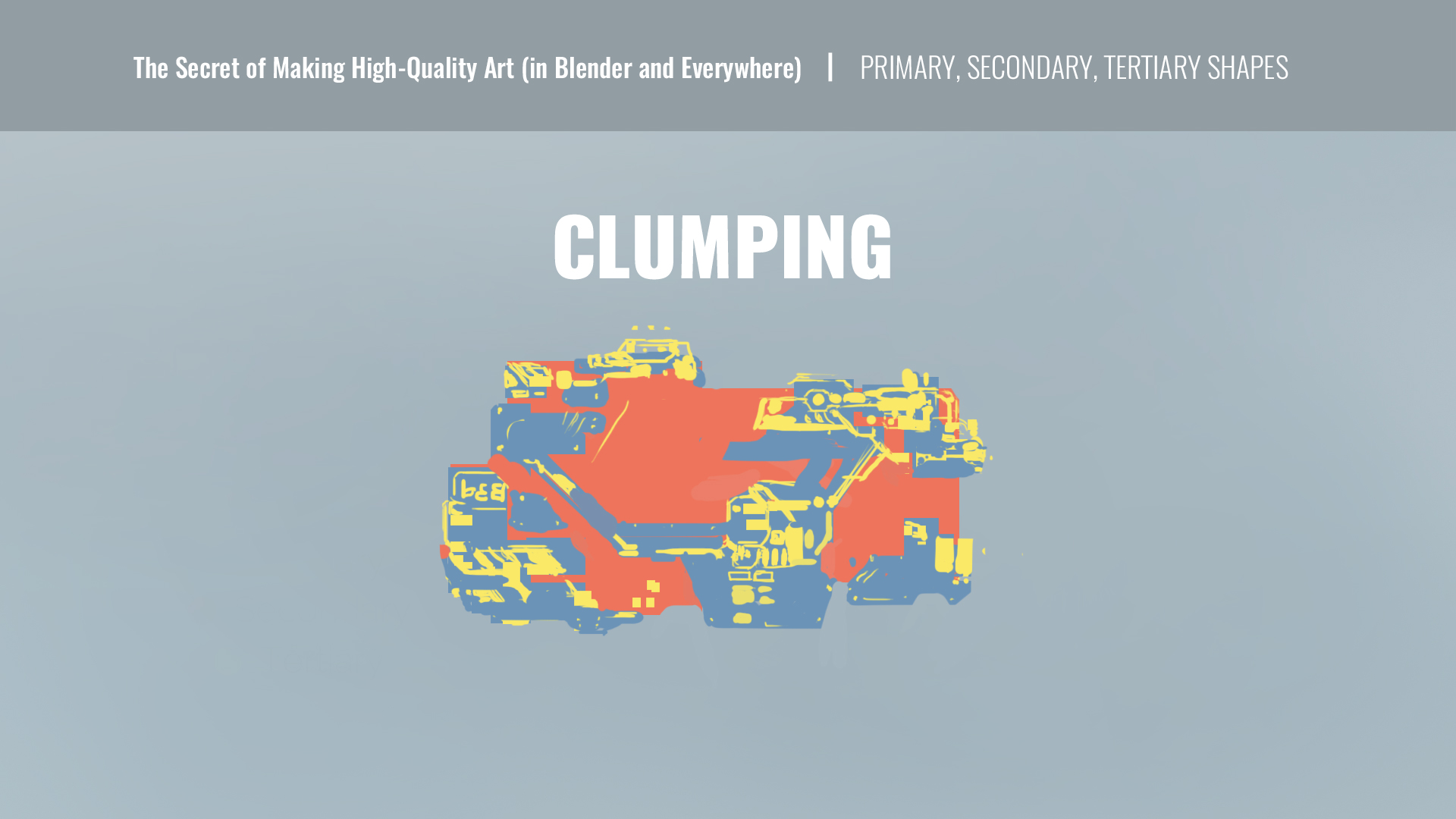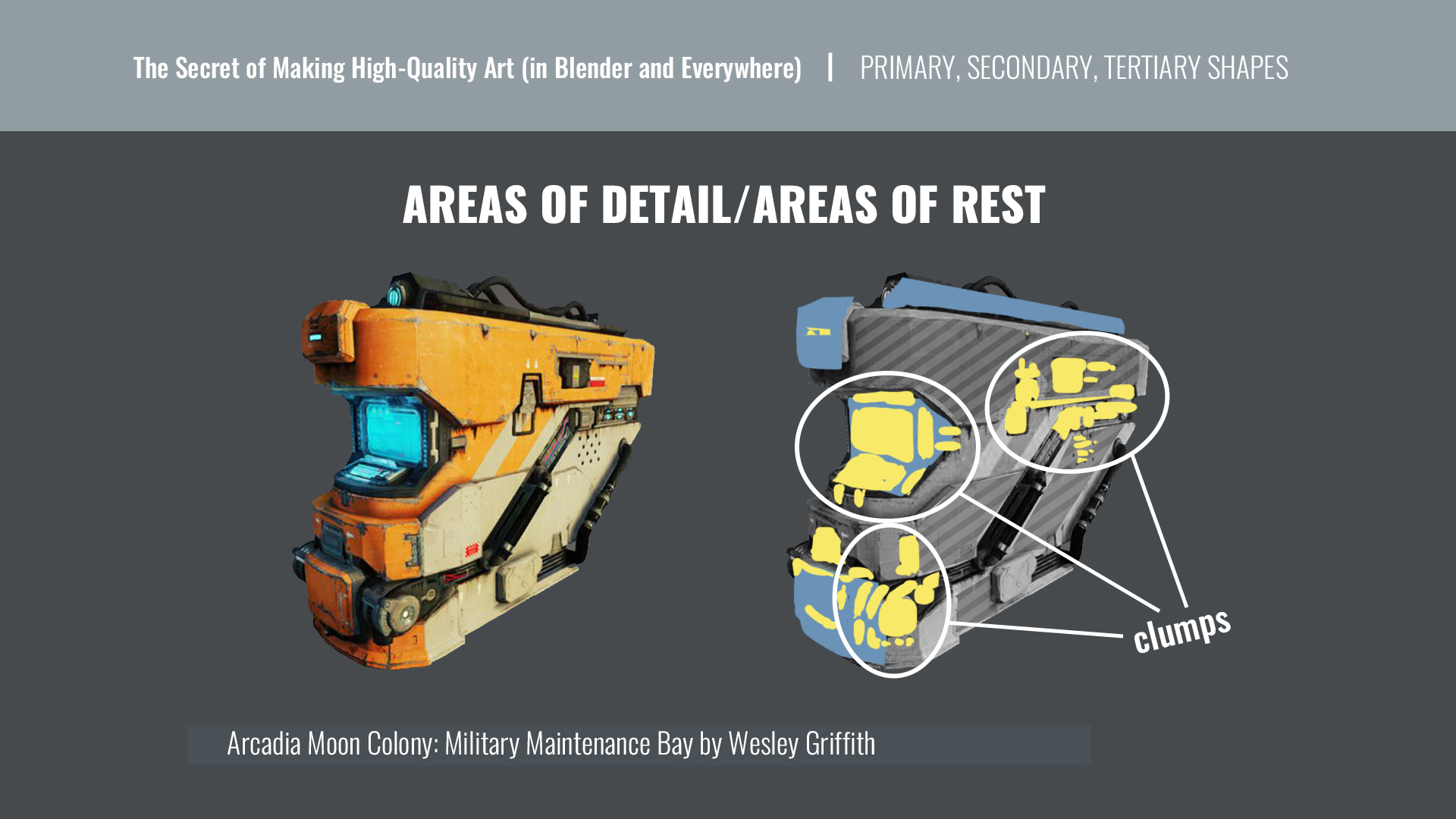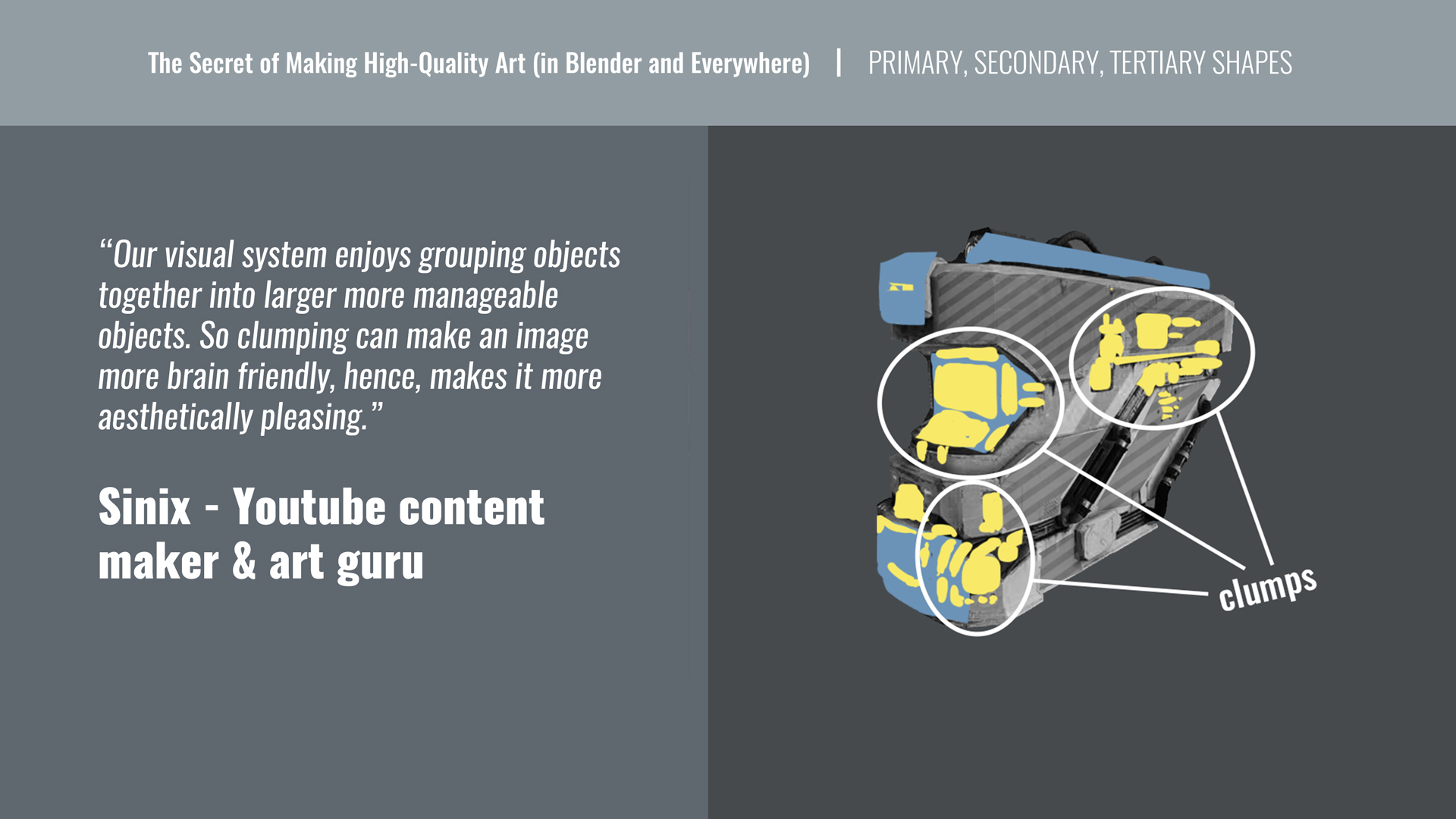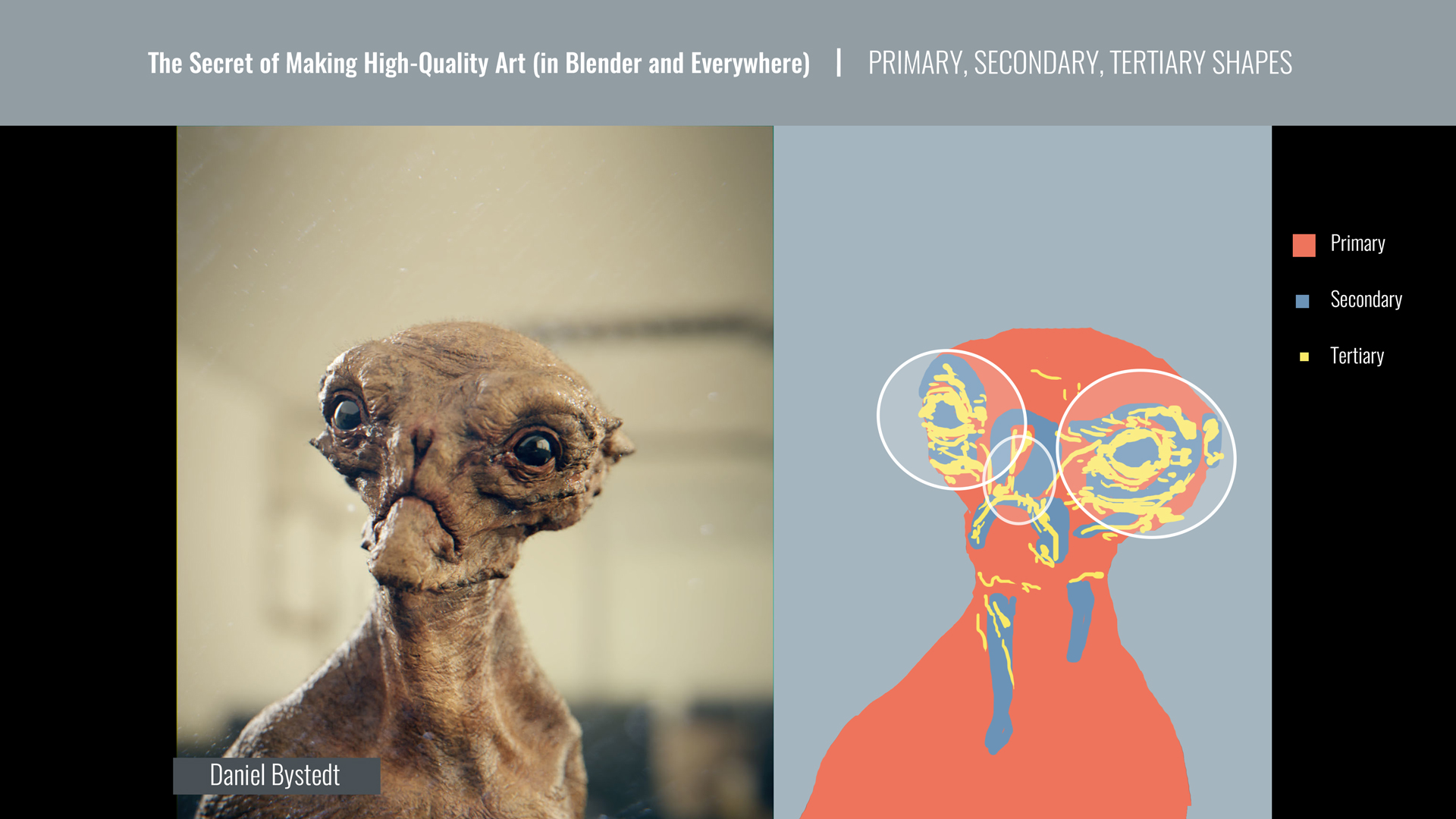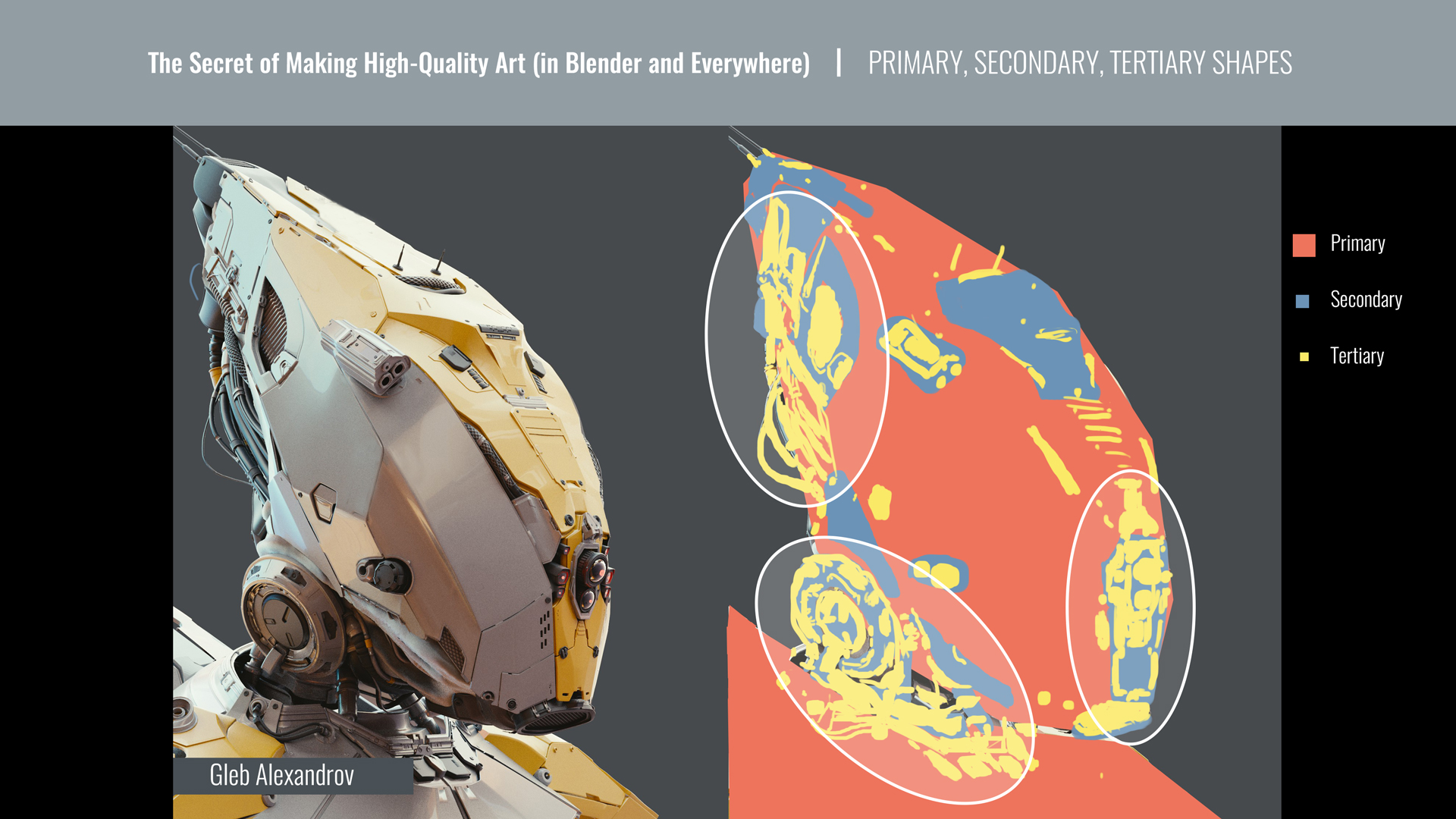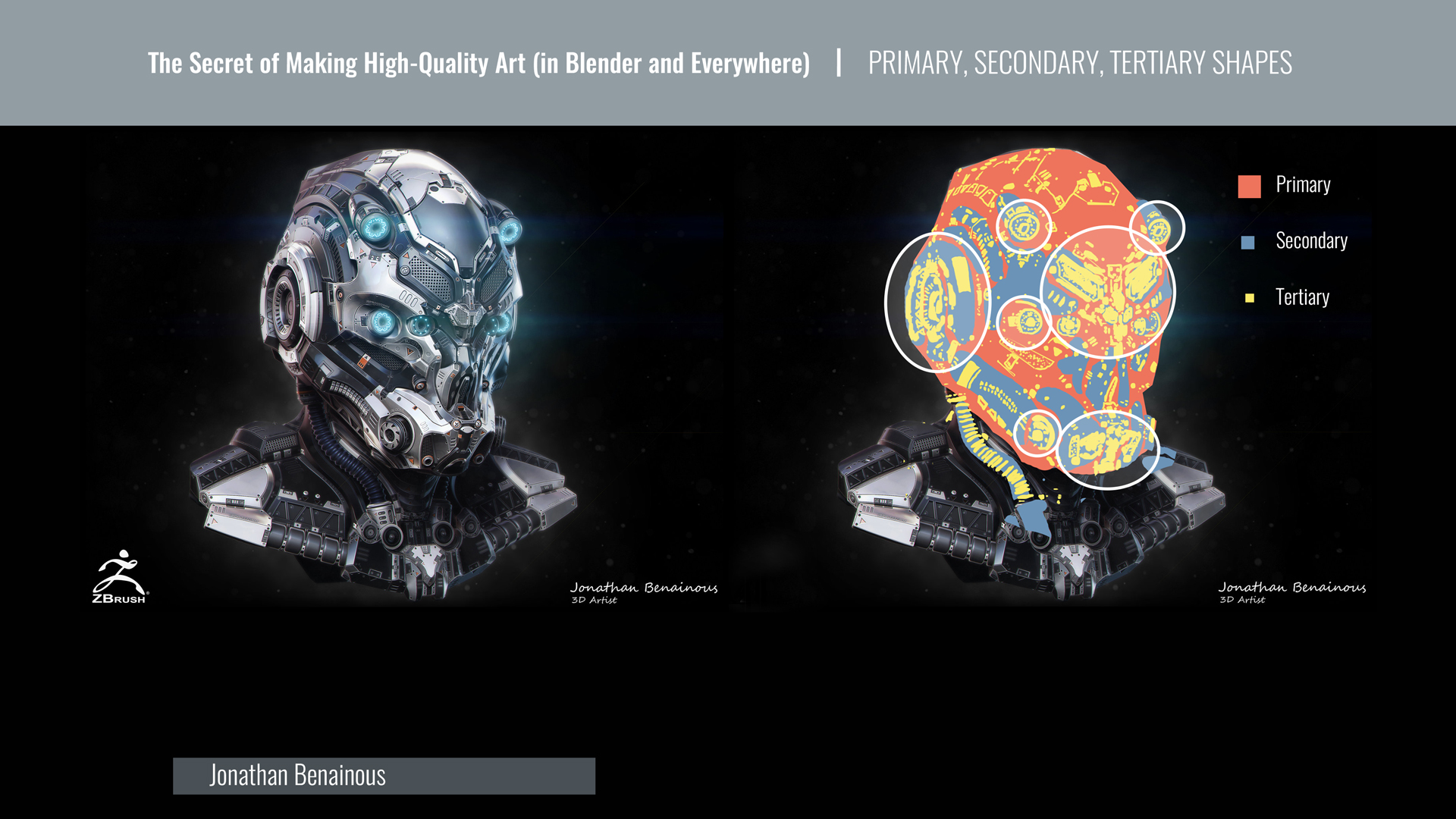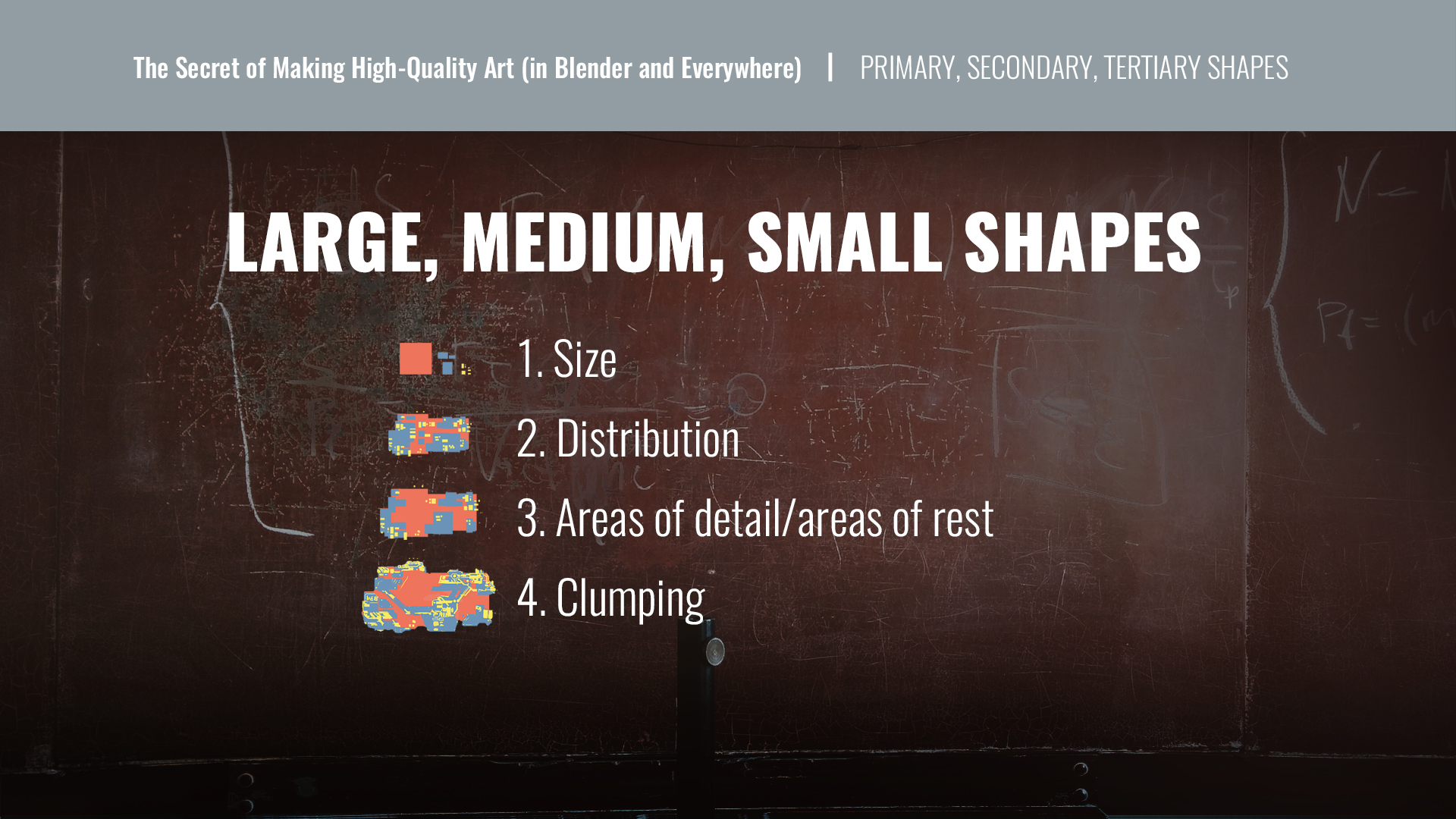 Links and Special Thanks:
James O'Brien (Vadim Ignatiev)
Join the Discussion
Do you think this concept is helpful or is it inventing a bicycle? Did you try that technique on your own renders to see if a shape distribution looks right?
Share your thoughts and maybe even renders/paintovers.